Writing a satire essay sounds like a fun thing to do. After all, all you have to do is poke fun at a particular subject. However, most students find that writing such a paper is not fun at all. Even worse, many of these students fail to get a top grade on their satire essays. Even though it's not all about the satire topics you use, they play a very important part. Indeed, good satire topics can win you some bonus points from your professor. However, before you get there, you need to understand the satire definition and then learn some techniques.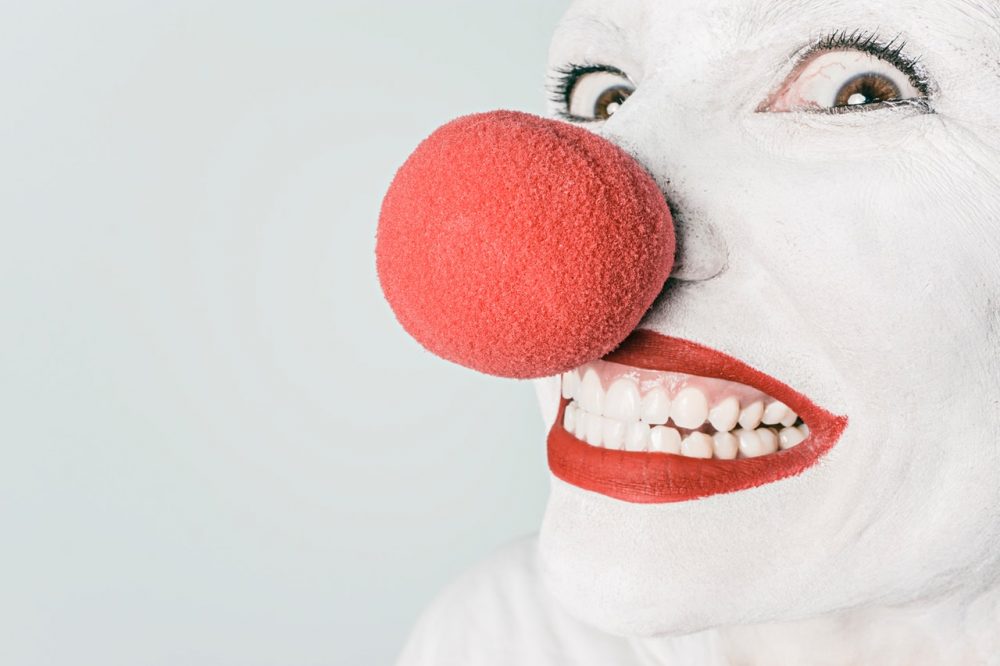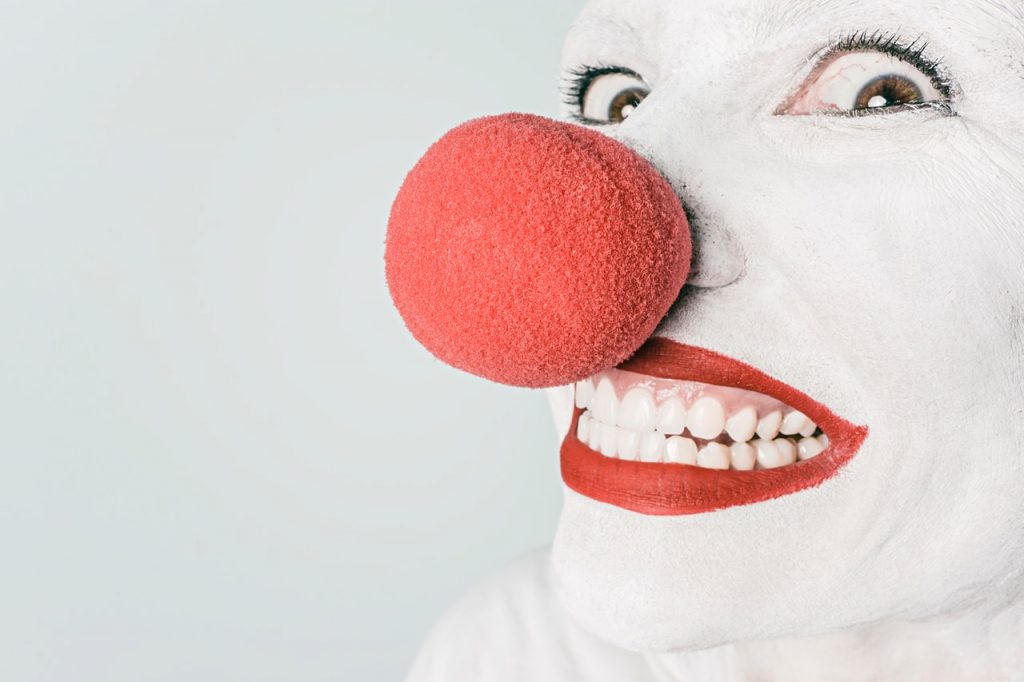 What is a hyperbole? How do you make effective us of satirical humor? These are things you need to learn before you even think about starting to write a satire essay. The good news is that we will cover all these things in this blog post. We will then give you a list of the best 101 satirical essay examples. All the topics are original and you can use any of them in your next paper.
The Easy-to-understand Satire Definition
Before you start looking for topics to satire (or read our excellent list of 101 topics), you need to understand what a satire really is and what it is intended to do. The satire is a genre of literature that uses humor, ridicule, irony and exaggeration to criticize people, corporations, government, or even society. The purpose of the satire essay is to make the reader laugh. Even though the paper is humorous and sarcastic, remember that you must all stick to facts (and most often provide references for said facts at the end of the essay). The good news is that you can put your own spin on the issue being discussed. In other words, the satire essay is quite opinionated in its format. If all this sounds too puzzing, we advise you to contact literature assignment helper.
Best Satirical Techniques to Use
Now that you know what is satire and what is not – and how satire works – let's talk about some satirical techniques. Even a satirical essay on obesity will make people laugh if you use the right techniques. Or you can write a satire in a sentence, if you have a brilliant idea and know how to use these techniques right:
Hyperbole (works with almost all satire subjects) – Basically, the hyperbole is the technique you use to exaggerate something and emphasize it in a way that is not meant to be taken literally. For example, "I've told you a million times" and "This weighs a ton" are both hyperboles people use all the time. Here is another, funnier example: "That joke is so old, the last time I heard it I was riding a dinosaur."
Irony – You can't learn how to write a satirical essay without learning how to use irony effectively. Irony is a figure of speech that you use to convey the correct meaning using a construct that usually means the opposite. In other words, you'll use irony to reveal an outcome that is not what your audience was expecting. Remember that irony is often subjective and that its effectiveness depends on the expectations of your audience. Here are two simple examples of irony: "The police station got robbed yesterday" and "The pilot had a fear of heights."
Parody – this is a literary construct that imitates an original work or a quote (it can be a speech or a press release, of course) with the clear intention of making fun on it. You can make fun of anything in the text, from its author to its subject.
Why Satirical Essay Topics Really Matter
You are slowly becoming a master of satire. Congratulations! Now it's time to talk about the importance of satirical essay topics. As you can imagine, the subject of your essay is very important. You need to choose a subject that you can make fun of. This is why you see so many political satires everywhere. But politics is not the only thing you can write a satire about. There are dozens of other satire topics. And truth be told, you can get dozens of satire ideas simply by reading the news every day. But what do funny satire topics mean for you? Well, they are extremely important because they have the potential to earn you bonus points. Come up with an amazing topic and your professor will be impressed as soon as he or she reads the title. Here is a tip: write a satirical essay on texting.
Your can Learn a Lot From Satire Examples
Don't worry about satire topics too much though, because you will find 101 original ones after this section. Focus on improving your writing instead. And what better way to do so than reading some good examples of satire? Before you start on your satire project ideas, spend a couple hours reading satirical works by renowned authors. There are even online satirical publications like The Onion and The Daily Mash that are chock full of excellent examples. Read as many sarcastic examples as possible and analyze the way the author uses hyperboles, irony and even parody to make fun of the target. Now it's time to show you our ultimate list of topics to write satire about.
101 Satire Topics (Updated for 2023)
We've split the 101 topics across 10 categories. Keep in mind that these topics are absolutely free to use. You can change them to suit your needs of use them as they are.
Best Political Satire Examples
What is this Brexit everyone is talking about?
Please, lower the voting age and see what happens!
Everyone in the US should listen to politicians. (one of the very funny satire subjects)
Donald Trump really stands out from the previous US presidents.
Russia is perhaps American's most loyal ally.
Solving the problem of illegal immigration in the United States.
Freedom of speech is clearly overrated.
Here are the fun ways to exercise your constitutionally-protected voting rights.
Trump's government didn't really Make America Great Again!
The 5 reasons people still have faith in politicians today.
Best Technology and Science Topics
Robots are already conquering our planet and enslaving us.
Electric vehicles are definitely not better than petrol cars.
Here's how Facebook helped me learn new things.
Best apps to embarrass yourself with in front of your classmates.
The art of arriving late at an interview (with examples).
Let's face it: robots are hard-working, unlike humans. (one of the best satire essay topics)
Trust me, Google can save your life one day!
A computer hacker can be your best friend.
5 apps that are ruining your social life right now.
Use public Wi-Fi networks, they're completely safe!
Best Satire Example in Literature
Roman and Greek forms of literature are basically the same.
What have I learned from Romeo and Juliet?
Let's be honest: religion changes literature.
Why I can't understand any of the works of Shakespeare. (one of the best satirical topics)
Discussing the modern methods of language: any changes?
Which is worse nowadays, crappy music or crappy literature?
I'd rather read the Washington Post than read another work by Shakespeare.
Reading a good book beats listening to the latest tunes.
We definitely need to censor some of the current literary masterpieces.
Television versus literature: who's the winner?
Topics for a Satire Essay for College Students
Every school has its social pyramid, which you need to learn to navigate to survive.
Who uses chalkboards nowadays?
5 ways to better use your time instead of going to school.
7 things school will never teach you. (one of the best satire speech topics)
Don't be afraid of dropping out of school!
Here is what I learned from flunking my exams.
My least favorite subjects in school (with explanations).
Why you should never connect with your parents on Facebook.
Why teachers should quit giving their students homework.
High school proms should be banned in the entire United States.
Social Issues Topics
The teen mom phenomenon is on the rise; here is why!
Why people lie all the time and why it's a good skill to master.
The 5 reasons why you want to be as annoying as possible.
Being a vegan versus eating meat: a sincere approach.
Let's legalize and deregulate marijuana and see what happens.
Poverty is everywhere around us, not just in third world countries.
Why gun control will never work in the United States.
Make healthcare free for everyone, but don't expect me to pay for it!
Sustaining a healthy relationship is like taking a second job.
How to get away with criticizing your boss (tips included).
Satire Ideas on Sports
Tiger Woods won't win another Major, and here is why!
This is the hardest record to break in sports, but you won't guess why!
Real Madrid is the best football club in the world, but not for long.
Let's make a hall of fame for steroid users.
Soccer games should be closed events because of all the fighting.
Women are better athletes than men – and there is scientific evidence.
College athletes deserve to get paid for their efforts.
Why you can't call playing a video game sport.
All jerseys of all sportspeople should have ads on them.
Athletes make for very poor role models, that's for sure!
Love Topics
Love really exists, and there is proof to this claim!
When not to use your most popular pickup line. (one of the best topics for satires)
The 3 conversation starters that work every time.
You never know when you're in love, until it's too late.
There should be an age limit on love: pros and cons.
I love more than one person. Is this even possible?
How to break up with somebody over text messages.
Here is how you win an argument with your wife every time.
All men should become stay at home dads.
Why do you care? After all, love is blind!
How much does an average wedding cost? You'll be surprised!
Satire Topics About the Environment
Global warming is not real.
Alternative energy is overrated, and here is why!
It's fun living on a planet without an ozone layer.
The 3 best water conservation methods you can use in a desert.
Housing projects or environmental conservation?
Don't brush your teeth! You'll prevent global warming.
3 endangered species you don't even know exist.
Soon, we will need oil more than we need water.
Let's cut all the trees and see if the ozone layer really disappears.
Recycling does nothing to protect the environment in real life.
Satirical Topics About School
Facebook is the best place to make friends in school.
Dropping out of school may not be such a bad idea after all.
Let's face it: getting a college education is no longer important.
How to avoid doing your homework and not get a bad grade (with tricks).
I don't know why, but Physics is my favorite class.
Do we really need to graduate school?
Here is why I absolutely hate school uniforms.
Why good grades don't really matter nowadays.
Standardized tests don't reflect the intelligence of students.
Teachers need to stop with all the homework!
Business Topics
Money doesn't make you happy, but it's good to have it!
My role model in business (and why).
Get a virtual assistant so you don't have to do the boring stuff.
Selling a used car is trickier than you think!
3 ways to grow your company without much effort.
Every business has its risks.
Every business should have a pet as a mascot. (the best of all the satire topic ideas)
I want to have my own bank.
Is religion a business these days?
Children will give you the best financial advice, always!
We lave hundreds of ideas for any kind of essay. If you happen to write a paper based on an argument, feel free to use our argumentative essay topics.
Stuck with your homework? Good news! Enter promo "homework20" and grab your unique satire writing assignment with 20% discount!