We cannot underestimate the importance of mathematics in everyday life. We use mathematical concepts and the skills that we gain from learning mathematics in our lives daily even without realizing it. Mathematical laws govern everything around us and you can encounter significant challenges in life if you have a poor understanding of this subject. This article discusses 10 reasons why math is to human life.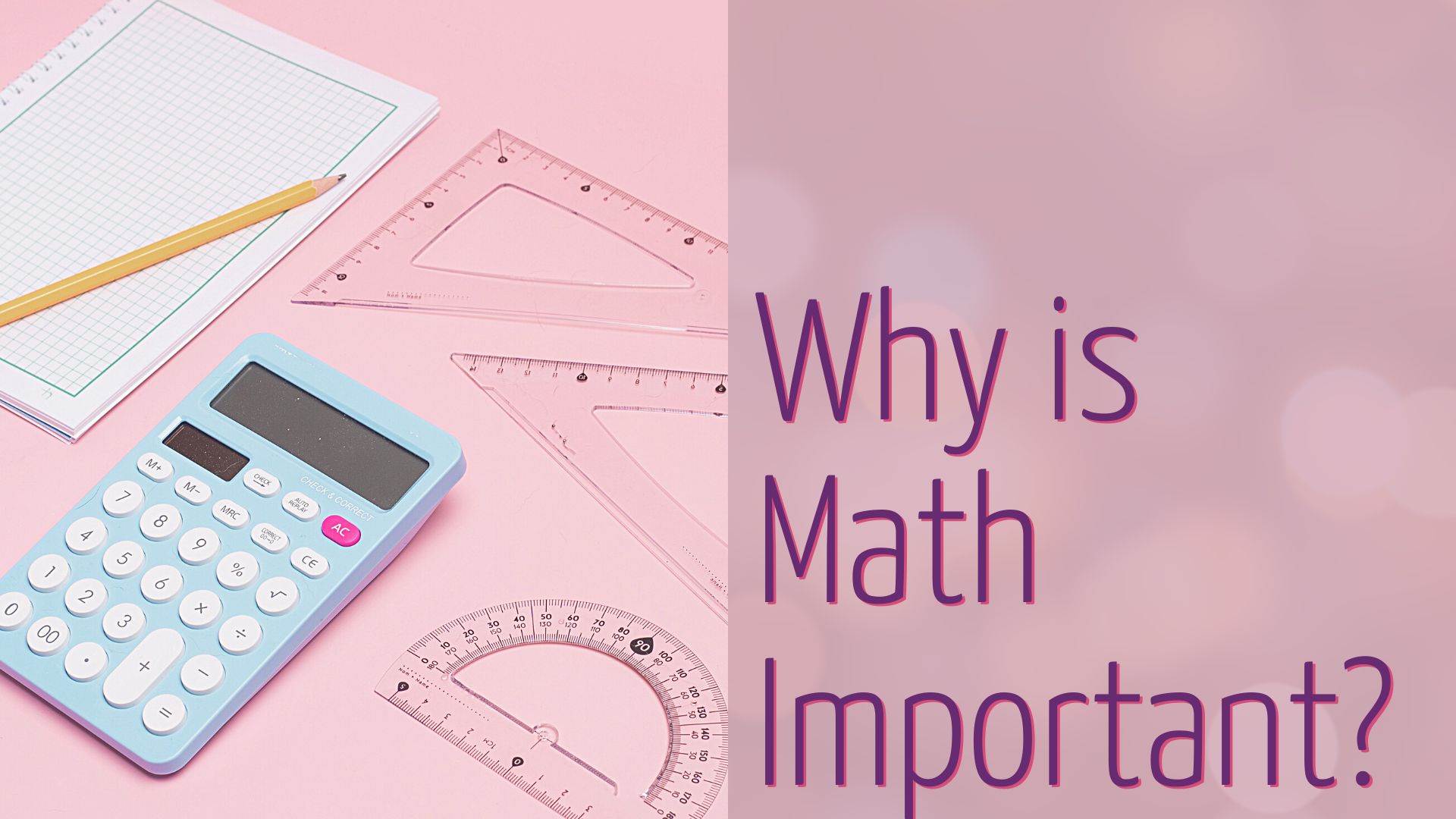 So, why is math so important? Math is one of the basis of existence, and can be seen everywhere. A lot of important science and engineering subjects are also based on math, and that is why, even if you are not planning to pursue anything technical, it is important to have at least a basic knowledge of math. Here are the first few reasons of why you should study math:
Math Is Important Because It Improves Your Social Life
Perhaps one of the less expected areas where knowing math can be helpful is your social life. Math knowledge can be useful in surprising ways. Here are the detailed reasons on why math is so important in social situations:
Math Will Enhance Your Problem Solving Skills

When you do math, you will have better reasoning abilities and think analytically. The term analytical thinking refers to your ability to think critically about the world that is around you. On the other hand, reasoning is the ability for people to think logically about a situation. Reasoning and analytical skills will help you to look for solutions and solve problems. You can apply the same math training skills to solve life problems. Therefore, we cannot underestimate the importance of math education in life.

Math Will Make You Famous

Imagine you go for dinner with a close friend who can calculate the bill within a few minutes. Such a person will be famous, and everyone will want to associate with him or her. Knowing fractions will help you divide the pizza among all of you. It can help you avoid inevitable stupid mistakes that may be quite embarrassing. It is good to be a person who has a high level of mental math quickly, and though it might be trivial, it is a fun reason why is mathematics important.

Why Math is Important as a Global Language

Mathematics is understood virtually in the whole world and you will get it in Greek letters, numbers, and equations. A person from a different part of the planet will not have to translate it to another language to understand the concepts. Math is math, and hence is applicable globally irrespective of your location. It makes math an essential and powerful tool in life.
Math Degree Will Help You Make Informed Decisions
Decision making can be one of the hardest things, but math does improve your critical thinking and logical thinking skills, so it will also lead to your brain making decisions faster. Check out the details on why mathematics is important for decision making:
Doing Math is Good to the Brain

According to a recent study, kids who know math recruit particular regions in the brain more reliably and possess a bigger gray matter volume in the regions than the ones who are poor in math. These brain regions for children who have high math skills facilitate several cognitive tasks that involve decision making and visual attention. Even though correlation may not mean causation, the study reveals that the brain regions that help in doing math are recruited in attentional processes and decision making.

Education Math Helps People to Tell Time

You cannot be late for a special meeting or any other appointment when you know math. One of the best topics in mathematics that will help you tell time is fractions. With time, analog clocks will become obsolete and hence you should not allow your ability of telling time become outdated. Education math will help young learners read time on analogue clocks that have the second, minute, and hour hands.

Math Helps Learners With Finances

You cannot underestimate the importance of mathematics in balancing your budget because it will help you maintain your costs within your income. There is a low possibility that you will run into debt if you know math. These skills will help you to subtract balances and hence make informed decision.
Why Math Is Important In Life And Career
Finally, and obviously, the most important reasons that math is essential is that it can have a very beneficial effect on your life, and especially career. There are many aspects of life that math in utilized, and many careers depend on math knowledge.
You Can Apply Math in Almost All Careers in Life

One of the importance of maths is that you can apply it in almost all careers in life. Both scientists and mathematicians rely on the principles of math to carry out their routine tasks like testing hypothesis. Scientific careers and many freelance jobs heavily use math, but these are not the only jobs that use mathematical skills. Even running a cash register requires the use of basic arithmetic. There is so much that you can do with a PhD math education, like be a teacher and provide algebra homework help yourself. If you are working in a factory, you need mental arithmetic to track the assembly parts and even manipulate fabrication software using geometric properties to build new products. All jobs need math skills as you need to learn to balance your budget and interpret your paycheck.

Math Will Make You're a Better Baker or Cook

Did you know that cooking is one of the math education jobs? For instance, if you have math education, you will deduce that ½ cup of flour is equal to eight tablespoons of flour. It will come in handy if you discover that you are missing your half-cup measure. Besides, if you are preparing a recipe for four people yet you want to feed eight people, you math education skills will tell you that you will have to double the ingredients. It will help you to prepare enough meals for your guests.

Math Will Help You Shop for an Excellent Shopping Deal

Math is math and it will develop you into a person who everyone appreciates. What to do with a math degree extends beyond securing an excellent job opportunity. Math skills can help you to make educated shopping decisions. Therefore, maths is fun because you use it even without realizing. It will help you save a lot of time during shopping and get goods at discounted prices where applicable. You should not have a higher education in this discipline to learn why is math important to learn.

Math is Fun

The last importance math is that the whole process is fun. You will enjoy learning math as long as you develop a positive attitude towards the subject. Most employers are keen with the marks that the candidate scored in math. Managers know that people with math skills have sharp minds. It can even help you come out of difficult situations in life. If math doesn't seem to be so fun or you have troubles with this subject in college, we advise you to get professional math help.
Need Help With Math Homework?
In summary, the importance of math education revolves around everything in life. You will see the laws of math everywhere including mature and the problem solving skills that you develop. The subject can help you handle virtually everything in life. The most important thing is to know how to learn math so that it does not sound complicated and boring. It will help you to experience the world around you in the most interesting way. By now, you should not be wondering why is it important to learn math. And if you are now motivated to do well in math class and are also thinking 'can do my math homework for me?', you can always get help with your math homework with our homework writing service. We have the best math solvers who will make sure you get the best grades in your class, be it high school or university.