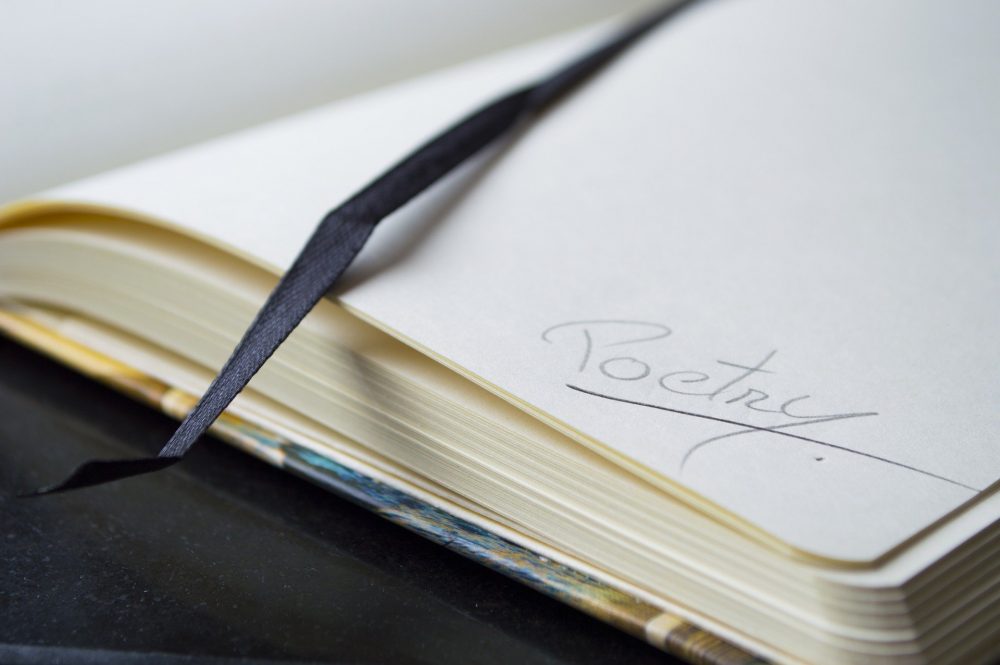 Congratulations, Shakespeare! Your search for poetry topics is over! We know all you need is a topic to show your literary prowess, and that's what we have we brought to you, O bard! With our poetry topics ideas, be ready to take the literary world by storm. Check out our previous post to improve your poetry writing skills.
Since there are many topics to write poetry on, we shall call your attention only to the 100 most captivating poetry topics. These topics for poetry will be teaming with poetry ideas. So hang on bard, we have some interesting poetry topics for you!
Best Poetry Topics
There is a near-infinite variety of themes or poetry topics to write about in the literary world. Topics of poetry range from life to death, love to hate, and so on. Here are some poetry topic ideas for your next poem!
Love and Hatred
Night-time
Growing old
War and Peace
Death and Ghosts
Jealousy
Reflections of Light
Perfection
Weddings
Birth and Death
Poverty and Abundance
Fear and Courage
Strength and Weakness
Betrayal and Guilt
Daydreaming and Reality
Intimacy and Privacy
Family and Loneliness
The Blind, the Deaf
Summer and Winter
Memories; Sweet and Sour
Forgetfulness
Leaving home
Going insane
A thinking machine
A time machine
Poetry Topics for Middle School
Mention the word "poetry" in class, and you'll be amazed at the number of groans and boos you hear! Giving students the freedom to choose poetry writing topics is sure an excellent way to uplift their spirits!
Before students can write excellent poetry, they must be able to connect with the topic given. Here are some poetry topics for middle school students that most will have connections with.
Music: rock, country, pop, RnB, etc. Music strikes the chords of the mind in a way that is difficult to explain. Writing poems on the music you love will stimulate an inner searching for the reasons you love them.
Hobbies: video games, writing, reading, computers, etc. Writing poetry about one's hobbies also tends to produce excellent poems because writers have a connection to these things.
Outdoor Activities: fishing, camping, snow skiing, hiking, etc. Outdoor activities are usually fun! Thinking about them could bring inspiration for a poem!
Weather: snow, wind, sunshine, rain, etc. The weather often has a significant varying impact on people. For example, on a rainy day, one student may write about the gloom, while another may write about the soothing sounds on the window.
Food: chocolate, desserts, steak, etc. Everybody eats food! Using the sense of taste, sound, etc., one can write amazing poems on food!
Seasons: winter, summer, etc. Seasons have an impact on the mood of people. While one person may bemoan the winter, another may love it!
Relationships: friends, parents, siblings, lovers, etc. Love is a strong emotion that can bring out the poet in just about anyone! Think of the person you love and release your inner flow!
So you get the gist? There are 101 topics to write poetry about that listing them all here will be pointless. You don't need poetry topics generator to come up with a poetry topic. Just choose a topic that resonates with deep thoughts, or play – just about anything and everything! Now let's go to the real deal – poetry prompts!
Poetry Writing Prompts
Is writing prompts for poetry essential? You may already know that we can't always depend on random aha moments to start a poem. Sometimes, we have to initiate the chain of events leading to ultimate inspiration, hence the idea of writing prompts poetry! If one only waits to write when one feels the wind of inspiration blowing one's face, then even a Shakespeare would not have completed a single play.
So it is not enough to stop at having good poetry topics and hoping other things will fall in place – we have to make things fall in place! The list below will include all kinds of daily poetry prompts, including poetry prompts for adults and poetry writing prompts for college students that will stimulate your brain to think at any given time of day. Online poetry prompts generator could also do the trick. Focus! It's time to unlock the portal to inspiration!
Momentous Occasions

Here, you try to focus on a single memory. This prompt style takes you to your memories. Think of:
The day you most felt loved.
The day you had your worst nightmare.
The day you felt most foolish.
The holiday you can never forget.
The day you made your greatest decision.
The day you surprised everyone.
The day you met the kindest soul.
When you had a life-changing injury.
First Times

First times is usually hard to forget. They bring either happy or sad memories, both emotions of which can significantly enhance your writing. Think of:
First time you fell in love.
The first time you cried your heart out.
First heartbreak.
The first poem that made you love poetry.
The first time you stood against the crowd.
The first time you failed at something.
The first time you had depression.
The first time you went on a vacation.
Everyday Moments

The best of poems do not always come from the past or the future. They come, sometimes, from the subtle, easy-to-overlook, everyday occurrences of life. Imagine:
The rising of the sun.
The feeling of falling asleep.
Getting stuck in traffic.
Getting lost in thoughts.
Daydreaming.
The smell of perfume.
The company of a pet.
Interpersonal interactions.
Nature And Space

Sometimes, thinking "outside the doors" helps you think out of the box. Write your poem outdoors in one of these views, or use your imagination! Imagine:
Sounds from the gentle flow of a river
A mountain.
The park.
Ripples on water.
Sunlight through a spider's web.
How it must have been living in a cave
A place you will like to live.
A location you want to fall in love with
Wishful thinking

What to do with a time machine.
What you'll do with world power.
Knowing the future.
If you could remedy the past.
If you could change the present.
If there were no girls in the world.
If the world were to start all over.
If computers never existed.
Food Inspirations.

There is a myriad of feelings that food could evoke. Channeling these emotions to writing a poem may help you write an excellent poem.
The taste and smell of coffee.
The scent of baked food.
The feeling of hunger.
The foods that disgust you
The food you like best.
The smell of fried chicken.
The scent of roasted foods.
The taste of spicy foods.
Unexpected Happenings

When you find an unexpected thing happens, your emotions will trigger you to fight, flee, or stay. What will you do in the following situations? Write that poem!
In your soup.
Under a shoe.
In the clouds.
Becoming Invisible.
Inside someone's pocket.
Becoming an ant.
Having superpowers.
Caught in the wind.
Becoming the tallest person in the world.
Communicating with animals.
Slam Poetry Topics
In slam poetry, poets perform spoken word poetry before a panel of judges and a live audience. To win this competition, one needs a topic that resonates with the audience. Spoken word poetry is poetry that is written to be performed. Contact our experts in literature to learn more. Here are some spoken word poetry topics and poetry slam topics to daze your next audience.
The letter never delivered.
I'm Sorry.
Date Rape.
My greatest fantasy.
I have a dream.
The love I never had.
Why common sense is not so common.
The incident that changed my life forever.
The crime we all commit.
Why it is so frustrating to be frustrated.
So far, so good! 100 poetry topics and a reader full of so many ideas! With these poetry topics list, and poetry titles ideas, you could write for days on end. Don't forget the benefits of using a poetry prompt. Ready to write your next poem? Let's do it!