It doesn't matter whether or a film is good or bad. If there are enough people willing to pay the price of admission, then it's worth offering some sort of critique of it. Film reviews are everywhere and it's a great way of earning extra cash if you learn how to write a film review essay that people want to read. This article shows you how to do just that: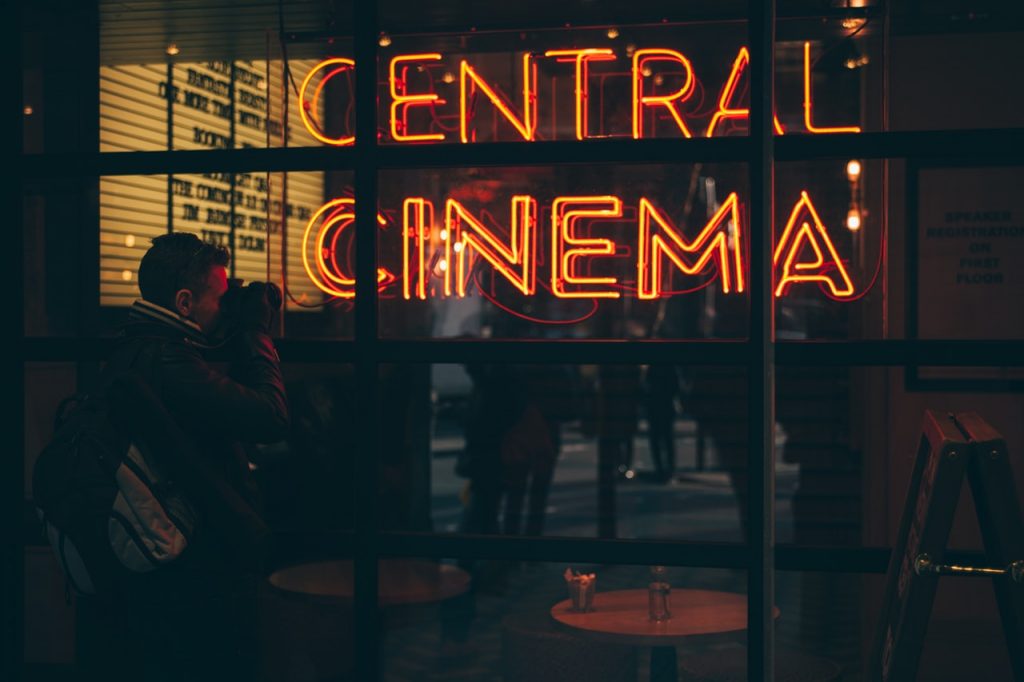 What Is the Function of a Movie Review Essay?
One of the biggest appeals of this type of writing is that there is no hard and fast rule about how a review should be structured. There are some essential components that you must answer, including the title of the film, the director, the actors and actresses, and the plot. Some newspapers and magazines don't leave room for critiques – but that doesn't mean that you shouldn't provide one.
Essential Tips for Writing a Winning Film Review Essay
This article is not meant to provide a black and white view of what you should or shouldn't do. But it can certainly give you some tips on how to write essay movies articles that attract attention. Don't think that you have to follow all of the tips listed below; review them and see what works for you. Remember, this type of writing should be fun, so don't take the information here too seriously.
Take Excellent Film Notes

It goes without saying that you must watch the film you are reviewing and be sure to take excellent notes. It's very similar to book report writing. You might have to watch the film a few times before you get the hang of taking notes to help you create the first draft. If you want to learn how to write a review just like the paid professionals, focus on your note-taking capabilities first and the rest should come naturally thereafter.

Clarify Your "Real" Opinion

What do you want to say? This is the question that plagues writers but no one will answer. Your goal in writing a film analysis essay is to provide YOUR analysis. YOUR opinion. YOUR interpretation on what you watched on screen. As a writer, you must be sure of yourself and cultivate an audience that trusts your opinion. Eventually, you will develop a readership that looks to you for a trusted critical voice.

Just Start Writing a Review

Why do so many writers sit in front of their screens in hope of words magically appearing before them? A movie review should be based on initial thoughts and opinions. Start with your gut instincts and write. Don't wait for the words or phrases or sentences. Just write and it will all fall into a place that you can make sense of and build upon.

Focus on Film's Details

When writing a good critical analysis you should be specific about the film's details (e.g., quality of acting and directing, effective use of camera angles, and how the film's story unfolds). You may find that you enjoyed one or two aspects but didn't look at others. Cite what these are specifically and your critique will make a lot more sense to someone who doesn't know your personal tastes.

Re-watch the Film for Notes

It's always a good idea to re-watch a film a couple of times before starting your critique, but you may find it to be a better idea to re-watch it after you've written a draft in order to see aspects of the movie that you may have missed before. The extra time in between serves as a sort of reset that can be highly beneficial to your note-taking. Think of this as an opportunity to go to the film with a set of fresh eyes.

Check Outside Resources

Why not try learning how to write a film review essay by reading what other critics are doing. You are probably getting into this kind of writing because you've enjoyed others' works. So, check out as many resources as possible and learn from the best.

Evaluate Your Analysis

Think about movie titles in essays and evaluate whether or not your analysis aligns with what the film attempts to communicate or represent. You may not like a film but does your own analysis achieve your goal of providing an unbiased opinion? Don't be afraid to cut out material in order to write a better critique.

Check Your Writing Skills

One of the basics on how to write a film review essay that others will enjoy involves skill writing. Make sure you get your points across in a clear and concise manner. Check your spelling, grammar, and punctuation. Essay writing services can help you with that. You don't want your audience to have to re-read your work in order to make sense of it.
Learn from the Best: Find a Movie Blog
We've already recommended you learn by reading what others are doing. Now we're going to point you to something more specific: the Jaws film review essay. When this film came out in the 70s it was a massive success and everybody had something to say about it. Many believe that the film is what launched this kind of genre writing. If this is the case, then it is to your benefit to read a review of this film.
The Next Step: Getting Your Film Analysis Essay Published
Finally, do some research in order to get your analysis published. The best movie review sites have specific requirements from word count to format style. Make sure you are aware of all these rules for greater success. You put in a lot of hard work creating your review. Now make sure you get it out there.