In today's modern world, there are so many distracting things. Students struggle with school work and often wonder, "why can't I focus on homework." Modern technology cannot be blamed entirely for this since the problem has existed long before gadgets and computers. This article will give you tips on how to focus on school and how to stay focused on homework.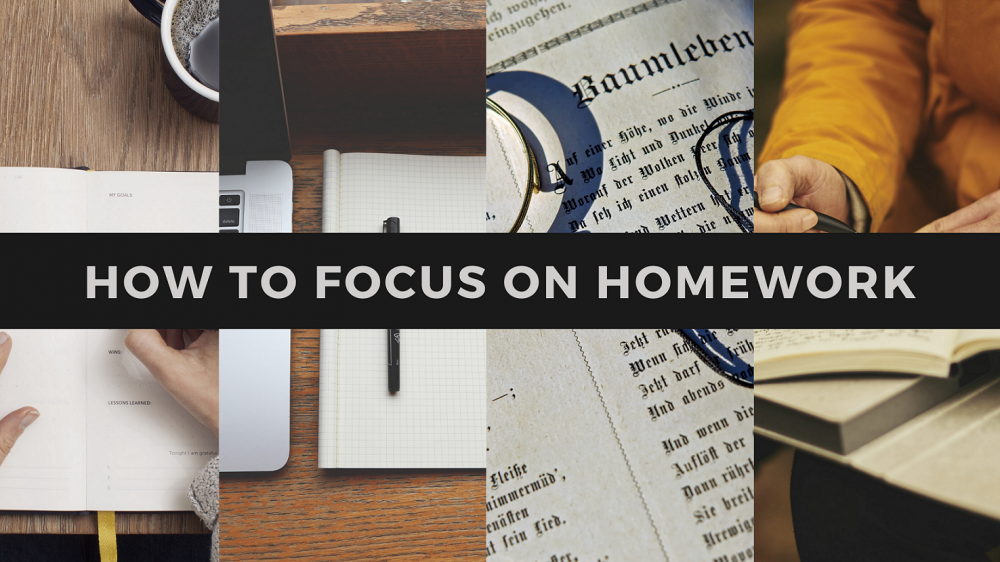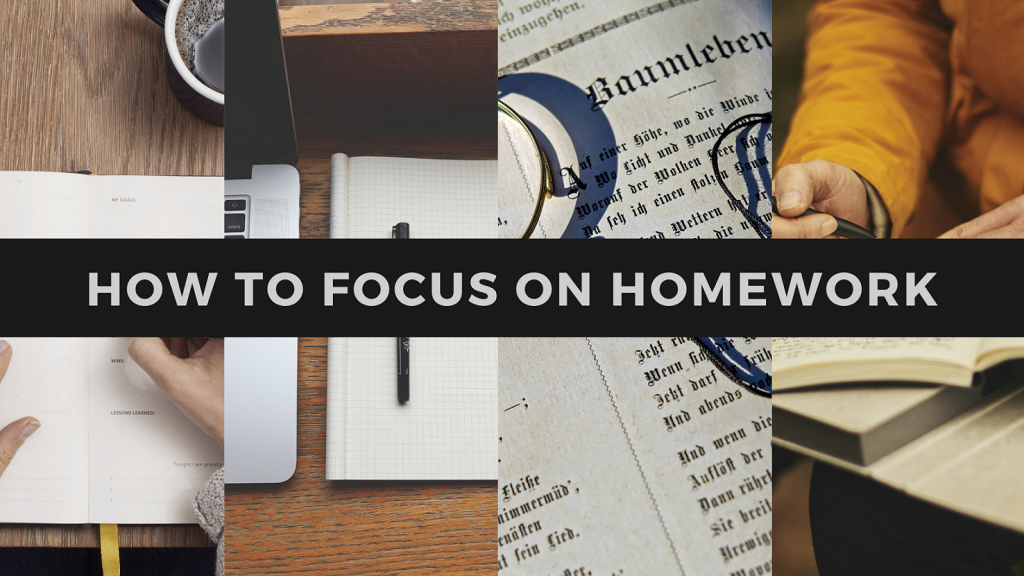 Why Can't I Focus On Homework? Try These Methods
Cant focus on homework? The workload in schools has increased dramatically, but at the same time, students are more distracted. Today, there is a greater pressure to socialize and use the modern device. Some students are also distracted by social activities around school. So, in this article we will learn how to focus on homework more effectively.
Don't start homework right after school
Start with a light meal and rest after school. While hungry and tired, the last thing you'll be able to do is homework. That is why you should change clothes fit, snack and rest and then come back and focus on homework.
Remove the distractions

It is safer to get rid of the temptation briefly before starting for the day. For instance, put away your mobile devices that contain a TV series. That may distract you as soon as you start. If you also love to play games, take away the console until you are done with the homework.
More Ways On How To Focus On Homework
There are still many ways with which you can deal with the thought 'Why can't I focus on homework?" Now you won't be thinking this anymore.
Set aside time for study
The best way to stay focused on your homework is to create a routine around it. Set time aside for this activity and be sure to inform others in the house, so they do not distract you. When you are not distracted, you would be more focused on the work. Also, inform your friends who do not live with you in the same house about your routine. So they can leave you alone ton study during that period. When you do this, ensure that you use the time well.
Get a quiet spot for studying
After picking a nice place to study, the next step is to find a quiet spot to study in. You can negotiate with others in your home for a common space to use for a few hours. That means that you will have full use of the spot without being disturbed.The chosen spot must be convenient with all the important stuff such as notebooks, pens, and textbooks. The spot should also be well aerated and lighted to encourage you to focus on homework. When you have all these in place, do not forget to put away the mobile devices that can distract you.
Focus On Homework: 3 Extra Ways
Here are some more options to consider if you're struggling with your homework. Always experiment and try out different approaches and patterns, for people function differently and what fits one person might not work for you. If you can't concentrate on homework then try these steps:
Have a study plan
Create a study plan that helps you to focus on homework well. This study plan is essential for other aspects of life, whether work or study. If the task seems difficult to handle, then divide it into smaller pieces and tackle it one after the other. Start from the research stage, take notes, draw an outline, and then start writing. Focus on the smaller steps of your homework and execute them one after the other.
Set personal deadlines
Having your own deadlines for completing homework will set you ahead of official deadlines. It is always easy to forget about deadlines, and you'll end up wasting time. That is why you need to set a personal deadline. Ideally, this deadline should be shorter than that official deadline, and you should have a reminder set. That will allow you to start the homework and finish on time to revise and add some new information.
Reward yourself accordingly
After doing such a great job, you need to reward yourself. So, plan to have an incentive to encourage yourself. Get a tasty snack or just rest on the couch after completing a large part of the task. Also, if you manage to finish before the deadline, reward yourself with a special snack. Try not to overspend on an expensive gift. This system can be very effective in all aspects of life. It stimulates students to stay focused on doing homework.
Still Cant Focus On Homework? More Options
Sometimes trying to focus does take a lit of effort. Here are some more tips and advice on how to improve your concentration and lifestyle. You will ace your homework in no time!
Mix it up
Some topics can become boring. That is why you need to mix it up. Change is great for distraction. After struggling with geometry, you can go for history for a while. After refreshing your brain, you can return to geometry. Sometimes too, take a break from math and focus on English homework. The trick is not to forget the other subject that that abandoned.
Use light music
Listening to light music may come in handy to help you focus better. Research has shown that it is helpful to people who have trouble staying in silence to study. It could be instrumental jazz, meditation music, or any other music that helps you to stay creative. Be sure to turn down the volume so you can concentrate on homework.
Give yourself short breaks
Your brain needs to rest from time to time. So, take short breaks to refresh. Fatigue and boredom can affect a sober mind. You cannot maintain a long streak of studying without resting. You aren't a robot, and your brain and muscles need to rest. After your short breaks, return to finishing the homework, and you will be more productive.
Now You Know How To Focus On Homework
Do you say "I don't want to do my homework" because of the distractions at home and school? Following the simple tips above will help you to learn how to concentrate on hw. Remember also to stay hydrated as you study. Doing homework will be more fun if you plan it well.
You might also feel the pressure of time or other inabilities in your way. That shouldn't be a reason for you to stress out. That is why you can always count on expert help and online homework solutions. Our writers at our service are total pros who are trustworthy and knowledgeable. You can rely on them without worry, and the stress of homework will be gone from your life.