Do you have tons of homework to do every week? Are you struggling every time to finish all your school chores on time? We know how difficult it is for college students to focus on each assignment when they have so many things to work on. After a while, you get frustrated. You lose your patience. You start to hate school and your teachers. But this is not what you need to do. Instead, why not channel all that energy into doing your homework and doing an extraordinary job at it. Why not prove to everyone that you are the best in the class? Of course, for this to happen you need to focus on homework like there is no tomorrow. It's easier said than done, we agree. However, there are ways you can increase your focus. Also, there are methods you can use to avoid all kind of distractions.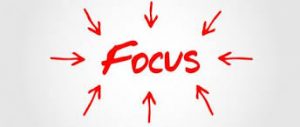 Why Focus Is so Important
In general, students who don't know how to focus on homework think that focus is not that important. The reality is that being focused is one of the best things you can do if you want to do an excellent job on each and every one of your school assignments. Also, did you know that by being focused you significantly decrease the time it takes you to write an academic paper? If you think about it, you are losing a lot of time on your phone or talking to those around you. That time would be better spent doing your homework. If you manage to learn how to focus on homework, you will immediately get better at writing your essays. Focusing on the task at hand ensures you are always there and that you are always working on your chores.
Problems With Focus on Homework
The problem with focus on homework is that it can be difficult to achieve at times. High school and college students have a lot of distractions around them. One of the biggest distractions is the Internet. The second biggest distraction is your smartphone. Every time you are looking at something online or are chatting with one of your friends on your phone, you are losing precious time – time that you will not be able to recover. This is why you want to make sure that you keep distractions to a minimum while you are working on doing your homework. We know, it can be very difficult to part ways with your smartphone for a couple hours. But imagine what you have to gain and think about the good grades you can get if you just leave the phone and the Internet aside for a couple hours.
Tips to Focus on Homework Like You Should
Many students complain that "I can't focus on homework." Truth be told, everyone is able to focus on something. So you can too! Here are some of the best tips on how to focus on homework properly:
Turn off that smartphone or at least put it in silent mode. It will only distract you – and it will do it periodically.
Turn off the Internet. We know it's difficult, but the Internet is a constant distraction. There is always something to look at or to listen to.
Replace that bouncy, hardcore music with something more relaxing. Avoid tracks that contain a lot of vocals, as there will distract you. Instrumental music is the best for homework.
Avoid working on several things at once. Focus on just one assignment at a time because the human brain is not really made for multitasking.
"Can't focus on my homework" – it's just in your mind. You can focus, so get yourself in a positive state of mind and start working on that assignment. You will surely succeed; you just have to try!
If you suffer from attention deficit hyperactivity disorder (ADHD), you need to calm down, think about the benefits of doing your homework, and then think about how proud you and your parents will be when you return home with an A+ grade.
There are many other things you can do to focus on your school chores. However, never, under any circumstance, tell yourself "can't do homework"! Never!
Final Considerations
The tips listed above will help you stay focused on your homework no matter what. Many students are wondering "why can't I focus on homework?" The reality is that they can do it; they are just not doing it right. We know that high school and college students are under a lot of pressure and that they have a lot of distractions around them. Remember that there is always a solution. If you are unable to complete your homework on time, you can seek some assistance online. There are academic writers who can tend to your homework and help you get the good grades you need. So rest easy knowing that there is a solution to every problem.