Students all around the world are facing a serious problem almost every day. They need to complete their homework. And in many cases, they need to complete quite a few assignments every day. Many students don't manage to complete their school assignments on time, even if these assignments are interesting. These people would probably really enjoy working on their homework if they were motivated. So, to be more productive and more efficient, you need to learn how to get motivated to do homework in college. In fact, learning how to get motivated is important for students of any age. With the right state of mind, a few tips and tricks, and a bit of planning, you will quickly be able to greatly increase your productivity even on less interesting projects.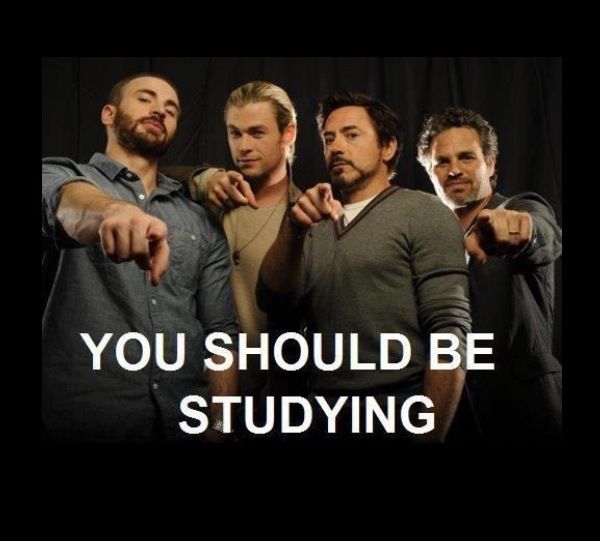 A Good State of Mind – How to Make Yourself Do Homework and Love It
As with all things, it is important to be in a good state of mind when you start doing your homework. In fact, the right state of mind is the first thing you need to learn if you are wondering how to motivate yourself to do homework quickly and efficiently. When you have a good state of mind – when you think positive – you immediately become a lot more productive. You start liking what you do and don't consider the homework a chore anymore. Think of it this way; is there anything you would do with pleasure when you are sad and depressed? Probably not; and this applies to homework as well. Also, it really helps to not consider the homework a chore you need to do because you would get punished otherwise. If you want to learn how to motivate yourself to do homework, you need to be able to think about homework as a necessary thing that will help you advance and that will help you become better in class and in life.
As you may already know, most students hate homework because they associate it with a chore. Why don't you associate homework with something interesting? You love interesting projects and would love to work with your fellow students on them. Why don't you think about homework as an interesting project? Yes, you work alone on your school assignments, but nobody says you can't call a friend or two and collaborate with them. One or two "colleagues" may be all the motivation to do homework you need. There are also a few tips and tricks that will help you with this quite a bit.
Tips and Tricks on How to Motivate Yourself to Do Homework
Here are some of the best tips and tricks you need to know when you want to learn how to make yourself do homework:
Listen to music, but not just any music. Calming, relaxing music is recommended for students who are working on their homework. Keep the volume low so that the music doesn't bother you or those around you. Of course, you are free to use headphones if you wish. Instrumental music works best because there are no lyrics to pay attention to. Symphonies from Tchaikovsky, Beethoven and Bach are great choices.
Set goals and establish a reward system. Write the goals down so you don't forget about them. Split complex assignments into smaller parts and set a goal for each part. Give yourself a reward after you finish every part, like 10 minutes off, a cookie, or even a quick video game. You will quickly learn how to be motivated to do homework with rewards.
Take regular breaks. If you work several hours without taking any breaks, you will quickly tire and your motivation will dwindle away. You should take a 10- to 15-minute break every hour or so. Stretch for a bit, drink some water and disconnect from your work. You'll return to the homework refreshed and a lot more motivated.
Keep the consequences in mind. If you want to learn how to get motivated to do homework, you need to learn how to think about the consequences of your actions. Do you want a couple of low grades? Do you want your classmates to make jokes about you? Do you want to lose your self-esteem? Probably not; this is why you need to dedicate some time and effort to doing your homework every day. You'll get plenty of free time after you finish it.
You won't be in the right state of mind to do your homework with pleasure if you are tired. This means that it is a very good idea to get a good night's sleep before you start on a complex assignment. If you feel tired, get one or two hours of rest (also known as a power nap) and you will instantly feel refreshed and ready to tackle even the most difficult project. It doesn't take much to get motivation to do homework.
Does It Really Work?
Yes, you can learn how to get motivated to do homework. There is no question about it that the tips listed above work for most students. However, you also need to be able to put yourself into the right state of mind to work on your school assignments. It's never a good idea to work on them when you are depressed or very tired. Get a bit of rest instead of struggling with the homework; it will help you a lot in the long run. Also, making sure you organize your workload and plan ahead is very important. Start working on more complex project early to avoid having to rush the assignment. As you already know, rush jobs will never get you the good grades you need and deserve.
Another interesting tip is to enlist the support of your friends and family. Ask your friends about how they manage to do their homework on time every day. Ask your parents about how difficult homework was in their college days. You will get the motivation you need to finish all your school assignments quickly and get a lot more spare time. Remember, a motivated student is a very productive student. If you still can't find motivation – don't give up and look for assistance.