Persuasive essay writing is not easy – guaranteed. Most college students are trying to write these assignments and fail. They get poor grades that are affecting their GPA. Is there a solution to this problem? Well, of course, you need to learn how to write academic content. But did you know that you can get some bonus points simply by finding an excellent topic for your paper? Yes, persuasive essay topics can get you a better grade. The truth is that professors are tired of reading the same stuff over and over again. Most of your classmates will pick the easiest persuasive essay topics. Many of them will be quite similar. However, there are persuasive essay topics for college students that are rarely chosen. This means that your paper has a great chance of being unique. And if you can make your persuasive essay topics interesting enough, you will get a top grade every time.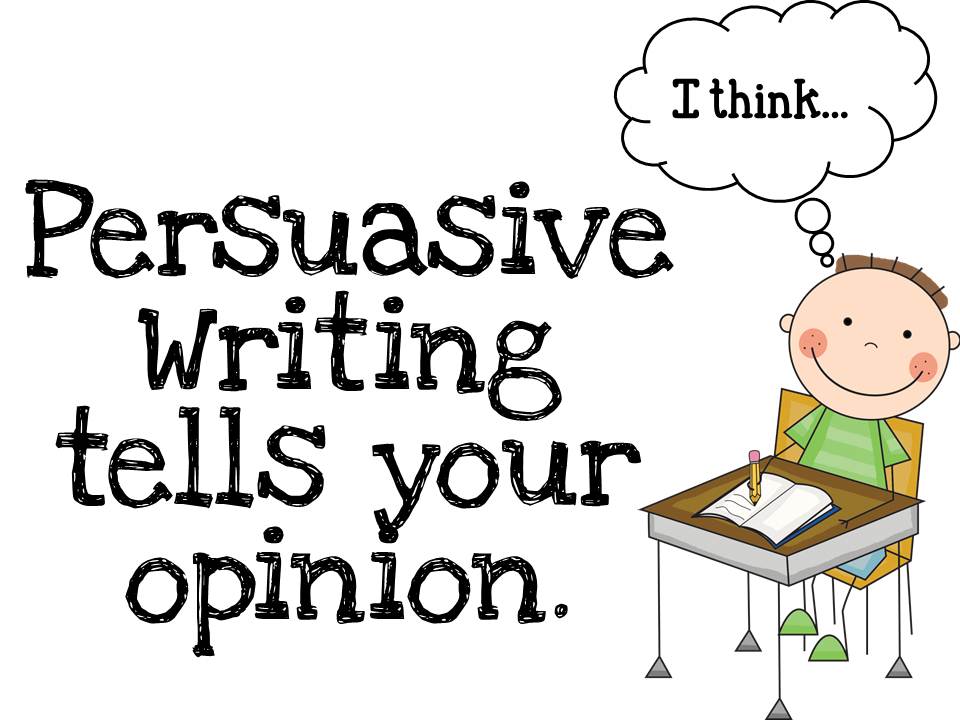 The Best 101 Persuasive Essay Topics (Fresh 2023 Topics)
Animals. We all love animals. Your teacher does too, so why not pick an interesting topic about the beautiful creatures?

Should we adopt more pets that we buy from breeders?
Dogs that bite people in self-defense should not be put to sleep.
Factory farming and battery farming should be deemed illegal.
Three motives why you want a cat instead of a dog.
Dogs are the perfect pets: here is why (with my Cane Corso as an example).
Pitbulls are not the vicious breed they are portrayed to be in the news.
Chaining dogs outside in the cold and rain is not only neglectful, but also inhumane and unethical.
Most spiders are harmless, so it is irrational to be afraid of these small critters.
All pets should be neutered to avoid unwanted pups and overpopulation.
Hunting for sport legally is a fun pastime that is not harmful in any way.
Constitutional Issues. Each government has issues and each citizen is concerned about them. Express your thoughts and feelings about some things you want to change but be careful not to cross the line and overstate your argument.

Warrantless searches and seizures must be permitted in the war on drugs.
People must have the right to bear arms under the Second Amendment.
The government should focus on raising revenue instead of cutting spending.
Congressmen and senators must have term limits.
Should felons be allowed to vote in the United States?
Citizens should not have the right to own assault-style weapons.
Alcohol should be illegal.
Burning flags during protests should be made illegal.
Should suspected terrorists be detained only after proper trial?
Terrorists must be tried by military tribunals instead of civil courts.
Law. Are you interested in Law? Your teachers certainly will be if you manage to write an interesting persuasive essay. Here are some excellent persuasive essay topics.

Driving while talking on the phone should be illegal.
Motorcyclists must wear a helmet while driving.
Junk foods should be taxed higher in the United States.
Should abortions be legal under all circumstances?
Why assault weapons should not be legal.
Should US immigration laws be revised?
Should the capital punishment be reinstated?
Why not legalize marijuana in the United States?
People should be free to own exotic animals.
Gang members should not be allowed into parks.
Environment. It is important to take care of environment. These topics will always be relevant and interesting.

Endangered species should be much more protected.
Disposable diapers are a serious environmental danger.
Should littering be made a criminal offence?
The US should restrict the use of its natural resources.
The energy sector is damaging our planet more than other industries.
Solar power is not as green as it is advertised to be.
Drinkable water will be a thing of the past in 10 years.
We will carry oxygen cylinders instead of our smartphones in a couple years.
Underground mining should be banned right away.
We are the only ones responsible for climate change.
Education. Education is a great sphere to talk about. From cheating to tuition, there are many things you can bring up.

Should poor children get free tuition from the state?
High school students should be allowed to use smart devices in class.
Skill tests should be mandatory for high school children before graduation.
Schools should make classes shorter.
Should students get longer holidays?
Religion classes should be optional in high school and college.
Decreasing the amount of homework has only benefits.
Standardized testing is damaging education and should be eliminated.
Paying for essay assistance should not be considered cheating.
School security guards should have firearms to protect pupils and teachers better.
College Students. We all love college and it most certain that you'll find something to talk about.

IPads should be the new schoolbooks in modern schools.
I support the idea of gap years, and here is why!
Taking notes in class should be mandatory in college.
College students should not be made to attend classes they are not passionate about.
Should college students get part time or full time jobs?
All college students should be able to apply for student exchange programs.
The curriculum is overrated and needs to be changed.
Home education can never be better than a college education.
Corporations should be banned from advertising in colleges.
College students must be cautious when posting content on social media websites.
Technology persuasive essay topics. Technology is important and nowadays we can't imagine our life without it. Thankfully, there are a lot of topics you can dwell on.

Technology is negatively impacting the creativity of students.
Technology can change our lives in 10 years' time.
Students are addicted to the Internet.
Should Apple Music and Netfix be free in the United States?
I believe Internet censorship is illegal and is damaging free speech.
Google is manipulating data to make a bigger profit.
Internet gambling is far more dangerous that gambling in a casino.
Antivirus and antispyware software is tracking your every move online.
Can artificial intelligence take over the world and subdue the human race?
Cars that drive themselves is a very dangerous idea.
Computers will be able to learn and think in 10 years.
Politics. Politics more or less concerns everybody and your teacher will not be an exception. Here are some excellent topics:

President Trump's border fence will have no effect on illegal immigration.
Moving the US embassy from Tel Aviv to Jerusalem is causing a crisis.
Palestinians are living in a concentration camp, surrounded by Israel.
Why President Trump should not support Israel as much.
Political funding should be more intensely scrutinized.
America should not act as the world's policeman.
Should a president serve more than two terms if the people love him?
The importance of your vote.
Corporate lobbyists should not be allowed to make campaign contributions.
Freedom of speech must apply to all political subjects, no matter how sensitive they are.
Religion. Be careful when talking about religion because it is a very sensitive subject. We've managed to find something interesting and safe:

The Catholic inquisition has committed genocide in the name of God.
Religion should be mandatory in all high schools and colleges.
Should church be separated from the state?
Atheism is a problem of the 21 century that has no cure.
Is abortion a deadly sin or is it just a matter of personal preference?
Islamic fundamentalists are not a part of the Islamic religion.
Islam does not encourage its followers to wage war on nonbelievers.
Religious conflicts in the Middle East cannot be avoided.
Religion should not matter to medical personnel when trying to save a life.
Same sex marriage are an affront to god and His religion.
Economy. Economy plays crucial part in the country's development, so make sure you thoroughly examine each question. Here are some topics:

The US is in danger because of the Chinese trade deficit.
In most countries, only a couple corporations control the entire economy.
Should you buy products that are not manufactured in the United States?
Rising energy prices are caused by oil corporations.
Hiring cheap foreign workers helps the US economy.
Illegal immigrants are helping the US economy.
The impact of the immense government spending on our economy.
Poverty is inevitable in the current economic climate.
I support the redistribution of wealth.
Bank are absolutely necessary for a healthy economy.
Why College Students Need Help With Persuasive Essay Writing
The concept of a persuasive essay (also known as an argumentative essay) is frightening for most college students. In an argumentative essay, you need to use logic and reason to convince your readers that your point of view is the correct one. You are basically persuading your readers to adopt your view on the topic. And this is more difficult than it sounds. It doesn't matter what you believe or why you think you are right; all that matters are hard facts and convincing arguments. And, of course, good persuasive essay topics. Writing such a paper doesn't have to be difficult. You just follow the academic guidelines and you make your arguments as compelling as possible. In fact, you can find dozens of resources online that will teach you how to write persuasively. However, persuasive essay topics college professors would find interesting are rare. This is why you need to find the best ones for your papers.
Why You Need Persuasive Essay Topics Right Now
When your professor starts to read your paper, he will first see the topic. Do you want to write on something that half your class has written about? Or do you want to write an essay on something new, interesting and original? We know, persuasive essay topics high school teachers would find interesting are quite rare. Your classmates also did some research and probably managed to get their hands on the easiest topics. But you don't really want to write about why love is the best thing that happened to you, or why your parents' jobs are the best in the world. No! You want to write on something exceptional; on something unique. Of course, topics that are still relevant in 2023 are the best. You want something modern, something that can pique the interest of your professor and of your readers. So, even though your classmates have certainly done their research, there are many more places they haven't looked. And these places can provide the greatest persuasive essay topics for college students.
Places to Go to for Fresh, Interesting Persuasive Essay Topics
Students always go online when they need to find something. They also go online whenever they seek help with essay writing. Even finding persuasive essay topics high school teachers would appreciate means searching online for hours. However, did you ever think about your local library? By reading a couple papers, you can get a lot of new and interesting ideas. Many authors clearly state the areas that require further research. In addition to the library, you can go online and join various forums and chat rooms. You can then ask people there to provide some assistance with finding an interesting, fresh topic for your next argumentative essay. Most of the users in these forums and chat rooms will be happy to help you. Another place where you can get an entire list of persuasive essay topics is an academic writing company. These writing agencies employ professional academic writers who have years of experience writing on a wide variety of subjects and topics. They are the best if you need unique, engaging persuasive essay topics. But time is of the essence! If you want to avoid losing time searching for persuasive essay topics for college students, read our list of the best 101 topics. It's free, and you can use any of the topics for your next paper. No need to ask for permission!
These topics are awesome, aren't they? But don't leave just yet, we've got more amazing topics for you. Feel free to check out 101 descriptive essay topics and 151 argumentative essay topics. They will give you an idea of what to write your essay about. Remember to catch your audience's attention and these topics will definitely help you with that. Your persuasive essay should do one thing right: persuade. So, try to find great arguments and relevant ideas to support your statement.