Without a doubt, doing homework can be such a drag at times. Yep, there's the proverbial research that you've got to do, plus let's not forget all the pencil and nail-biting that takes place while you're at it! Indeed, tackling your homework is no walk in the park. Sometimes you just need to take a breather and look at some subtle laughs to let the stress out, right?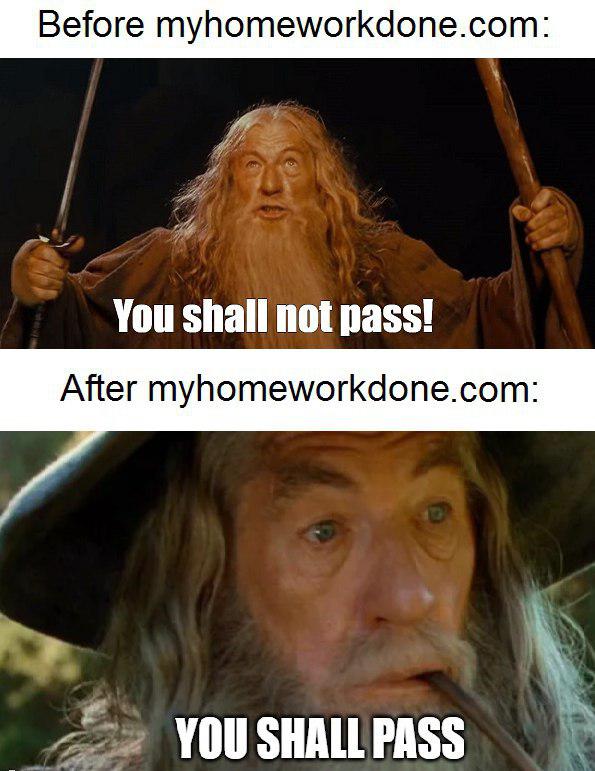 What Makes Homework Memes So Popular?
Hmm, no wonder homework memes can be so refreshing. Especially when you're dealing with a brain-wracking assignment and cannot motivate yourself to go on. Which begs the question; why are homework memes so cool? And no, it's not because you hate it when you are studying and a velociraptor throws bananas on you. (Yes, that's an actual thing, you can Google it!) There are a number of reasons why homework memes can be a breath of fresh air. Think we're bluffing? Well, let's break it down for you!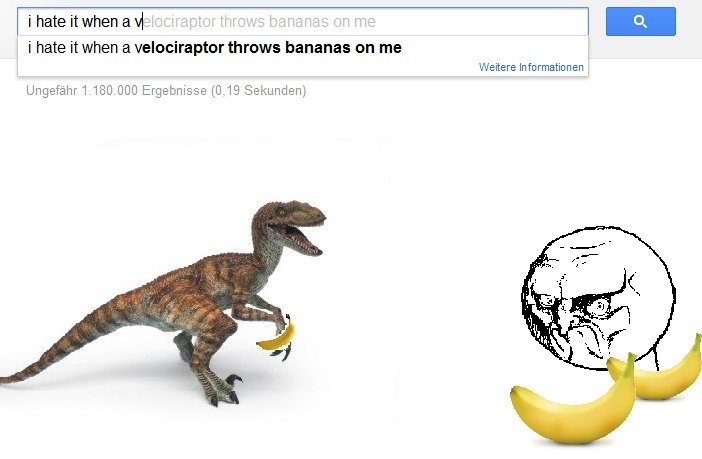 They Can Kill The Monotony Of Homework
Let's face it, doing homework can be dreary at times. Especially if you're working on a subject that you just don't like. You know, the one where the professor always has to wake you up in the middle of class because you were drooling all over your desk. Or maybe your mind was wondering a lot that day.
Perhaps you were just thinking about your crush, and how they waved at you as you headed to class? Whatever the case might be, it's a given that such distractions can hamper your concentration in class, and affect your homework performance.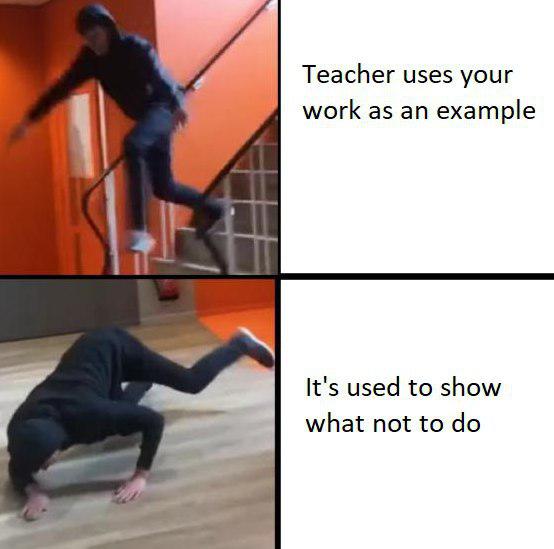 Heck, it only gets worse once you are assigned a task. Because not only don't you like the subject, but you're pretty sure the professor notices how you've turned the class into your private bedroom, and every class session becomes two hours of complete snoring!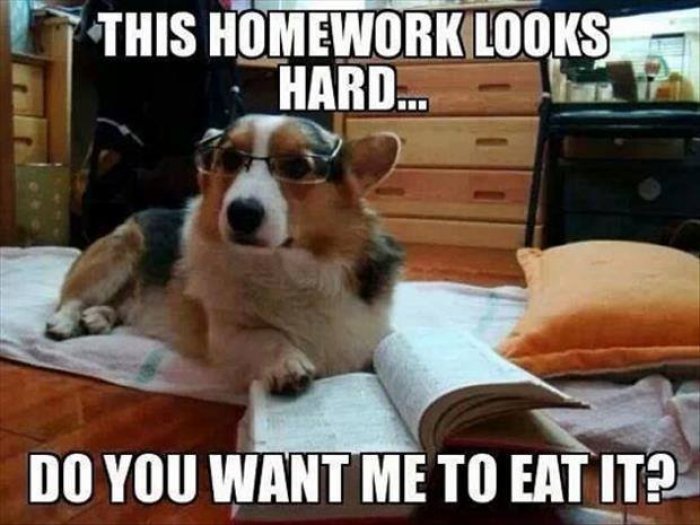 So maybe you didn't get a single word of what the professor was saying in class, or the new formula that you were just introduced to today suddenly looks like millennium-old Hieroglyphics once you get home. Simply sample great homework memes to put you in a good mood! And as you know, once you get into a positive vibe, it's much easier to get something done!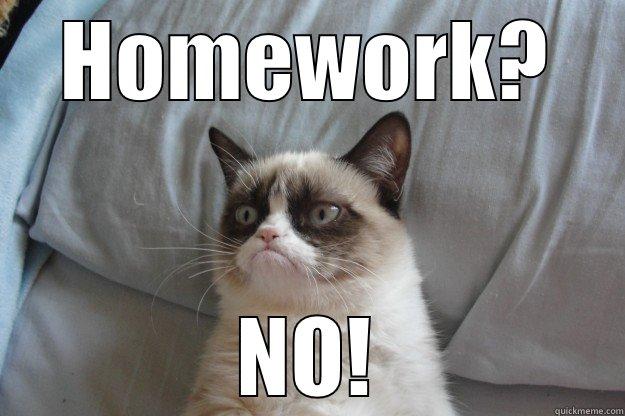 Makes You Realize There's A Bigger Picture
The amazing thing about homework memes is that they make you realize that doing homework is…well…just a part of life! Our parents did it. Heck, even our great grandparents and ancestors had to encounter homework assignments back in the day as students. Too bad they didn't have homework memes for parents. Now, you're just a part of the never-ending cycle of Academia!
The only difference now is that there's more humor to it thanks to the fact that you have access to the glorious internet and online web that injects the brighter side of life into almost everything you do. So when you see a homework motivation meme, just remember that life is nothing but a transition from one stage to another, and homework is just one stage among the hundreds. Although let's be honest, it's not the most beloved stage out there!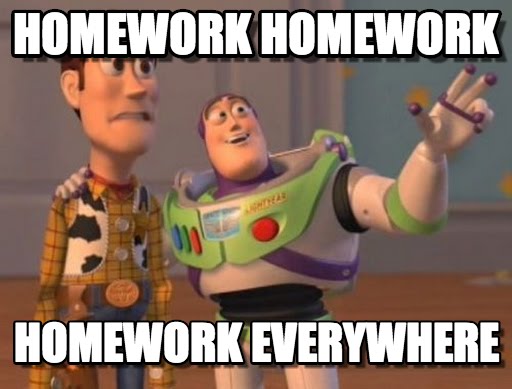 A Homework Meme A Day Keeps The Doctor Away!
For centuries, the sages have quipped that laughter is the best medicine. In fact, science has shown that laughter, and the feeling of happiness, can greatly reduce stress levels while studying. So does a given assignment make you feel like you are straight up depressed? If so, then you're not alone.
So many kids and young adults who encounter assignments during their study time suffer from the same problem as well. Thanks to memes, and especially the funny ones that lighten the mood, stress levels can easily be reduced to make the assignment all the more bearable (and even enjoyable to some!) while in college. So before getting started with your Spanish or geography homework, maybe you ought to look at a great homework motivation meme to put your mind at a positive state!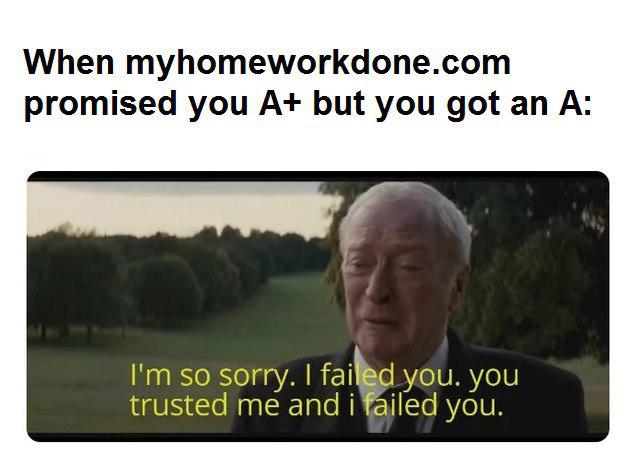 There Are Hundreds of Homework Memes
People are creative. Young people especially. For some reason, students adore Sponge Bob. Perhaps his positive attitude towards life helps them to cope with many difficulties academia can present. So yes, SpongeBob homework memes are a thing and there are pretty funny ones, too. It's funny and sad at the same time that homework must be done even at Bikini Bottom.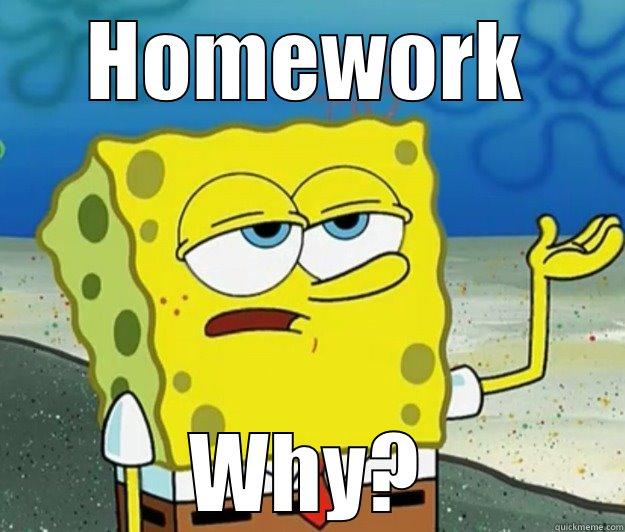 Moreover, there are even PUBG, Overwatch and Fortnite homework memes! Students really do know how to have fun. Remember to play video games only after you've done your homework!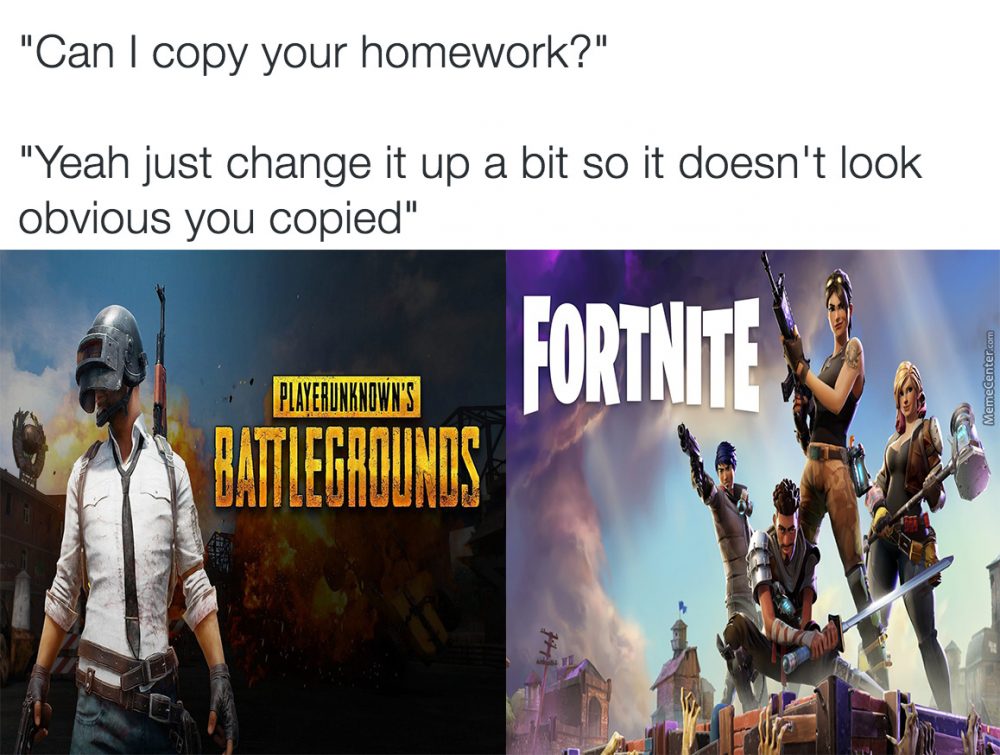 Homework Memes Can Be A Great Reward After A Difficult Assignment
Some assignments can feel like you just landed in a Jigsaw puzzle in one of the Saw movies, right? Especially if a large section of your grade depends on it. In such a circumstance, it would be a disaster to handle that assignment with a laissez faire attitude.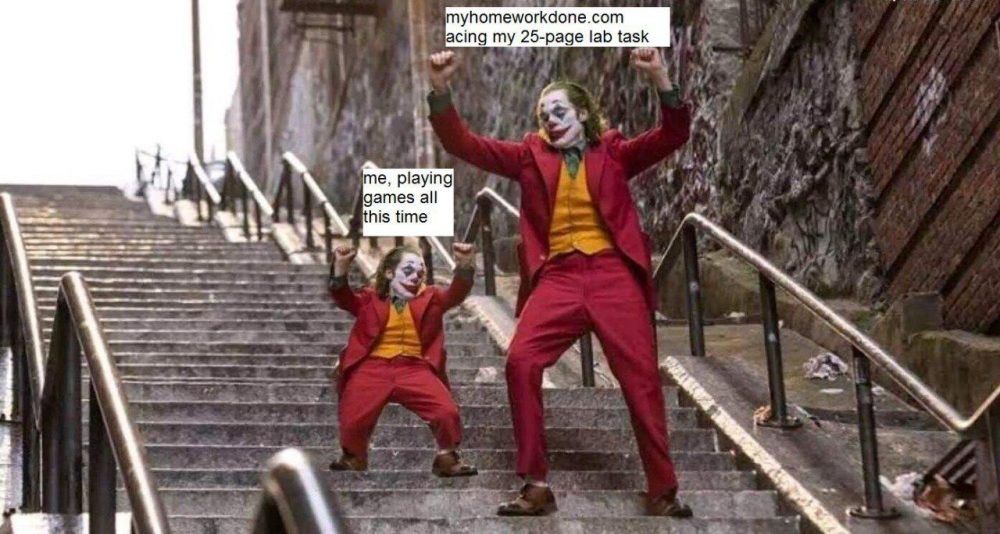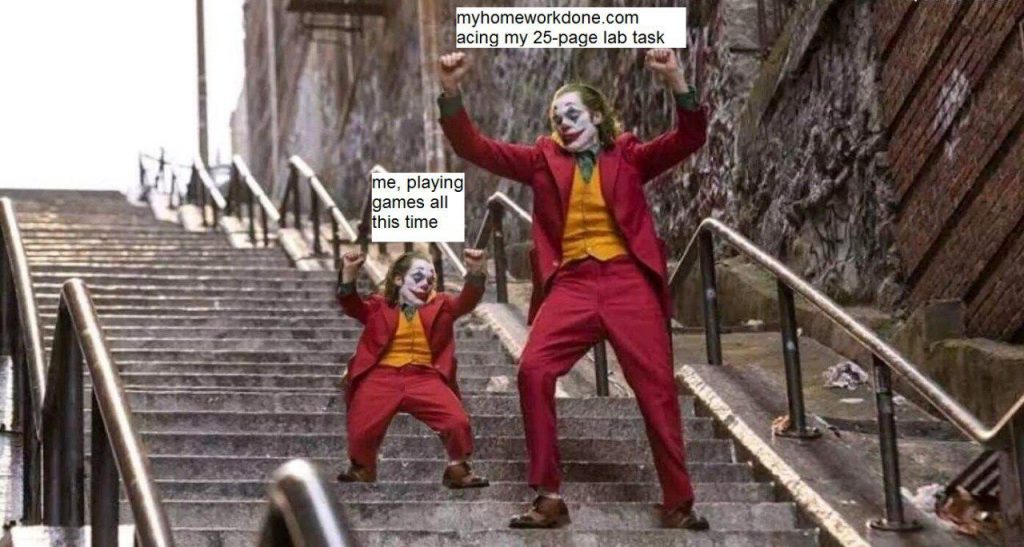 One smart way of approaching such a task is to reward yourself. While doing the assignment, you can treat yourself after every 10 minutes to a couple of memes here and there that are poised to refresh your mind and spirit, and give you the drive that you need to continue with the mind-boggling assignment that you have.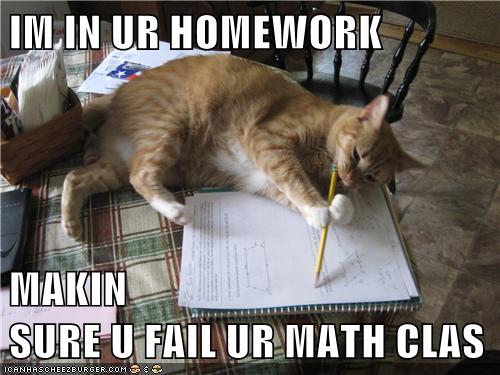 With that being said, don't you feel like homework fun is awesome? So the next time you're just about to shut down from a boring homework assignment, simply open up a great meme to help you get the psyche that you badly desire.
Besides, a laugh or two won't derail you from your homework ideas, right? If anything, it will give you the will to focus again! However, if homework gets unbearable and even memes don't help – use professional homework writing service to get your homework done. This way your mood will always be perfect.