Do you have a character analysis essay to write, and it is turning out to be a challenging undertaking? Character analysis is a crucial skill that you need to be able to pass your literature or English class. It can also be a fun activity but often turns out to be a daunting task for most learners. Now you do not have to worry anymore because we are here to help.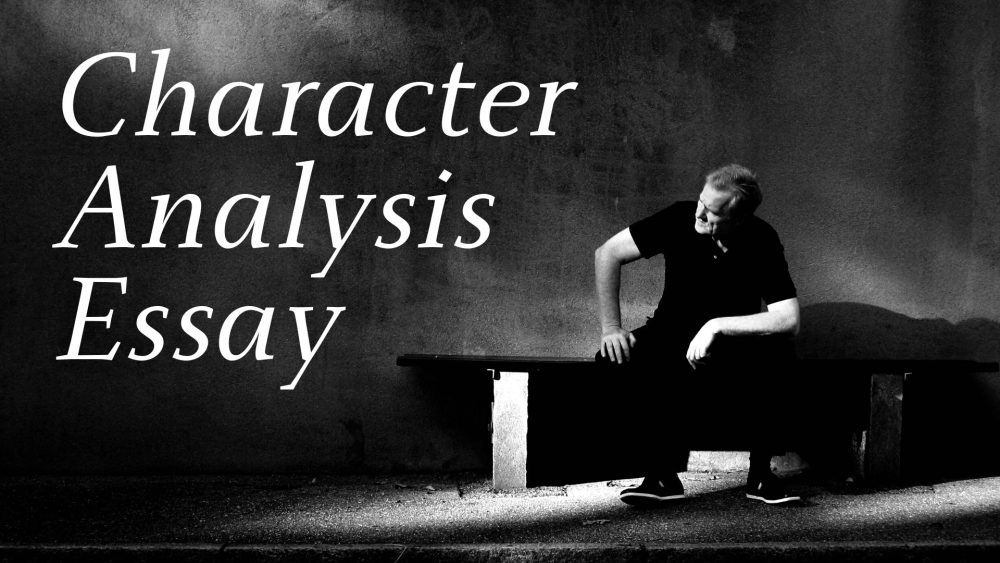 In this post, we provide a step-by-step guide on how to write a quality character analysis essay. To make the process even easier, we will also provide an expert suggestion for the outline and sample essay. Do not just settle for poor quality or failing grades; this guide is the gateway to A-rated work.
What Is A Character Analysis Essay?
This is all about evaluating the personal traits of a specific character in a publication, such as a novel or play. You analyze the story, focusing on a selected character and tracing his/her journey throughout the plot.
It is true that we can learn a lot through dialogue, but even small behavioral depictions can reveal very surprising things about the character if analyzed correctly as the plot unfolds. This is why it is so important to pay attention even to very fine details.
What Is The Purpose Of A Character Analysis Essay?
The primary purpose of character analysis is to help the reader to understand who the character is and establish how he/she was shaped. This can help us to learn from their lives. Note that the way you present the character will also depend on the targeted audience. If the audience has no idea about the book or play you are working on, it is a good idea to include more information about the background.
After that, you will need to explain the character via different situations, including things he/she did or said. To ensure the reader understands the character well, make sure to also demonstrate why specific episodes were included. Finally, you have to state the purpose of the character in the entire story.
Different Types Of Characters In A Play/ Novel
As we have indicated, the primary goal of preparing a character analysis paper is analyzing a selected character. Therefore, it is prudent to start by understanding the different types of characters.
Protagonist: This is the most important character in a story's plot and he/she gets so much attention. Note that they can be several, like Juliet and Romeo in Shakespeare's play Romeo and Juliet.
Antagonist: This character is the biggest challenger of the protagonist. In the play Macbeth, the main antagonist is Macduff because he keeps getting in the way of the protagonist, Macbeth.
Other characters include dynamic, minor and static. Minor characters help to tell the major character's tale and develop the plot. Dynamic characters keep changing throughout the story. A good example is Harry Potter in the book series J.K. Rowlings. However, the static character does not change traits from the start of the story to the end.
How To Write A Character Analysis Essay
Here are the main steps that you should follow to write a great character analysis essay.
Step One: Select the Preferred CharacterIn most cases, you will be allocated a specific character to analyze in a novel, or your teacher might leave that option open. If the class teacher did not select the character for analysis, you have to select it on your own. We must say that although the best characters are the protagonists and antagonists, it is also okay to pick any other character as long as you can get enough materials.

To pick a character, you need to read through the play, novel or book under consideration. Then, select your favorite character. For the purpose of demonstration in this post, we will use Romeo from the famous play Romeo and Juliet by William Shakespeare.

Step Two: Read through the Novel Thoroughly and Take NotesYou might have read the novel or play when selecting the preferred character, but now it is time to get deeper into finer details. So, pull out a notebook and make notes and do the following:

Capture important facts and info about the character's childhood. This will help you to understand where the character is coming from. In our case of Romeo, some of the traits, such as believing that the Capulet Family was their rival, were instilled in him when young.
Record physical and character traits. Can you note any physical attributes of the character? For example, a character can be immature, passionate, and impulsive. In the case of Romeo, he was smart and handsome.
Stick to the core components of the plot. Clearly demonstrate how the character fits in the core elements of a novel/play's plot. These elements include introduction, rising action, climax, falling action, and resolution. Then, answer the question, "How does the character help in achieving/ developing the plot?"

Step Three: Pick an Appropriate Thesis StatementIt might appear early, but you will need to have a clear thesis statement to guide the paper. The thesis comes in handy when preparing essays on characters because it helps to frame the core idea of what the paper is all about. You might want to check a few character analysis essay examples to see how other writers framed their statements.
Step Four: Prepare the Character Essay OutlineThis is the last step before starting to write the actual character analysis essay. The format of the essay is very important because it tells you where each idea should fit when preparing the paper. Here is a sample outline to serve as your guideline for the character analysis paper that you are preparing.

The topic of your essay: Make it as interesting as possible for the reader.
Introduction: This is where you select the preferred character and capture his/her background. Close the introduction with a thesis statement.
Body: This should carry the bulk of your essay. For example, you might want to introduce the character's background in the first paragraph, capture his/her traits in the second, and bring out the relation to the plot in the third paragraph. In paragraph four, explain the character's personal growth.
Conclusion: This should be a summary of the main ideas that you discussed in the plot.

Step Five: Write Your Character Analysis DraftArmed with the main points and a character analysis essay outline, it is time to do the actual writing. So, start with a draft and then refine it to make the final copy that will be handed to your school teacher. Here are some highlights on how to prepare the introduction and conclusion of the essay:
How To Start A Character Analysis Essay
One of the most challenging parts when writing a character analysis essay is preparing a high-quality introduction. So, how do you go about it?
Start the article by answering the question, "why?" This means introducing to the reader the character that will be analyzed. So, explain why this particular character is worth reviewing. You might want to highlight something interesting about the character to draw greater attention.
Try to make the entire introduction as interesting as possible so that the reader can get the urge to continue reading the rest of the paper.
Also, include the thesis statement, which will be evident in the entire paper. It might be an excellent idea to practice writing the thesis statements before crafting one for the essay at hand. Also, consider checking another character analysis example to see how the thesis statement was made.
How To Conclude A Character Analysis Essay
When the process of writing an essay is nearing the end, it can also be pretty challenging for many college students. This is your moment to reflect on the entire essay and wrap it up. It is important to be extra careful to avoid leaving the reader hanging there wondering if the essay is over.
To write an excellent conclusion, it will be a good idea to restate the thesis statement, summarize the main points, and then give final thoughts.
Special Tips For Writing A Great Character Analysis Paper
Here are some awesome tips to consider when writing character analysis, from expert literature homework help writers:
Although you can analyze any character, it is advisable to avoid static characters because they tend to have only one dimension.
Always note the key ideas when reading and do not hesitate to make improvements as you discover new content for the essay.
Make your topic and introduction as interesting as possible. Most people tend to make the decision about the rest of the essay by simply scanning through the topic and introduction. So, an interesting introduction will make them want to read more.
Ensure that the main points of the essay flow well from the start to the end. You can know this by reading through the essay after finishing the draft.
Edit the draft to make the essay error-free before submitting it to your college teacher for marking. You might also want to ask a friend to read through the paper and check for errors that might have escaped your eyes.
Read another top-ranked character analysis essay example to see how experts do their work. This will come in handy in sharpening your analytical, research, and writing skills.
Character Analysis Essay Sample
Check out the following character analysis sample for more insights and then embark on crafting a similar high quality paper from your selected play/ novel.
The Tenenbaum family provides a wealth of issues through which to analyze a dysfunctional family unit. The father, Royal, is a chronic womanizer and a manipulative con-man who thinks only about himself. The mother, Etheline, is said to place her children's education above all else. In fact, she values her children's education to the exclusion of all else, ignoring her children's emotional needs. This could be, in part, the reason that all three children turn out to be so lost and nonfunctional in their adult lives. While they all enjoy celebrity as "geniuses" during their childhoods, and are extremely accomplished at young ages, none of them seems to be prepared for adulthood, and this is exhibited in various ways in all of the children.
While it is always tempting, when an entire generation of children turn out to be neurotic or otherwise disturbed or unhappy in some way, to look for a genetic component in the mix. This is not possible in the case of Margot, whom was adopted as a young child. The adoption, if not the mere fact of it, then the constant reminder of it by her adoptive parents, almost certainly led to some of her acting out behavior during early adolescence and into adulthood (Ehrardt, 2000). She was introduced at every opportunity as "the adopted daughter," which would surely make her feel as if she was considered an outsider who didn't really belong (Anderson, 2002). While she followed in her adoptive siblings' footsteps by becoming an extremely accomplished child, her problems started exhibiting themselves earlier in life that did those of her brothers (Anderson, 2002). She started smoking as an adolescent, was promiscuous from a young age and throughout two failed marriages, and it could be argued that she also suffered from an eating disorder, although this could actually be a reflection on her portrayer, Gwyneth Paltrow, so it is difficult to be certain about that particular issue.
Perhaps the most disturbing aspect of Margot Tenenbaum was her semi-incestuous relationship with her adopted brother Richie. Richie is obviously infatuated with Margot from childhood; painting multiple portraits of her with which he covers his bedroom, and being less than secretive about his feelings. If Margot was unaware of his feelings, it would seem to be a serious blind spot in her, as they were clear to everyone else, including viewers. When the man whom she is having her current extramarital affair with, her brother's best friend, tells her that Richie has admitted his love for her, however, she does not seem surprised. She rejects his love, however, at least when they first discuss it, which leads to Richie attempting suicide. This sums up Margot's effect on the family nicely; while she is always on the outskirts of the family in her own mind, the rest of the family actually revolves around her and her issues. All of the children exhibit the frenzied "Look at me! Look at me!" behavior of emotionally abandoned children, but Margot is the most accomplished at eliciting attention, while her low-key, almost depressive demeanor seem to indicate that she is doing so accidentally (Yirmiya, Kasari, Sigman, & Mundy, 2015). Her smoking, running away, marriage to unsuitable partners, multiple sexual dalliances, and just general negative attitude seem to be an attempt to get the attention of her parents without admitting that she actually desires that attention (Greenberg, 2006).
It seems fairly obvious from a psychological or sociological standpoint that in addition to the problems which all of the Tenenbaum children are subjected to by their distant parents, Margot is doubly effected because of her second-class status as the adopted child. She is never allowed to forget that she does not really belong in the family, and later, as an adult, she turns those tables. When her adoptive father, Royal, admonishes her for taking the side of her mother's new fiancé by stating "He's not your father," Margot looks him dead in the eye and responds calmly, "Neither are you." This is one more example of Margot's constantly bland affect, which rarely wavers throughout the movie (Yirmiya et al., 2015). This affect could be interpreted as either evidence of some sort of depressive disorder or a desperate attempt to keep herself distant from others; therefore avoiding any more hurt than what her family has already put her through (Ehrardt, 2000). The one break in this flat affect occurs after Richie's suicide attempt, when she admits that she is in love with him, too, but states that they will have to live out the rest of their lives secretly in love. This thought is enough to elicit the only tears shown by Margot throughout the film.
At the end of the film, Margot attempts to make sense of her dysfunctional family life by revisiting her playwriting, which she was famous for as a child (Anderson, 2002). She writes and produces a play about her own adopted family, which is unsuccessful. This could be seen as a metaphor for her attempt to ever truly fit in with the rest of her family; she gave it her best shot, perhaps not in the most productive or healthy manner, but at least she tried. The failure of the play, however, also seemed to bring about a closer relationship among the children and parents in the Tenenbaum family (Anderson, 2002). The family ends the film as a much healthier and happier unit than they were at the beginning of the film.
Any one of the Tenenbaum's would have made an interesting sociological character analysis. Etheline is the classic emotionally withholding mother, Royal seems to be disinterested in other people's needs in general; his children's in particular. Chaz grows up with such a severe anxiety disorder and most likely Posttraumatic Stress Disorder that he is well on his way to raising his own two boys to be dysfunctional adults, and Richie, with his out-of-control feelings of sexual love for his adopted sister would make an interesting case study all on his own. The fact that in this extremely damaged cast of characters Margot still stands out as the obvious choice for a sociological analysis speaks volumes about her dysfunction. Or should it be said multiple dysfunctions. It is impossible to speculate how she would have grown up if she had not been adopted, or if after being adopted, she had been fully accepted into her new family, because that information just does not exist.
What is clear is that she did not grow up in a normal family environment, and she adjusted her personality in ways which were not healthy. Many children in similar situations might have become stronger because of their childhood adversities; Margot went in the opposite direction—full-tilt into self-obliteration. It was as if she was trying to prove that she meant even less to herself than she meant to her adoptive family. In this way, it became impossible for them to hurt her with their indifference; a classic coping mechanism, although not a healthy one. Margot could have had a very different life if she had recognized that her value was not tied to the opinions of her family members; unfortunately, she did not seem able to do so.
Seek Essay Writing Help from Professional Homework Service
In this post, we have provided the five main steps that you should follow in writing a great character analysis. If you are still finding the process of writing the essay a challenge, that should not be a reason to give up. Some students find it challenging to prepare their assignments because of limited time, having a lot of other things to do, and poor writing skills. The best alternative to ensure you prepare the best character analysis papers is to seek expert advice and work with our professional writers at our online college homework help service.
We have knowledgeable and insightful writers with a lot of experience in writing unique character analysis essays. They have been doing this for years, providing the best custom essays that college students can use for top grades. This is your turn to get the best paper and stand out in your class.
Our custom online services are also affordable, and easy to access for all students. Visit our ordering page now to place your instructions for the essay or talk to customer support for help with all types of academic assignments.