Political science involves studying relationships between and within governments, societies, and people. It focuses on politics in the community, local, national, regional, and global levels. Before you can qualify to graduate with a degree in political science, you must complete many research papers and essays.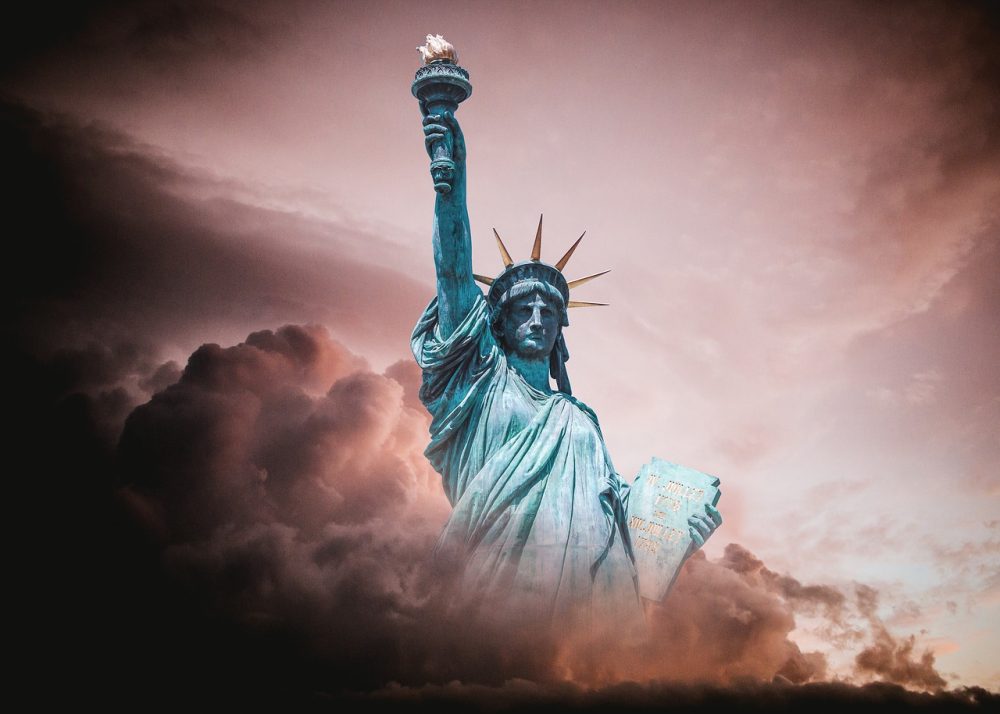 The first step when your professor issues an assignment is selecting a topic. However, many students find picking the right topics a serious challenge. But now you can get a sigh of relief because we have listed 70 best political science research topics for students. So, check them closely and pick the ideal one for your assignment.
A Quick Guide to Selecting the Best Political Science Topics for Your Research Paper
Before selecting a research paper for your research paper on political science, here are some useful tips to guide you.
Carefully follow the assignment prompt from your teacher. Although most teachers leave the questions open, there are others who recommend that you select topics from specific topics. So, make sure to understand and follow the prompts carefully.
Look for the political research topics that provide you with an opportunity to explore both sides of the arguments. This means that even if the topic is biased towards a particular line of thought, you will be able to bring out the counterarguments.
Go for political issues that you are personally interested in. This is crucial because you will not get bored midway. Indeed, you can use the selected political science research paper topics to build knowledge in your niche of interest.
Read other researches on political science to see the existing gaps in the area of interest. Indeed, most researchers always highlight areas that need further studies. The samples will also help you understand how to craft the best structure, including drawing the best political science research questions and thesis.
Now that you know how to select the topics, we will shift to the best politics topics to write about. You can select and use them as they are or tweak them bit to suit your preference.
Political Science Topics on Conflicts
These topics range from economic battles to election interests and interests of countries in varying resources. Think of things such as conflicting countries in the Middle East and then target identifying causes and effects of the problems.
The Afghanistan conflict.
Civil War: The causes and effects.
Analyzing the protest movements on social media.
Mexico and immigration problems.
Evaluating the legacy of war crimes in Iraq.
Children soldiers use in Asia and Africa.
Analyzing the causes and effects of apartheid in South Africa.
A closer look at the Syrian government oppression.
The main causes of rebellion in Central Africa Republic rebellion.
A closer look at North Korea: What are the main drivers of its confrontation approach?
The Iran oil conflict.
The post 9/11 conflict in leadership.
Collaboration tactics in Afghanistan.
Terrorism as a political instrument.
Comparative Politics Research Topics
Comparative politics mainly takes an empirical approach to analyzing issues and occurrences in domestic, national and international politics. Here are some great examples:
Comparing and contrasting the US and UK foreign policies.
Presidential vs parliamentary systems: Which is better?
Recruitment processes in the developing countries.
The US and Japan: What are the cultural pressures between them?
Taking a closer look at the Soviet Union ideology.
Sexual harassment: A comparative legal approach.
Analyzing the religious exercise in public schools.
The Allende Regime in Chile: A closer look at political activism.
Research Topics in International Relations Political Science
International relations politics focus on power balance at the international arena. Think of all the struggles involves, including the negotiations, conflicts, and associated controversies at the international level.
Analyzing the structure and roles of the International Monetary Fund.
Amnesty International: Analyzing the associated controversies.
The global poverty crisis.
Analyzing human rights activism in Uganda.
Analyzing the global security network.
Globalization and anti-globalization movements in the 21st century.
Religious establishments and public education.
Politics during war and peace time.
Global political dependencies.
A closer look at non-state actors in global politics.
The politics of implementing global treaties.
China-Taiwan-Hong Kong relations: What are the impacts on the global economy?
The Feminism approaches to global relations theories.
What are the implications of Brexit on EU politics?
The impacts of the US exiting the Paris Treaty on Climate Change.
Political Science Research Topics in Public Administration
Innovation in public administration and its effects.
Analyzing the environmental management compromises.
Federal emergence management agency evaluation.
The ethics of non-profit organizations.
The human rights act of 1998.
Gender bias psychology in custody battles.
Public safety statutes: Public interpretations.
Post-conflict justice inequalities.
The Mexico's political system.
Politics and religion: Is politics always rational?
Interesting Political Science Research Topics in Negotiation and Mediation
Although negotiation is used as a method of identifying suitable compromise, especially in the event of a dispute, mediation seeks to get solutions. Here are some top topics on the two subjects.
What are the best war time negotiation strategies?
Analyzing election agenda: A closer look at the US election of 2017.
Hostage situations and negotiations.
Analyzing the top five alternative dispute resolution methods.
Celebrity influence on elections.
Corporate globalization and media.
Squatter settlements after Apartheid in South Africa.
The debt crisis in developing countries.
Analyzing the evolution of affirmative action initiatives.
Analyzing the development of anti-slavery moments and federalism in the US.
Political Theories Research Topics
As with other scientific concepts, theorists take a central place in explaining different political concepts.
John Austin theory.
Aristotle's theory on Governance.
Classic theories by Edmund Burke.
Anarchism: Key figures in History.
A closer look at Jean Bodin work on Sovereignty.
Vladimir Lenin: Analyzing his Communist approach.
The history of politics: How was it created?
Populism: What is it? How does it work?
Totalitarian regimes: Similarities and differences.
Confederalism and unitary systems: How do they work?
Nationalism vs globalization.
Constructivism: A closer look at its pros and cons.
The Rational Choice theory.
Now that we have looked at the best topics, you need to get to the next step: writing your research paper. If you encounter any difficulty, be it lack of adequate writing skills or tight deadlines, do not hesitate to seek writing help from experts. You got a great title, so let the experts help you craft the best research paper.