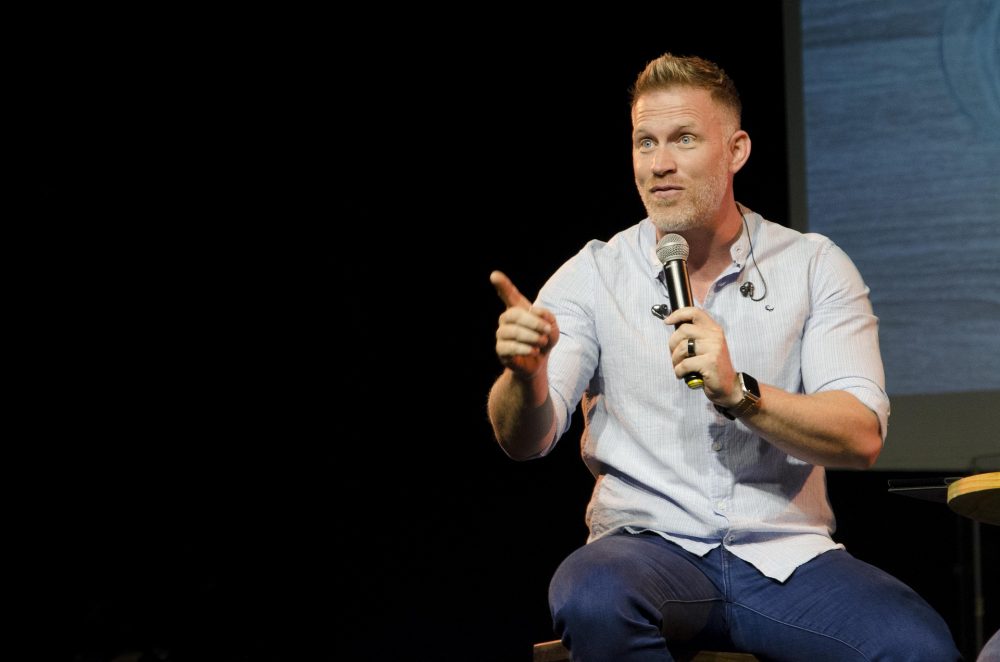 Does the very idea of speaking in public give you chills? Have you been thinking of good demonstrative speech ideas? Worry no longer! We're here to help you with topics ranging from demonstrative speech topics for college to general ideas for a demonstrative speech. Prepared by our best English experts, this guide will provide you with easy demonstrative speech ideas. Don't miss out on an opportunity to wow your audience with your unique demonstration speech ideas!
Demonstrative Speech Definition
A demonstration speech (or a demonstrative speech) aims at teaching something to an audience with an expert approach. Your audience assumes you have lots of knowledge about the demonstrative speech topic and are therefore ready to listen and learn. It could be any topic and demands your teaching from a wealth of knowledge. Therefore, if you have to give a demonstration speech, be sure you already have in-depth knowledge of the topic or will be able to gain a considerable amount of understanding after you research the topic.
How To Do A Demonstrative Speech
To do a demonstrative speech, the first thing you need is a unique idea and topic, which will depend mainly on the type of lecture you're required to give. Let's briefly consider this demonstration speech outline.
There are several ways to go about organizing a demonstrative speech outline, but many people still get it wrong at some point. However, you can never go wrong if you apply this demonstrative speech outline format below.
Start with the why of the speech
Briefly give a broad overview
Describe processes using a step-by-step approach
Discuss options or variations (optional)
Allow time for Q&A
Summary
Each of these six steps is described below.
Start with the why of the speech

Your goal in a demonstrative speech is to train the audience to perform a task or complete a process. It is, therefore, important that you whet the appetite of your audience and make them motivated to learn what you have to show them. From the outset, let them know how they will benefit from what you're about to share with them and why they should care. The benefits you mention should highlight some personal gain or advantages such as becoming more skillful, earning more money, simplifying life, becoming popular, and the list goes on.

There are numerous ways to get your audience excited about what you have to tell them, but usually, one of the best ways is to start with a story that paints a picture of how this knowledge will improve their lives and what they stand to lose without this knowledge.

Briefly give a broad overview

Presenting your audience with a brief overview helps them to have a general grasp of what you want to demonstrate. Someone should be able to read or hear this section and take something home at this point. This overview forms a kind of mental framework where they can fix the images you paint later in the speech and is a great place to demystify the subject at hand. For example, while some people may think it is difficult to fly a rocket, you may inform them that you're going to show them how to operate a rocket in 5 easy steps.

If you don't provide your audience with an outline, they may find it difficult to follow the steps later on. Always learn to deliver your demonstrative speech topics with visual aid – diagrams, etc., that simplifies the concept and that you can refer to during the demonstration. This is also a great place to show the list of prerequisites, assumptions, or materials needed.

Describe processes using a step-by-step approach

One of the best things about a demonstration speech is that you can easily go through the steps sequentially. It's best to keep these steps simple and easy to follow. The number of steps should also not be too numerous. For example, "25 easy steps to boil water" already sounds daunting even though it's just to boil water.

Explain why each step is necessary
Use simple, straightforward language
Show how to complete the steps

Discuss options or variations (optional)

After demonstrating from start to finish, you may provide some other variation or options to any of these steps if you still have some extra time. For example, if you're describing how to cook certain food, you can consider adding different flavors to use, other ingredients, steps that can change, how to make it more luxurious, etc.

Allow time for Q&A

The Q&A session is a relevant section that helps you to shed more light on areas that your audience is not clear about. You may choose to answer all questions at the end or allow for questions thought your demonstration depending on your topic and the forum.

Summary

Now, in a few sentences, give an overview of the entire process, recapping the benefits.
Demonstrative Speech Examples
Getting demonstrative speech samples are great ways to learn. Here's a great sample:
How to Learn Anything

Introduction: share how you knew you could learn anything and what effect it has on your life.

Thesis statement: Anyone can be a genius; they only have to figure out how.

Body: How long does it take to learn about something? How do you know you have learned a concept? Etc.

Conclusion: Reiterate that it's easy to learn anything and state the benefits.
Demonstrative Speech Topic Ideas
This section will provide you with lists of demonstration speech ideas and demonstration speech topics. These topics for demonstrative speech are divided into several categories.
Ready to find inspiration from these demonstrative speech topics? Read on!
Demonstration Speech Ideas With Food
Here are some demonstration speech ideas that center around food.
How to:
Make a perfect cup of tea/coffee
Use chopsticks perfectly
Smoke a fish
Make hot chocolates
Plan a royal party
Prepare and serve green tea correctly
Prepare butter chicken
Make Queen's Cake
Use seasonal vegetables
Use lentils, peas, and beans instead of meat
Set formal dinner tables
Select the best bottle of wine for dinner
Plan vegetarian meals
Make chocolate ice cream
Tenderize meat
Plan eight-course meals
Stuff a turkey/chicken
Make African dishes
Make deviled eggs
Make honey
Demonstrative Speech Topics For College Students
How to:
Ace a test
Effectively manage your time
Organize the perfect study space
Find cheap textbooks
Make professors like you
Choose friends
Make money while in college
Create a perfect schedule
Find free online courses
Speed read
Deliver a captivating persuasive speech
Get perfect scores on standardized tests
Write an argumentative essay
Write a descriptive essay
Select a college major
Become famous in freshman year
Get on the college Football team
Find a good dorm mate
Think fast
Write a compelling research paper
Demonstrative Speech Topics With Visual Aid
How to:
Create a home-made flytrap
Trim garden flowers
Put on the perfect makeup
Do a graffiti
Pick locks like a pro
Edit a video for YouTube
Detect a lie
Make colored candles
Ride unicycles
Do perfect card tricks
Do magic tricks
Decorate cakes
Make paper mache
Make chicken feeders
Make music from the guitar
Do beautiful braids
Build a paper airplane
Make clay charms
Put people under hypnosis
Make envelopes
General Demonstrative Speech Ideas
How to:
Do nothing for a living
Work from home
Hire the right people
Book a plane ticket
Change a baby's diaper
Train for Abs
Do cardio training
Choose the right diet
Conquer procrastination
Be yourself
Create time for your loved ones
Live a fulfilled life
Adapt to climate change
Choose a religion
Face doubt
Give your skin an even ton
Choose a perfect career
Knot a tie
Whistle
Fix a flat tire
Make a Halloween mask
Dress like a queen
Make a cocktail
Taste wine
Organize surprise parties
Print digital photos
Eat oysters
Read music notes
Clean golf clubs
Build a shed
Prevent injury
Stop thinking
Speak Chinese
Become a Hollywood actress
Write film scripts
Learn horse riding
Lower blood pressure
Tie-dye
Burn belly fat
Build Telescopes
So here we are! One-hundred demonstration speech ideas just for you! Don't forget to be maintain eye contact and remain confident while delivery your speech. We also advise you to take a look at our communication topics. Best of luck!