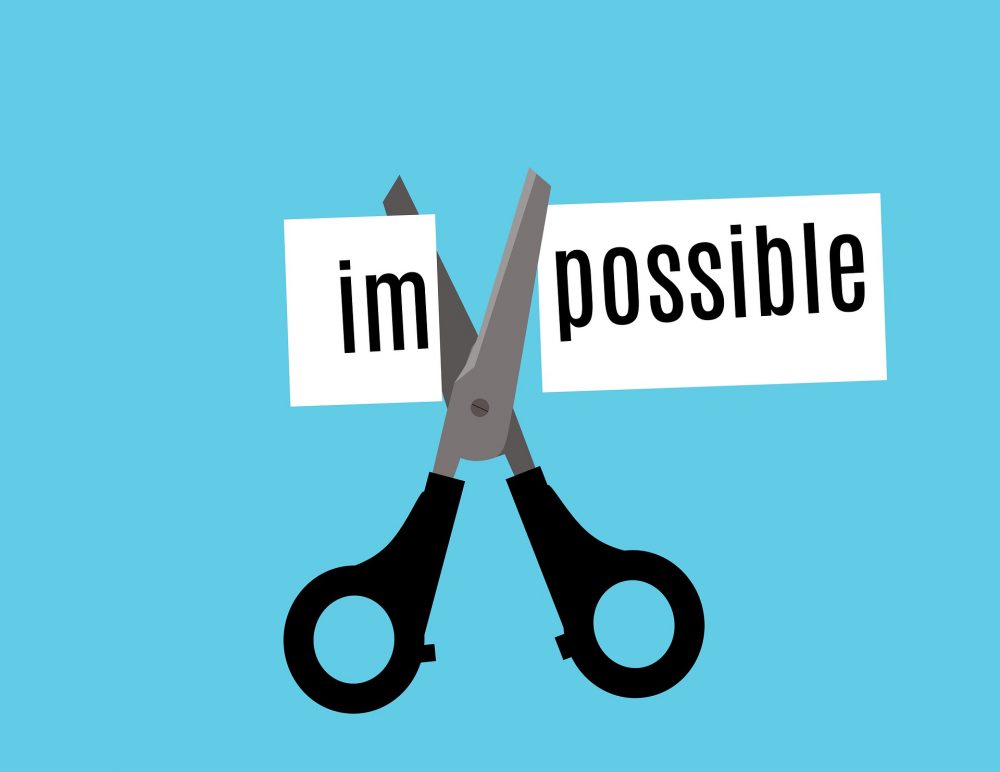 Words are powerful. They can bring a person down or lift them. Words can tear a person apart or heal a heartbroken individual. That's why many people love writing about motivational speech topics. When disappointed, let down, or depressed, a person may want to hear something motivating. They need somebody to convince them that they can move on with life.
Some people feel stuck in their horrible, current situations and even see no reason to continue living. That's why motivating words come in handy. When packaged properly, a motivational speech can change how a person perceives the world. And this speech can come from anybody, whether a friend, a teacher, a parent or a famous person. While some people naturally have a way to come up with motivation topics, others struggle to use words to comfort others. They don't know what to say when others need comforting.
Why Write about Motivational Speech Topics?
Motivational topics inspire people and change their lives for the better. A motivational speaker can strengthen a person and give them the energy they need to continue living. They can motivate a person to live their desired life. When written properly, a motivational speech can make a person free strong to change their life.
People appreciate motivational speeches because they boost their productivity. These speeches can inspire a person to try harder even when things don't seem to go as expected.
But, composing a motivational speech is not easy. It requires careful selection of a topic and using the right words. If struggling to decide on what to write about, here are motivational speech topic ideas from those who know where to get motivation to do homework.
Interesting Motivational Topics for Youth
Perhaps, you want to write a motivational speech that targets the youth. In that case, choose any of these motivational speech topics for youths.
Success as a journey with a thousand miles
What do you want to do with your entire life?
Youth as the ambassadors of responsible use of the social media
How you can lose yourself trying to be somebody else
Never stop until you're proud of yourself
What motivates your current lifestyle?
Achieving life goals- What motivates you?
How youths can lead the country to jubilation
The best motivators in life
How youths can improve their self-esteem
What motivates you to keep learning?
The motivation for a business or a job
How to get the best from a poor life
How to lead a healthy life as a youth
How to think positively during your youth
How to control your tongue as a youth
Discipline techniques for the youth
How to communicate effectively as a youth
Youth in leadership
How youths can break bad habits
A life filled with fun is better than the life of a workaholic
How to measure happiness in life
What you do now might seem insignificant, but you must do it anyway
This is a list of brilliant motivational speech topics for youth. However, you need to research any of these topics and select the right words to use when conveying your message. That way, your audience will find your speech interesting and worth listening to from the beginning to the end.
Motivational Speech Topics for Students
Maybe you want to compose a speech for students. The life of a student can be difficult sometimes. Some learners may not be sure about what they want to do with life. Others may feel like they are not doing their best during academic life. Here are some of the interesting motivational speech topics for college students that you can write about when you want to inspire learners.
Why a phone is not necessary for school
How to complete your assignment in no time
How to succeed in your college courses
Why a student's time is precious
Why smart working produces amazing results
How to be positive towards your mathematics teachers
Why you should befriend your classmates
Motivating yourself to complete school assignments
How to succeed in the sciences
Why failing in your exams should seem like the end of your life
Stress management tips for college students
How students can deal with insomnia
The importance of students leadership
Body image and self-esteem among students
New career and professional trends
How to deal with bullying in school
How to juggle school and home life
How to excel in college
The importance of choosing the right friends in school
How to set academic goals
Pick any of these motivational speaking topics if you intend to address students.
Motivational Speeches Topics about Success
Maybe you want to inspire people to excel in life. Success is not easy to achieve, especially when you don't have motivation. Here is a list of motivational speech topics to consider when you want to inspire your audience to be successful.
How to measure your success in life
The importance of failing before succeeding
Winning versus succeeding- What to aim for
Success as a life journey
The importance of perspective to success
Why taking the second position is a beautiful thing
Why people succeed even when they lose
How success can look like a failure
Stories of billionaires that failed before succeeding
How the people around you can inspire you to succeed
How self-esteem can inspire your success
Why you should be confident if you want to succeed in life
How poverty can motivate a person to succeed in life
Why you should avoid negative people if you want to succeed in life
Admit and learn from mistakes to succeed in life
Succeeding during adversities
The story of Mahatma Gandhi
How billionaire Jack Ma became successful
How single mothers raise children alone
The life of Martin Luther King- How to overcome failures
How philosophers contribute to the education
The top 5 leaders the world should emulate
People that rose from nothing to something
Barack Obama's achievements- what we can learn from his life
These are great motivational speakers' topics to consider when you want to inspire people to overcome life challenges and excel. Nevertheless, you should research your topic carefully to come up with an interesting speech.
Business Topics for Motivational Speeches
Perhaps, you want to write a topic that you can read for business people. You could also want to address people that want to venture into business. In that case, here is a list of good motivational speech topics to consider.
Beginning small when starting a business
How to master the recovery tricks in business
How to start a small shop
Saving money to start a business- Helpful tips
Insightful business ideas that will help you get started
How to be resilience when running a business
Important partnership skills in business
Surviving in business during hard economic times
The importance of business teamwork
How to overcome business challenges during a pandemic
The secrets of a successful entrepreneur
How to achieve sales goals in business
How to create a conducive workplace in business
How to excel in business decision-making
Dealing with difficult people when running a business
Why customer feedback matters in business
These are great motivational meeting topics for anybody that wants to inspire business people or individuals that wants to become entrepreneurs. But again, you should research your topic and choose your words carefully.
Funny Motivational Speech Topics
A funny motivational speech requires a combination of knowledge, humor, and inspiration. Ideally, you should make the audience laugh and feel inspired. Here are humorous motivational speeches topics to consider if you want to come up with a funny but motivational speech.
Solving problems during a flight
The mistakes winners learned to overcome
Making a balloon animal
Things you can do when stuck in traffic
Funny songs to sing when stressed
How to believe in yourself
Angeles live among us but we don't recognize them
How to work together for both profit and fun
Go left when nothing seems to go right
Why men don't love skinny jeans
Ghosts are fake or real
Always reap what you sow
What you give is what you get
What colors mean in different cultures
Why now is the future
Funny songs to sing in school
Funny ways to lose weight
Most people will find these topics funny. However, each of them requires extensive research and proper packaging using the right words.
Motivational Persuasive Speech Topics
If you want to be motivational and persuasive in your speech, you need to select ideas that help you to do so at the same time. Here are great topics to consider when writing a motivational, persuasive speech.
How to deal with contemporary life's challenges
Don't wear boring clothes in this short life
There's nothing like first sight love
Laugh when your teeth are still intact
Drink diet coke to lose weight
Humans have lost their real-life to social media
Not answering is the best answer in some cases
How the internet is killing communication
Marry a person that makes you feel the way you do when about to be served your favorite meal at a restaurant
Humans should celebrate cultural differences
Adopting a good personality is a skill
Innovations that make humans lazier
Workplace friendships- Are they appropriate?
Write about any of these topics if you wish to be persuasive and still motivational. Nevertheless, find ways to package your message properly to be both inspiring and convincing.
Additional Topics for a Motivational Speech
Maybe none of the topics listed above looks ideal for your speech. In that case, consider these prompts for your speech.
Heroic acts proving the existence of humanity in the contemporary society
The importance of early morning meditation
Developing communication skills and eliminating stage fright
Proposing to your fiancé- The right way to do it
Dealing with depression, stigmatization, and trauma
How to unleash your full potential
Tips for selecting a rewarding and stunning career
How to turn goals and dreams into realities
The importance of healthy life in attaining more goals
How to adopt a healthy diet
Select any of these topics suggested by MyHomeworkDone and then compose your speech after extensive and careful research. Also, rehearse your speech before the presentation creatively while thinking about your audience.