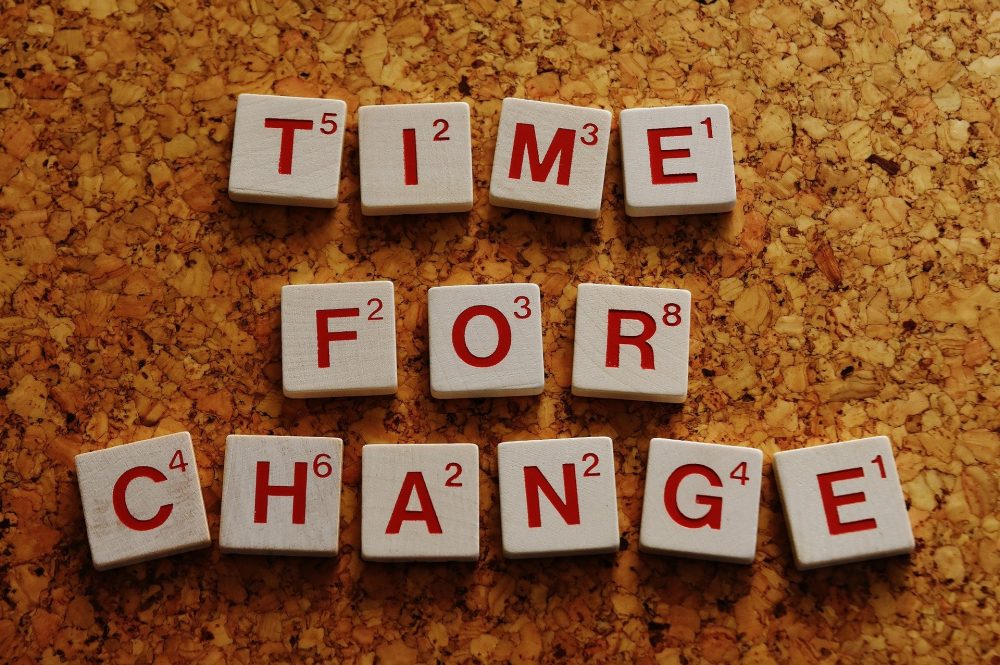 If you are reading this article, you are most definitely looking for words to use instead of said. As you probably know, a good writer has a very good grasp of the English language and knows all the intricacies of the English grammar. However, did you know that you also need to have a rich vocabulary to write well? Your professors will really appreciate your writing and give you bonus points if you manage to avoid overused words. And what better way to do this than by getting rid of all those "said" in your essays?
Interested in Learning Some Words to Use Instead of Said?
You know there are lots of other words for said, right? However, there are times when you simply cannot decide which one to use. Students often don't have much time to spend searching for words. And you definitely can't spend an hour looking for other words to use instead of said when you need to finish 3 essays in 2 days. This is why you will love our list of words to use instead of said. We have asked out seasoned writers to put together a list of the best words that can replace it. But before we get to the list (which is 100% free, by the way), let's explain why you need to learn some words that replace said.
Why Use Other Words for Said?
The main reason why you should find some replacement words for said is the fact that using "said" too many times in an essay can lead to a penalty. Let's face it: it gets boring to see this word everywhere. In addition, the word "said" is often used to mark a dialogue, which is often quoted. Do you want all the dialogue in your writing to look the same? Probably not. Here are some other reasons why you need some excellent alternative words for said:
Your professor wants to see that you have a rich vocabulary. Using "said" too many times just shows that you are unable to find any other fitting words.
There are words that are much more powerful than "said." These words will emphasize certain dialogues and will even allow you to describe specific emotions to your readers.
Our other words for said list contains many items that can get you some bonus points. Remember that your essay should be 100% original and very interesting. Basically, it should stand out from all the others. These words will help you do just that.
What Are Dialogue Tags?
You need some other words than said, we know. However, just picking up a list of words for said and using them indiscriminately won't help you become a better writer. Why? Because you need to be able to use words other than said as dialogue tags. And you need to know which words work best for certain dialogues. These magic different words for said are the dialogue tags.
A dialogue tag is used to identify dialogue, obviously. Said is a dialogue tag in most cases. For example: "I really like what you've done with your hair," Josh said. Other words instead of said can indicate certain things, such as tone, volume or even emotion. Here is a great example, using the sentence above: "I really like what you've done with your hair," complimented Josh. Yes, "complimented" can replace "said" and be used as an expression of admiration. The dialogue looks a lot better now, doesn't it?
The List of Words That Can Replace Said
Without further ado, let's introduce the definitive list of 100 words to use instead of said. And remember, you need to be careful where you use some of these words. While many of them work almost anywhere, some words work only in very specific circumstances.
Words That Rhyme With Said
If you are looking for some words to use instead of said, you may be interested in choosing some that rhyme with it. Or you may be writing a poem and need some ideas. Here are some of the best words that rhyme with said:
ahead
behead
underbred
stead
embed
bestead
purebred
bred
unthread
dread
bled
wed
sled
thoroughbred
dead
med
widespread
shred
led
fed
Other Words for Said by Emotion
So, what words can you say instead of said? You can play on emotions and use some words that relay a certain emotion to your readers. Here are some of the best such words you can use in your essays or any other writing projects:
Answering
Added
Concurred
Remarked
Replied
Explained
Persuading
Advised
Encouraged
Begged
Stressed
Assured
Expressing Happiness
Beamed
Exulted
Giggled
Complimented
Cheered
Expressing Sadness
Cried
Wept
Sobbed
Lamented
Bewailed
Other Words for Said in an Essay
Are you looking for words to say other than said and need some of the best ideas? No problem! We have a list of words that work almost anywhere. Just make sure you use them in the proper context:
Reassured
Retorted
Explained
Responded
Attested
Thought
Stressed
Divulged
Dictated
Sanctioned
Agreed
Lectured
Replied
Disrupted
Foretold
Announced
Fumed
Began
Opined
Stormed
Acquiesced
Argued
Proclaimed
Estimated
Refuted
Better Words Than Said
OK, so what are better words for said? There are many words besides said that you can use in your writing. However, no all of them are pleasant or easy to use. Here are some words that are better than said and that work almost anywhere:
Remarked
Blurted
Responded
Leered
Gasped
Answered
Divulged
Defended
Implored
Let slip
Certified
Searched
Wondered
Emphasized
Held
Spilled
Gawked
Exclaimed
Scrutinized
Exhorted
More Words to Replace Said
If you need even more words for said, you're at the right place. We have many more words that can replace said right here. Check out the list below and pick some of the best ideas to use in your essays or other projects:
jibed
comforted
corrected
announced
puzzled
chimed in
sobbed
spat
replied
retorted
pronounced
theorized
quizzed
whined
sighed
grumbled
dared
opined
confirmed
drawled
Do You Need Some Help?
We realize that our list of words for said is limited to just 100 examples. As you probably realize, there are hundreds of other words that can be used. The truth is that you won't find a list that has all the words that can replace "said" in writing or in speech. However, if you are struggling with your essay and need some quick help finding words to replace said, you can get some assistance from our professional ENL writers. They've written and edited hundreds of essays and research papers, and they are all expert English writers. They'll help you with some words to say instead of said in no time and can even take a look at your paper and suggest some edits that will greatly improve your chances of getting an A+.
Finally, you realize that there are thousands of words like said that can be used to replace this word. What you need to keep in mind is that each word has a specific meaning. Some words can express emotions, which are extremely powerful when used correctly. Our 100 words for said are some of the best you can use in almost any circumstance. But if you need more words to use instead of said, or if you just need some help with that difficult essay, an experienced English writer is definitely your best choice.