Homework is an additional exercise that kids, students and parents mostly despise. Many students feel exhausted combing through research to create quality homework for their fiery teachers and professors, an assessment which is also considered time wasting.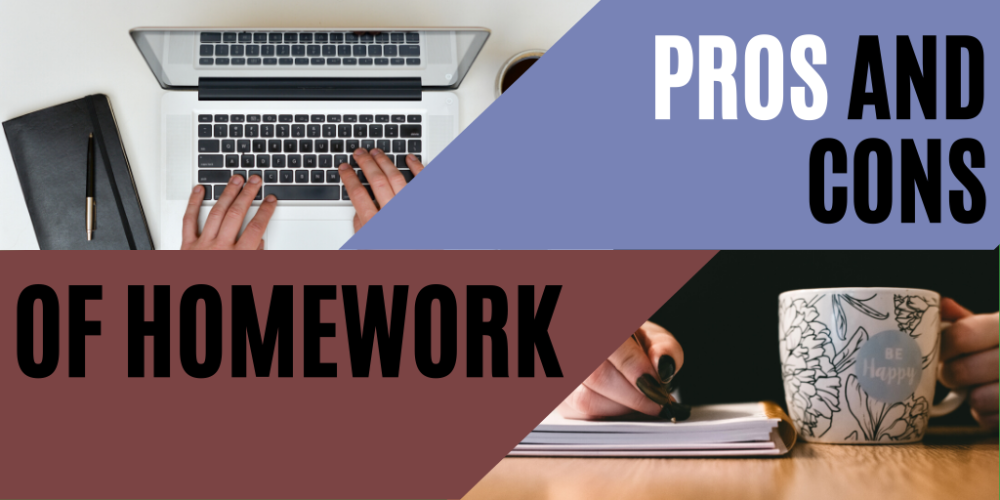 Some students have developed a terrible sleeping pattern because they are primarily engaged with homework even after school. This is why many ask why should students be assigned homework after all the drills they go through in classes.
In this content, you'll understand the history of homework, how it became a force in society, should students have homework — pros and cons, and after examining the pros and cons, the 5 reasons why homework is bad for you will also be discussed.
What is The History of Homework for Students?
Homework was first used back in ancient Rome where an oratory teacher, Pliny the Younger, told his students to practice the art of public speaking in their homes. He'd intended to train them, improve their confidence, and how fluent they are with words.
This is a practical way of learning and many experts believe that it is not homework since the students only had to equip their skills, not write difficult essays. However, it marked the beginning.
The modern father of homework is the German educational reformer and politician, Horace Mann. Public education was compulsory through the Volksschulen or "People's Schools" and attendees had mandatory assignments. Today, many people believe that homework was used as a power play over the citizens, which is why some consider it one of the reasons we should not have homework.
Experts on Time.com, note that over 60% of students complain of mental health exhaustion. Few of them seek counseling, and some are in denial of their anxiety, clinical depression, and extreme fear.
Why Homework Became Widespread in Colleges and Universities
Expert researchers at Happy Teens Club of Hong Kong Christian Services and many other United States institutions reveal that over 70% of students don't like homework. How then did homework become widespread? Here is the timeline.
The 1900s Anti-Homework Sentiment and Bans: This movement against homework stated that it affects students. There were publications in influential magazines, just like today, detailing how homework was excessive and abusive to students' health as they should not take more than 10 minutes.
Homework was Considered Child Labor in the 1930s: The American Child Health Association pinned homework as child labor and it was frowned at because it hampered social relationships with family.
The Progressive Era: 20th century marks different reforms in American education as educators discovered ways to ensure students learn and study. They asked students to write essays like "Who I Want to be When I Grow Older" to charge them to think beyond the present.
The Cold War and Post-Cold War: This period from 1945 till date made students go through rigorous homework. The American government believes that education is a sure way to protect its people and its future against the rising popularity of communism and Russia. The competition remains fierce to date as the US department of education emphasized homework.
Homework in Schools — Pros and Cons
What are the reasons why we shouldn't have homework, and why should we have it? Experts have shown that homework is a great learning avenue for students. Others have demonstrated severe consequences of homework based on what the students have.
There are pros and cons to almost everything in the world, as you know. The pros of homework may outweigh the cons about homework. Under this subheading, homework pros and cons and a conclusion will be drawn from different analogies for and against homework from researchers.
Why Kids Should Not Have Homework
Kids are young in mind and are supposed to have a lot of fun time. However, they are given many assignments and it affects them. Cons about homework for kids include:
It Doesn't Seem to Help
The Review of Educational Research published an article questioning the academic gains of homework for elementary school and, by extension, high schools. The result was that "homework had no association with achievement gains". According to the National Assessment of Educational Progress (NAEP), some students who had about 30 minutes of homework at night performed better than those who had 45 minutes of homework.
Pressure on Elementary School Kids to Work Like Adults
Some kids are given questions their parents or guardian need to solve for them. Many researchers discovered that half of the student populace goes through at least three hours of homework every night. To stay awake, they get high on drugs and marijuana which makes them emotionally and physically exhausted. Some of these high school students still fail, making them prone to depression. Researchers at the New York University College of Nursing believe that students are messed up through school, extracurricular activities, little sleep, and more homework.
Stress
For kids, the Journal of Experimental Education believe that assignments can be counterproductive. Interviewing over 4,300 students in 10 of the leading Californian high schools, the journal reveals that more than 70% of students complain about stress with homework but they feel obligated to continue.
Why Students Should Not Have Homework
For college and university students, is homework also necessary? Are there reasons why students should have homework or not?
Homework Takes Way Leisure Time
For students who work and study, homework takes most of the time. This makes it challenging to work and study, leading to a dependence on school loans. Students also have little or no time for hobbies or the development of their skills.
It is Ineffective
Many believe that homework is ineffective as students may not have learned anything on an assignment. Some lecturers award homework on things already discussed in class and the method of assigning homework doesn't improve the students' critical thinking abilities, nor help them become better.
Overwhelming Homework is Dangerous
Researchers have made an interesting submission into homework lately. From a survey of Californian students, 59% believe that they are overwhelmed with homework as they have limited time to enjoy themselves. They spend more hours with academic activities than other things. All these even lead to excessive cheating as seen 90% of Middle School and 43% of college students.
Pros of Homework for Kids and Students
Things with cons also have pros, and some of the pros of homework are:
Discipline Through Practice
Students discipline themselves by continuously doing the things they are taught or things that are complicated in their academic work. Students get to polish their goals according to their interests, which makes them disciplined and thoroughly guided through their practical coursework.
To Manage Time
Homework also helps the student understand the essence of time. They organize their day and night, prioritizing what matters to achieve academic excellence. No student wants to fail, which is why scheduling homework time helps maintain good studying habits.
Helps Them Learn More
For students with course materials that they can handle, the period for homework helps them discover more than they've been taught in classes. They get to grasp their course materials more and perhaps, teach others.
5 Reasons Why Homework is Bad For You
After all that has been written, why could homework be bad for students? Here are five more reasons.
It is a burden because it deprives you of doing other activities you love, especially learning a skill.
It can be counterproductive if your classroom performance has not improved.
It is a full-time job, meaning that you may not get to work and study effectively.
Overwhelming homework means you have little or no time to pay attention to yourself. You're, therefore, mentally, physically, and emotionally, drained.
You miss out on family gatherings as you will mostly spend your weekends on school projects.
How To Go About Doing Your Homework Effectively?
While homework is difficult, you can do well by understanding your task, starting as soon as possible, focusing on it, attempting the most challenging task first, and taking breaks when you should. Here are some ways to ace your homework. These are examined briefly:
Understanding the Homework
This is where you assess what is required in the homework. There is often a brief for college and university students when homework is assigned. This brief provides relevant details in the assignment, and understanding this will make understanding and writing your homework easier.
Start as Soon as Possible
Don't procrastinate on your homework. If you do so, you'll pile them up until you're no longer able to do any of them. This will ultimately affect your dedication to work and academic activities.
Focus
You need to find a quiet place to focus on your homework. Focus helps in articulating better, gathering your thoughts efficiently, and creating brilliant essays as your teachers and professors want.
Attempt the Hardest Homework First
You can start with the most complex homework before writing. This is because your brain will not feel drained and incapable of digesting tricky tasks after completing simpler ones.
Take Breaks
To avoid exhaustion, devote time for breaks. Stay away from books. You can walk around the block listening to music or see YouTube or TikTok videos just for relaxation and entertainment.
Get Homework Help Today
Now that you know the 5 reasons why homework is bad for you, as well as reasons why we shouldn't have homework, it's unfortunate that you'll still have to do some homework. What should be done about this? Nothing.
However, as a student, you can do something. Hundreds of knowledgeable writers online can create great copies of your homework. These writers will create unique and accurate essays to beat the best papers yet in your class or school. So you can now pay for homework and not have to do it yourself.
We are a team of homework writers available online. You can hire our experts for your custom assignment. Our writers are reliable as they have helped thousands of students over the years. They are also knowledgeable and they will easily create the best work every time.