Homework. This is a term that sends shivers down the spines of learners. So, should students have homework? From book reports to literature assignments, the quantity and type of homework that students should receive have been debated for centuries.
Early in the 20th century, progressive education theorists fueled the homework debate by highlighting its negative implications, especially on kids' mental and physical health. California banned homework for all kids below 15 years. However, pro homework public opinion carried the day resulting in widespread adoption. But there was no conclusion on "should students have homework pros and cons" debate. This is why it rages on to date.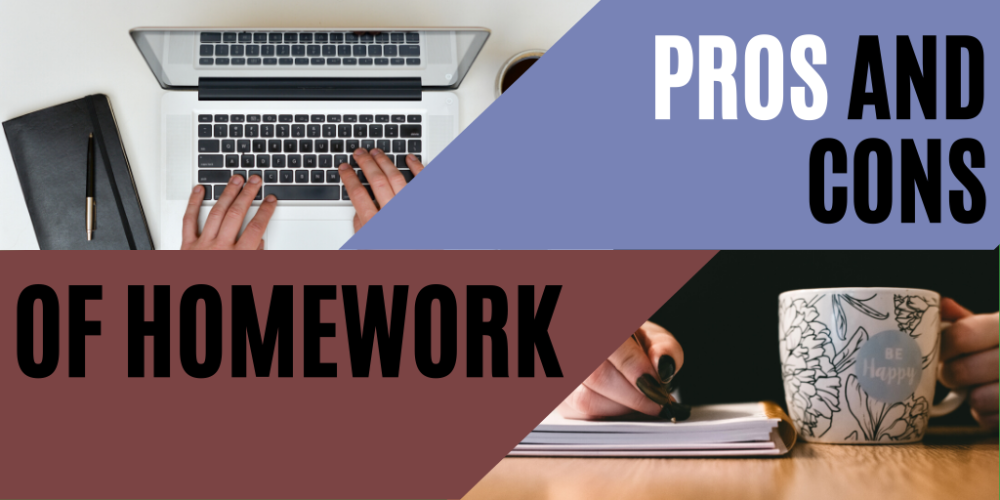 Schools prefer giving kids some work to do at home because it helps them cultivate the skills of learning on their own. But more students have the feeling that homework is getting on the way of having a great time at home. The truth is that there are both pros and cons of homework that we should know before making the final decision. So we have prepared a comprehensive argument on both sides: reasons for homework and reasons for no homework.
Why Students Should Have Homework
As the homework debate heats up, we have some reasons why it is not a bad thing, after all. Let us go through them to help you appreciate why you should do homework. Here are the homework pros:
Homework assists teachers and students to collaborate
When assignments are issued and completed at home, the teacher and kid can discuss the results so that the problems encountered along the way are addressed. Indeed, schools that provide homework to kids have a better way of communication.
Homework is an avenue to get parents involved more in kids education
Should kids have homework? Some parents will answer in the affirmative because homework allows them to get more involved. Most parents want to see how their kids are progressing. Indeed, parents went through the same stage and could come in handy to help kids address different learning problems.
Homework is a perfect way to get kids to practice more
While it is true that kids take a lot of time reading when in class, the same knowledge can easily slip away if there is no practice. Therefore, when a teacher asks kids to solve more problems at home, it is an effective way of reinforcing the skills acquired in class.
Why Kids Should Not Have Homework
If you ask most students about their views on homework, they will give you dozens of reasons, "why we shouldn't have homework." Here we are going to look at the top three cons of homework.
When kids are assigned loads of homework to do after spending hours of learning in class, it could result in serious health problems. Most of them end up getting stressed, which, in return, becomes a physical and health risk to them. Some researchers argue that kids can learn more without homework when away from school.
Homework denies kids the opportunity to socialize
At an early stage in life, kids need to socialize to be able to develop good communication skills. But when their trainers give them a lot of homework, they are left with no time to mingle with peers, discover, and learn about immediate environments. This was one of the reasons why progressive education theorists in the early 1900 recommended banning homework for kids.
When a trainer issues assignment, one interesting question that always lingers is, "do kids do the homework on their own?" In many cases, students are helped to complete the tasks by their guardians. Therefore, homework is a lie, according to opponents.
One Bitter Reality About Homework
When you look at the homework pros and cons, there is no doubt that both proponents and opponents have serious concerns. But hold on, a new viewpoint is emerging. Instead of looking at the pros and cons of homework alone, why not consider the quality and quantity of homework? Because there are very useful points about homework, the focus should be on reducing the negatives.
For example, a teacher can consider giving assignments that help the kid to move out and interact with the environment. For example, "can you identify three items in your home compound, name them, and identify their colors."
From a closer look at the pros and cons of homework, one bitter reality that you need to live with is that homework, especially at the college level, is going nowhere. Therefore, you better be prepared to handle dozens of assignments in mathematics, biology, and literature after getting into college. So is there something you can do about it? The answer is yes. See the best option in the next section.
Nip the Homework Stress in the Bud
If you are a college student, do not be surprised when every teacher leaves you with an assignment. And that is not all: you need to complete it within the set deadline, and the marks will count towards the final grade. It can be stressful. Therefore, you better not even worry about the homework pros and cons, but how to complete the assignments well. In addition to complex assignments, tight deadlines, lack of ample resources, and other engagements could add up to the stress of assignments.
The best way to shelve off the stress of homework is seeking writing assistance. Writing help for college students is offered by experts who know how to write winning essays, coursework, and other types of assignments. Even when you have complex concepts, the writing experts understand what it is and will guarantee you top marks.