No one is ever sure when it comes to finding the most exciting nursing capstone project ideas. Unlike the thesis that offers practical theories, capstone papers break down a problem with facts to back it up.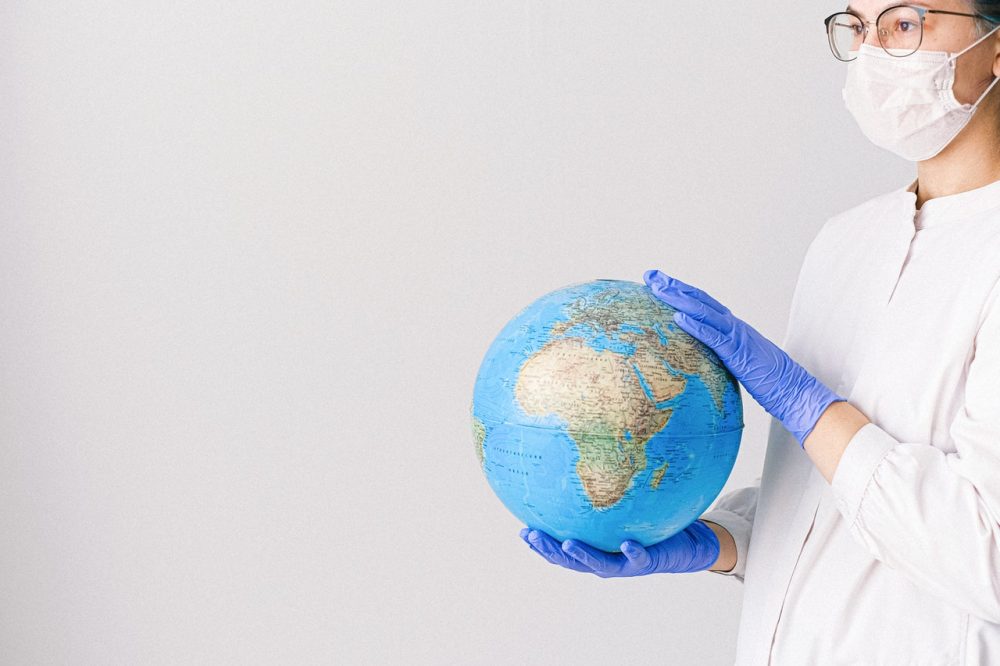 Every college student wishes for a unique, relatively easy to tackle topic with lots of supporting facts and will primarily thrill the professors or earn them the best grades. On the bright side, your quest for nursing capstone project ideas BSN ends here.
We have compiled a list of forty plus creative nursing projects ideas to earn you top scores in your capstone paper. Additionally, we will guide you along the way with valuable tips and insights to ensure you pick the perfect topic. Of course, our handpicked nursing capstone topics are exceptional and widely researched to give you an easy time. The capstone nursing ideas have been grouped according to different specialty areas in the profession. You can check them out below:
Nursing Informatics Capstone Project Ideas
Adoption of e-learning in healthcare management
Developing and Improving the safety and security of patients through comprehensive data research
Investigating methods for storing and keeping nursing informatics data
What should be the top priority for informatics investment in the future?
How to utilize modern-day systems for reliable nursing information
A study of the advantages and disadvantages of the current health records system
What is the current situation of nursing informatics in developing countries?
Reviewing the impact of nursing informatics on the quality of nursing services
Nursing Practicum Project Ideas
Dealing appropriately with foreign patients
Data collection ethics in primary healthcare
Stress management practices for nurses on a night shift
How to apply the Nurse Bedside Shift Report
How experience and education impact medication mistakes for Registered nurses
Consequences of intentional sabotage and bullying for nurses at the workplace
Analysis of nursing behavior towards HIV and Aids patients
Capstone Nursing Project Ideas on the Elderly
Psychiatric care and mental health issues in adults
Productive programs for obesity and weight management among seniors
A case study of joint disorders in the elderly population
Interventions for managing socially impaired behavior among adult patients with dementia
Utilizing technology to boost the safety of patients in nursing homes
Nursing Leadership Project Ideas
The role of charismatic leadership among nurse leaders
A comprehensive study of the problems facing modern nurse leaders
How effectively do nurse leaders use organizational tactics to motivate healthcare personnel today?
Evaluation of leadership qualities the deliver excellence in a nursing setting
Comparison between the productivity of nurse leaders in public and private hospitals
Emergency room conflict and the role of nurse leaders in resolving it
Effective strategies charge nurses can implement in addressing stress and burnout among nurses
Emergency Room Capstone Project Ideas For Nursing
The correlation between caring behavior and emotional intelligence for nurses in Emergency Rooms
Analyzing the link between compassion fatigue and exercise among medical surgery nurses
How to enhance safety in operating rooms
Ways to boost patient flow in an urgent care facility
Strategies to curb distress among isolated marrow and blood transplant patients post-transplantation
Dealing with the aftermath of a cancer surgery
Patient Falls BSN Nursing Capstone Project Ideas
Are honey-based products effective in wound care
Defining different methods to manage and process wounds
Strategies to curb patient falls in a home setting
Implementing technology in the prevention of falls among elderly patients
Fall risk assessment among psychiatric patients
Capstone Nursing Project Ideas on Mental Health
The link between mental health issues and homelessness
Detrimental effects of sexual assault on children
Impacts of domestic violence on children
The relationship between mental health and museum, heritage or art
Evaluating readiness for psychological rehabilitation
Investigating how autonomous decision making is affected by mental illness
Putting postnasal depression into perspective
Is it possible to manage dementia patients with non-pharmacological methods
Capstone Nursing Project Ideas on Women's Health
Defining the impact of diabetes during pregnancy
Unraveling the relationship between HPV and cancer of the cervix
Understanding the prevalence of fibroids and uterine cancer in women
How does breastfeeding impact immune levels in children
With the suggested senior project topics on nursing above, we hope to have simplifies the puzzle for you. Finding an appropriate topic should be a piece of cake. It is advisable to go for a topic you are passionate about and have already been researched widely for a wide range of ideas. Likewise, please stay away from topics that seem straightforward they might seem too easy for the professor putting you in a tight spot.
Remember, you can do it on your own, referring to nursing news articles, clinical rounds, peer-reviewed nursing journals, or getting quality writing help from an expert even on a cheap budget from websites that offer writing services. The sites give you good nursing capstone projects examples you can use to confirm their quality. Be sure to give them a try if the capstone paper turns out to be a little overwhelming.