If you are a student from a less well-off family, you know perfectly well how difficult life can get. The truth is that most students need to work to keep themselves in school. The tuition fees and the cost of living is so high in some areas and some schools that students have no other choice than to work. This is why we are writing this blog post for the students who are trying to figure out how to work and study at the same time. We will discuss the importance of work and study, talk about full time jobs, and then show you a couple of ideas on how to combine work and education. Working and studying at the same time is not an easy feat. However, it can be done. After all, there are thousands of students who are successfully doing it.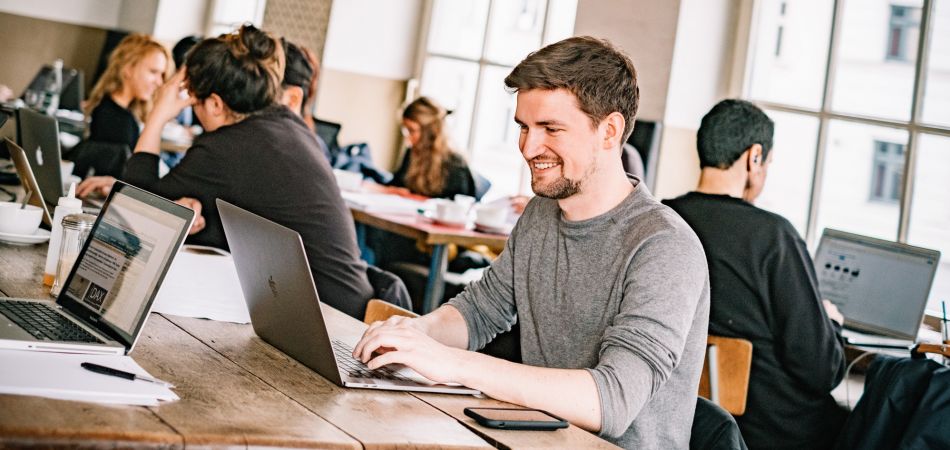 The Importance of Learning How to Work and Study
As we said earlier, there are times when students simply have no other option than to work during college. And of course, they are searching for the best ideas about how to work and study at the same time. Because it is not easy. Learning how to combine work and education takes a bit of time and effort. However, once you learn how to manage your time effectively, you will be able to work and finish your school at the same time. Many people are against a full time job vs education. However, they don't understand that some students simply don't have a choice. If you don't work, you will not be able to keep yourself in school. You won't be able to pay your tuition and you won't be able to pay for your other, daily expenses.
Full Time Job vs Education: The Debate
Many people are against working while attending schools. Yes, it is very difficult to learn while working. However, there are so many students who manage to do it. When discussing full time job vs education, it is important to understand that not every student receives enough money from home. There are so many reasons why students choose to work while attending school that it would be pointless to reiterate them all. What is more important is how to work and study while being great at both. Because you don't want to lose your job. You also don't want to drop out of school. So you need to know how to balance the two perfectly. Keep in mind that even though it would be a lot easier if you would take a part-time job, we can assure you that you can succeed even with a full-time job.
So, Is It Possible to Work and Study?
Is it possible to work and study? The simple answer is "Yes." The more complicated answer is that it all depends on your ability to organize your time and to become more efficient. You need to split your time between your college work and your job. This means that you must be very quick to learn as much as possible. If possible, attend classes. If not, ask your peers to share their notes with you. You won't have enough time to learn everything at the end of the semester for the exams, so it's a lot better to learn as much as you can in your spare time. If you work in college, you need to learn daily and in the weekend. Yes, it's difficult. However, all you need is dedication, focus and time. Save time whenever you can and you will do just fine!
Tips to Save Time in College
But how do you save time in college? Is it really as difficult as it sounds? It can be if you don't know how to do it. Here are a couple of the best tips:
Get assistance online as soon as possible and as frequently as possible. You will definitely need it. A writing company can help you complete your essays and your homework on time – without having to spend a lot of time on each assignment.
Go straight home after work and start working on your school chores. This means that you will need to seriously cut back on your dinners with friends. But you will save a lot of time this way.
Minimize the time you spend smoking or taking breaks from study. This can apply to time spent at work as well. You can sometimes get off work one or two hours early.
All these tips will help you work in college. However, the first tip is the most important. Getting assistance online before you get swamped with school assignments is very important. It will save you a lot of valuable time; time that you can spend learning. You can do it!