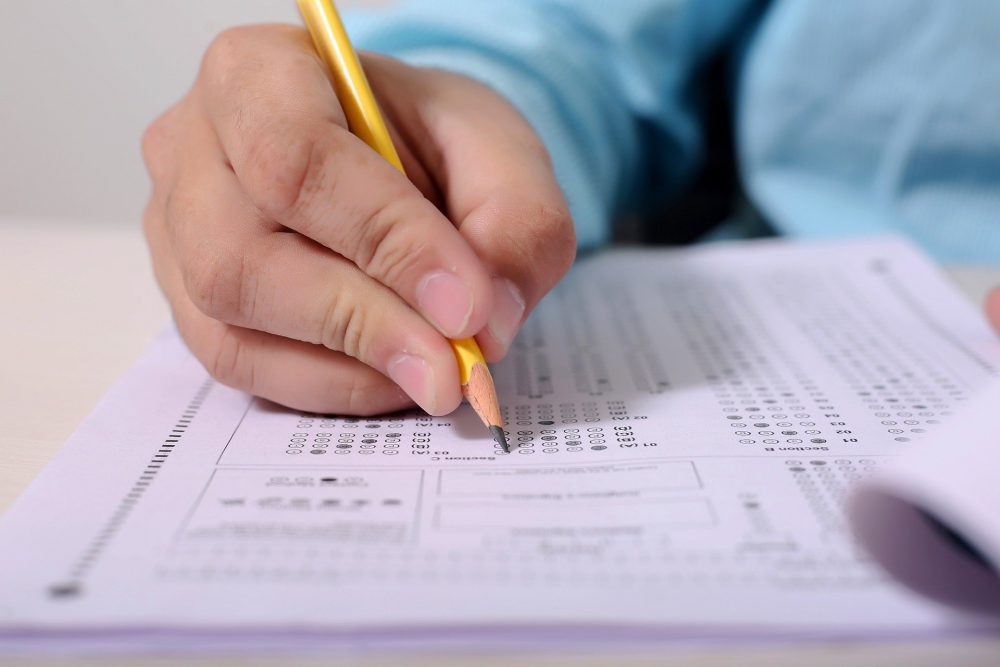 The Graduate Record Examination, or GRE, is one of the most important steps you need to take during the business school or graduate school application process. We receive emails and messages almost every day from students wanting to know what is on the GRE. This is precisely why we have put together this comprehensive blog post about the GRE. You'll find everything you need to know on this page, including the best kind of help you can get.
First, let's provide some more information about the Graduate Record Examination. It is a computer-based standardized exam. The test has six sections, which we will explain in more detail below. The questions are multiple-choice. But most importantly, the GRE is an exam that has a great impact on your business school or graduate school application.
So, How Long Is the GRE?
OK, let's start with the beginning. How long is the GRE? The computer-delivered GRE general test should be completed in 3 hours and 45 minutes. The GRE sections each have an allotted time – either 30 or 35 minutes. Each section has a score range as well. You don't really need a GRE calculator to estimate your score, but we'll delve into this deeper in a bit.
OK, but how long are GRE scores valid? All tests taken after July 1, 2016 are valid for 5 years, starting with the end of the years when you took the GRE. For example, if you take the test on May 12, the test is valid until June 30, 2020. Why? Because GRE testing years always begin on the 1st of July.
The Sections of the GRE
You are probably very anxious to learn what is on the GRE. Don't worry, we'll explain everything right here. There are three main sections of the GRE, each with two sub-sections. In addition to these six sections, you may also receive a research or experimental section which is unscored. This last section contains 20 questions but, because it is unscored, will not affect your score. Here is the GRE test format explained:
GRE Analytical Writing

1 argument essay – the GRE argument essay needs to be written in 30 minutes or less.
1 issue essay – the GRE issue essay needs to be written in 30 minutes or less.

GRE Verbal Reasoning

6 text completion questions + 4 sentence equivalence questions – all questions must be answered in 30 minutes or less.
10 reading comprehension questions – all questions must be answered in 30 minutes or less.

GRE Quantitative Reasoning

7 or 8 quantitative comparison questions – all questions must be answered in 35 minutes or less.
12 or 13 problem solving questions – all questions must be answered in 35 minutes or less.
In-depth Info on the GRE Test Format
You will find the sections explained in every GRE prep book you can find online. Many of these books also help you with GRE quantitative practice. The test format has remained the same over the years, so only the questions change over time. You will have to answer a total of 80 GRE questions, all of which are scored.
The score range of the GRE Verbal Reasoning section is 130 to 170 for the 20 questions. The two Verbal sub-sections follow the same format. You will start with the Text Completion questions, continue with some of the Reading Comprehension questions, followed by the Sentence Equivalence questions, and finally the second batch of Reading Comprehension questions.

The score range of the GRE Quantitative Reasoning section is 130 to 170. This is the GRE math subject test, so you need to be able to solve GRE math problems. The test starts with the Quantitative Comparison questions, followed by the Problem Solving questions. Keep in mind that you may receive some Data Interpretation questions as well, but interpreting data shouldn't be too difficult.

The two scored Analytical Writing tasks have a score range of 0 to 6. In both sub-sections, you will need to write an analysis based on a very specific prompt. You just analyze the issue and come up with sound, logical arguments to support your position. Remember that graders don't care about your beautiful prose. They are interested the see your ability to organize your ideas logically and support your arguments. Be short and concise.
How Hard Is the GRE Really?
Now that you know everything about the GRE format, the next question on your mind is probably "Is the GRE test hard?" So, is the GRE difficult? The plain truth is that the GRE is considered to be more difficult than both the SAT and the ACT. The reasons for this is GRE writing part, as well as the reading and vocabulary sections that are more complicated than on the SAT and the ACT. On the bright side, the math level tested on the GRE is lower than that tested on the ACT and the SAT.
So, how long should I study for the GRE? This is a very tricky question. You won't find an official answer in the official guide to the GRE general test, of course. Our studies show that students study on average one to three hours every week studying for the GRE, anywhere from one to six months. We recommend you to practice the GRE chemistry, GRE physics, and GRE writing questions for at least 96 hours (3 months, 8 hours of study every week).
Questions About the GRE That We Answer Daily
We've received these questions many times, so we decided to dedicate an entire section to them:
Can you use calculator on GRE? Yes, you are allowed to use the on-screen calculator featured on every computer in the testing location. You are not allowed to bring your own calculator though.
When to take the GRE? You should take the GRE as soon as you feel 100% prepared for it. We advise you to study for at least two or three months to make sure you get a top score. And don't forget that our GRE tutors can help you greatly improve your results.
Are there any law schools that accept GRE? Yes, there are plenty of law schools that accept the GRE. Some notable examples include the American University Washington College of Law, the California Western School of Law and Columbia Law School.
How Many Times Can You Take the GRE?
Do you want to know how many times can you take the GRE? The good news is that you can try to pass the test 5 times every 12-month period. You can take the test every 21 days. But why struggle with the GRE for so long? Did you know that you can get a GRE tutor online? These services are affordable and you get to work with a real expert who knows everything about the GRE. You can get all the GRE books you need, as well as quizzes, quizlets, sample essays, potential questions, and even the best GRE essay tips.
It is entirely up to you if you want to get GRE tutoring or not. However, if you want to take the test as soon as possible, you should get some assistance. An expert can guide you through the lengthy process of studying for the GRE. Independent studies show that an experienced tutor can improve your GRE examination score by 11.5% on average. This really is a significant improvement.
Should I Get a GRE Tutor?
Stop wondering "how hard is the GRE" and get some professional help. We advise everyone to get top quality GRE tutoring as soon as possible, at least one month before the GRE test day. OK, but how do I find a GRE tutor near me? This shouldn't be a problem nowadays because you can now get amazing tutoring services online.
Get the GRE tutoring help you need from the comfort of your home and stay safe, especially during these troubled times caused by the COVID-19 pandemic. Getting an online GRE tutor is quick, safe and quite affordable. Here is what you get from our expert tutors:
A new, interesting GRE vocabulary quizlet every week so you can practice your vocabulary skills in a real test environment.
GRE reading comprehension practice – never underestimate the importance of practice. Our tutor will ensure you won't be caught by surprise by any of the potential questions on the GRE.
Personalized support – the tutor will be there to answer your questions any time you need. You can ask for additional materials or more questions or quizzes at any time.
GRE essay prompts – Of course, we will send you GRE essay examples so you know exactly what graders like to see. We'll make sure no prompt will take you by surprise.
Plenty of GRE writing tips – we will show you how to write both essays in a way that will earn you the maximum score.
GRE verbal practice – you will get quizzes and will learn how to respond to potential questions. Our tutor will explain what you're doing wrong and will guide you to success.
Stop worrying about the GRE exam and get in touch with our experts! We will find the best tutor for you in no time. Working with our degree-holding professional tutors is an awesome experience, according to the hundreds of reviews we have received over the years. Get a GRE tutor and pass the GRE with flying colors!