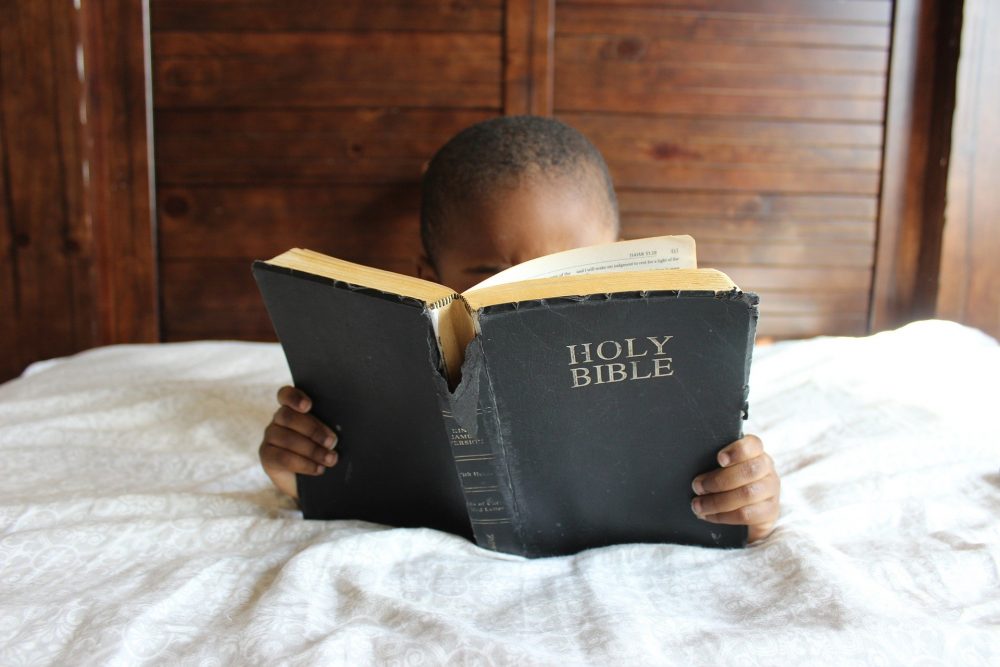 Even though it is an incredible book filled with history and facts proving there is a God, most people don't often take the time to study the Bible. It mostly ends up on their shelves until the next Sunday when they carry it to church so they can have something to read along to when the pastor does. If you are among those who have this habit, maybe you need more reasons to take on study Bible sessions seriously.
Why Read the Bible?
Other than helping us learn who God is, what he wants and how we can live by his command, having regular study Bible sessions is essential because:
It Equips Us with Cultural Literacy

Other than religion, the Bible is packed with art, literature, law, and philosophical references from more than thousands of years ago. If you study philosophy, you may need to read it at leat once. Perhaps, you'll need professional philosophy helper to explain you some details. Also, it helps us learn how ancient communities lived. It also gives us valuable life lessons on how to live with other humans, even if they are not from our community. For instance, popular biblical parables such as that of the Good Samaritan indicate the need for selfless acts and humanity. So one of the main reasons to study Bible is that it equips us with a high level of cultural literacy and leaves us with valuable life lessons.

You'll Learn What it Says

Studying the Bible and reading it are two different things. Reading it means going through Bible text at a natural pace and finishing a verse within a few seconds. Studying it, on the other hand, means slowing down to think about what has been written critically and gain a more profound meaning to it. So joining in a community Bible study group helps you learn what particular Bible study topics mean on a deeper level. This way, even when the critics are busy criticizing something they just read through, you can counter them with facts. Alternatively, you could leave them to their shenanigans because you already know the facts. In other words, studying it for yourself helps you understand fully what it says instead of depending on what everyone says it says.

It Will Help You Avoid Error

In a world with hordes of religious and non-religious ideas all competing for your attention, joining a Bible study for women or men offers us a firm foundation in God's refuge instead of the pluralistic world. When we learn what the Bible says about a particular matter, we can avoid leading a lifestyle that will not please God.
How to Study the Bible

Now that you know why it is essential to study Bible, how do you study one? By following the tips below:
Set Bible Study Time Aside

The key to studying and understanding what does the Bible say about a particular matter is to ensure you are not in a hurry. Therefore, for your first and all study bible sessions, you'll have ahead, purposely create time it.

It does not have to be every day. You could start with one study Bible session a week, and slowly you will find yourself creating time every day for the task.

Prepare for Your Study Bible

Don't just go into your study Bible session without preparing for it. Instead, create a safe place in your home where you can do so uninterrupted, especially when you have kids. In other words, create a room or space in your house where you are comfortable, alone, and have a lot of peace.

Choose a Topic

Another way to make the most of your Bible study session is to choose a great topic. There are plenty of Bible study topics that you could choose from such as:

Forgiveness
Issues you struggle with such as selfishness and poor self-esteem
Wealth
Religious beliefs and practices you come across online
Divorce
Religious disagreements with loved ones,

Having a set of Bible study topics will make studying it more exciting because you are not just reading it randomly. You are reading it to find information about an issue that's close to your heart.

Prepare Your Heart

Studying the Bible isn't just something you can do immediately you come from your gym. So while having a safe place and Bible study topics helps, it's not enough. You need to prepare your heart, as well. Talk to God in prayer about things you may want to confess and ask for attentiveness as well as critical thinking skills. This way, nothing will block you from receiving important revelation during your study bible.

Consider Joining a Bible Study Group

If studying alone has never been something you can do, then consider joining a bible study group you find most suitable. You could join one depending on your gender, age, or even your level of understanding. Some great Bible study groups include:

Women Bible study
Men's Bible study
Catholic Bible study
Study the Bible for beginners
Teen Bible study
Bible study for kids
How Long Does it Take to Study the Bible?

As mentioned earlier, there is a difference between reading the Bible and studying it. So if you are reading it, you might take a few weeks to finish it. However, if you are taking the time to understand each verse on a deeper level, it might take you a while. It may be similar to studying an easy language.
Also, there is no time limit to how long one should take to read the Bible. This is because even the most experienced Bible readers will always come across new knowledge whenever they read a verse. So there is no straight answer to how long does it take to read the Bible as it all depends on how deeply you want to understand it.
Why Was the Bible Written?
Written over 1500 years, the Bible was written by 40 writers to show us who God is from the perspective of people with different personalities. However, the central aim of all 40 writers was to prove that God created us all. They also prove he desires to have a good relationship with us and that we should take time to know and trust him.