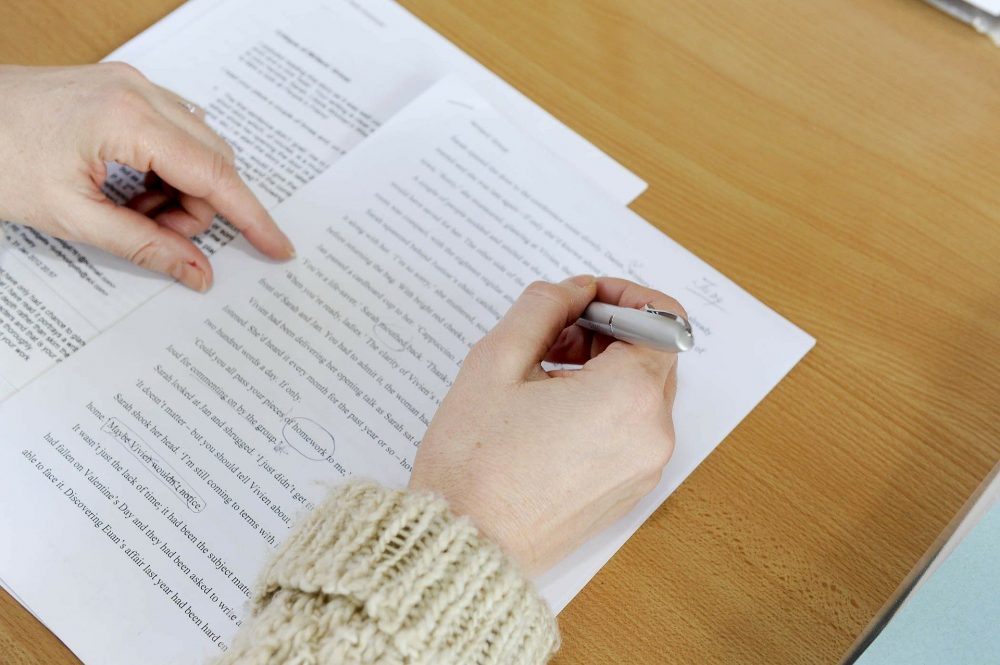 As a student, you want your term paper, essay or report to stand out from the rest. You want to get a top grade for your work, don't you? Well, one of the easiest ways to damage your own score is to use some overused words. These "tired" words are exactly the opposite of what you should be using: words that vividly convey your message.
Overused words are a real problem these days, with more and more students using them time and time again. We've looked at an overused words 2018 list, an overused words 2017 list, and a most overused words 2016 list so far. And you know what? The lists feature almost the same words.
What Are Overused Words and Why They Matter
You may not know what "overused words in writing" are. Writing comes natural to you and you don't pay much attention to words. As long as they convey the meaning they are intended to convey, why should you care? Well, you definitely should care. Using the most overused words in English over and over again in an academic paper will bore your professor to death. And keep in mind that most of your peers are doing the same thing.
After a while, these commonly overused words lose their meaning. They become meaningless and easily forgettable. And so does your essay! No wonder you can't seem to get a top grade on your work… The good news is that you can do something about it. Simply by reading our list of overused words in writing, you'll know exactly what to avoid. Of course, you will also get a few tips on how to avoid using said words.
27 Most Overused Words
We're providing this overused words list free of charge. Anyone reading this blog post is free to take note of these words. Skillful writing is not easy and we know students need all the help they can get if they are to succeed. Instead of writing a boring paper, using the same words over and over again, why not bring it to life? You definitely have the vocabulary to do it. All you have to do is take note of the most overused words and avoid them. Here are the 27 words you should keep away from whenever possible:
Amazing, great and awesome. These are the superlatives everyone is using these days. Instead of boring your professor with them, you can use powerful words like unimaginable, stunning, breathtaking, or spectacular.
Nice. Saying something is nice doesn't really mean much. You are not describing anything. For instance, you can use divine or marvelous if you're referring to anything other than a person. For a person, you can use charming, genial, polite, or courteous.
Like. Keep in mind that this word is an adjective used to make comparisons. It is NOT intended to be used as an interjection.
Actually. One of the overused resume words, it has its uses. However, it would be best to avoid it.
"And / or". This is used in legal works. In your essays, you should use just one of them.
And also. This is redundant. Use either "and" or just "also". (one of the words to avoid in resume)
As to whether. Frankly, using whether is enough. Almost all overused phrases use these words as well, so beware.
Being that. When you use it in place of because, you are making a mistake.
Considered to be. Let's face it: to be is completely unnecessary in most cases.
Due to the fact that. We know you need to hit a minimum word count, but using too many words won't help you. Use because instead.
Firstly, secondly and thirdly. This is not the best way to number things. First, second and third are preferred.
Interesting. Saying something is interesting doesn't mean much, does it? Use another word or describe the thing you are talking about.
Kind of. It has no place in academic writing. A better choice would be slightly, somewhat or rather.
Sort of. See "Kind of" above. (definitely one of the words to avoid in writing)
Lots or lots of. This is a colloquial way of saying much or many.
Necessitate. Why not use require or demand instead?
Per. It sounds academic, but it's not the best choice. The best choice would be "according to".
The reason why is because. This is not only redundant, but also ugly (there are too many words).
'Til. If you plan on using 'til to replace until or till, don't do it. It's one of the words to avoid in essays!
Thusly. Let's be honest about it: therefore sounds a lot better.
Utilize. Are you afraid of the plain old use?
Try and. You should never try to use it (try to is the correct form).
Love. This word gets tossed around a lot. It became somewhat meaningless and doesn't belong in an essay.
Literally. Let's literally try to stop using this word everywhere.
Ridiculously. Instead, why not use very?
To be honest. Why would you be dishonest in your essay?
Terrific. It's just like using great, awesome or amazing. It's bland and it has no meaning.
There are many other words and even entire overused business phrases that we could include here. Because yes, there are plenty of overused phrases in writing. You know, those phrases that you see everywhere from blogs and articles to essays and term papers.
Other Tips to Avoid Overused Words
You now know the common overused words and phrases and the words you can use to replace them. Another way to make sure you don't overuse words is to use synonyms for overused words. By using meaningful, powerful synonyms, you will also avoid the most overused phrases naturally.
If you care about the words to avoid in academic writing, you can do a much better job. Your writing will be cleaner and will look a lot more professional. Hiring a homework service you will easily get some bonus points that can significantly impact your final grade. And your paper will stand out from the rest!