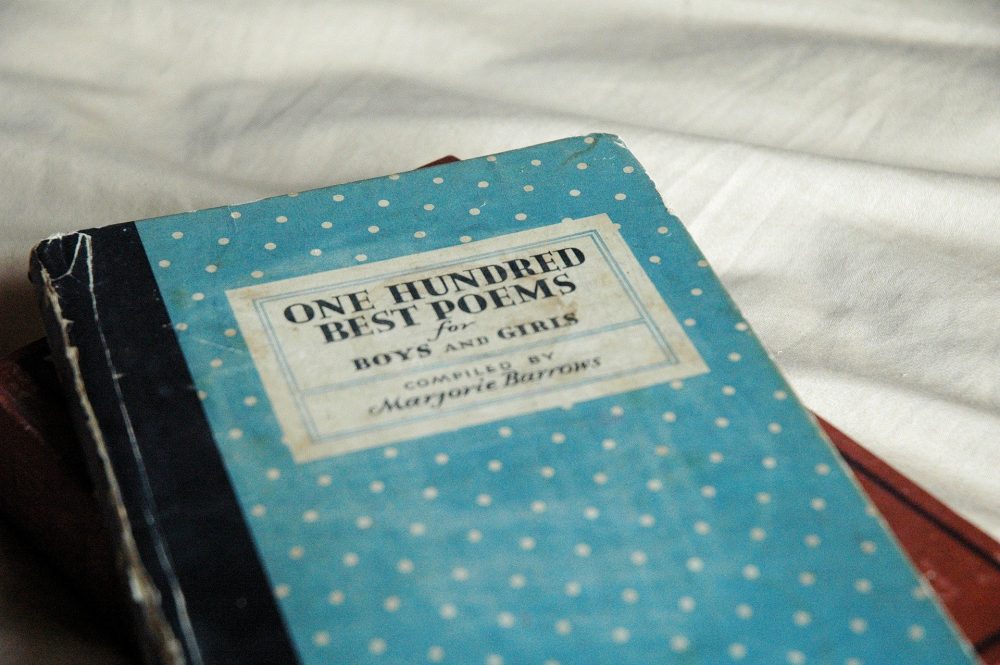 Poetry, like Literature, is a representation of life. It is a way of conveying our deepest feelings, desires, and emotions without having to state it explicitly. For beginners, the art of poetry might seem difficult at first. However, in the real sense, poetry is never difficult.
Regardless of your experience or skill, you can learn how to write good poetry. This article on how to write poetry for beginners will help you learn to write poetry for your consumption or work.
All the tips and examples are useful when learning to write one poem or how to write a poetry book. You would also learn how to write different types of poetry and profits that you can make from poetry.
Tips On How To Write Poetry For Beginners

While there are various techniques involved in writing different types of poetry, there are general poetry writing techniques that can help you as a beginner. You can try these techniques anytime you have poetry writing ideas block.
Know Your Aim

Before you start writing down your poem, you must understand what you plan to achieve from the poem. Do you want to tell a story, describe an experience, fight an injustice, arouse people to action? Answering the question of the aim of the poem helps you input the right elements. The correct details will, in turn, ensure that the poem serves the purpose for which it is written – your aim.

Jot Down The Random Words And Ideas

After you understand the aim of the poem, you might not still be able to catapult into writing immediately. Take a breath and a sheet of paper and write every idea and word that comes into your head concerning your subject matter and your aim. Pick one of these words or ideas and focus on it. Try to write a few simple lines on it. Build and expand on that idea until you have a full poem.

Have A Theme

A theme is more than just an idea. An idea with your personal opinion is what forms a theme. You have to know what side of the subject you have chosen that you want to write on. The theme will help your poem be more concise. We advise you to look through The Rime Of The Ancient Mariner Analysis. It may give you some fresh ideas.

Be Original

The beauty of poetry is in its originality and hidden meanings. Try to avoid clichés. Instead of using an overused cliché, you can think about another scenario or word associated with the idea you are trying to pass across to your reader. For instance, instead of writing 'as busy as a bee,' you can find another animal known to be busy. In this case, you could write, 'as busy as an ant.'

Use Concrete Words

You can ensure you have used the right words to convey your message by using concrete words. These words are words that create a mental picture in the mind of the reader. For instance, 'dancing with torn clothes' is more concrete than just saying 'she is mad.' Find ways to express abstract feelings and concepts in specific words that people can imagine with their five senses.

Carry A Journal

Inspiration can strike at any point or anywhere. If you want to get better at your poem writing, carry a small journal around. Anytime an idea strikes or you encounter an interesting subject matter; you can pen a few words on it down to be developed later. This tip will also help you in writing a collection of poems.

Learn To Revise And Revise

Remember that even the experts don't get it at the first try. After you have written your first draft, go over it again and again. Change any word or phrase that is not original and fine-tune the rhythm.

These tips are not necessarily rules for writing poetry. However, it will help in writing poetry for beginners. You can also get books on how to poetry to help you boost your writing.
While these tips will help you write any poetry, you should do more research if you want to know how to write slam poetry, for instance. We have highlighted a few points that will help you write some kinds of poems.
How To Write Certain Kinds Of Poetry

You might have been given a specific assignment in school to write a particular kind of poetry, maybe free verse. You understand that you cannot write just any type of poem for this assignment. Here are a few tips on writing various types of poetry.
How to Write Spoken Word Poetry

Spoken word poetry is written for performance. When writing a spoken word, ensure you:
Your tone has some attitude
Use simple but powerful literary devices
Write with your performance in mind
Write a poem that is easy for you to memorize
How to Write Free Verse Poetry

Free verse poetry, unlike other types of poems, does not have any structure or rules. You can write all your ideas like you are having a conversation. When writing free verse, you should:
Not bother about rhymes
Write on your theme
Be as creative as you can be, employing the power of all five senses.
How to Write an Ode Poetry

An Ode is a poem written to praise a person or a particular object. This classical poetry is usually lyrical. When you want to write an Ode, you have to:
Choose the subject of your ode
Decide on the rhyming scheme you wish to use(remember it is a lyrical poem)
Write your ode paying attention to the rhyme scheme you have chosen
How to Write Sonnet Poetry

A sonnet follows stringent rules. A beginner might have a tough time getting the hang of this type of poetry. However, if you decide to try your hand on it, here are some things you should remember:
The first quatrain of the English sonnet has the rhyming scheme – ABAB
The second quatrain has CDCD rhyming scheme
The third quatrain has EFEF rhyming scheme
An English sonnet ends with a couplet of the rhyming scheme – GG
With all the rules and thinking involved, you might have started to wonder – why write poetry. While people write for various reasons, some people do it because they get paid to write poetry. Lots of people do freelance poetry for the money they get from it.
If you are wondering how to make money writing poetry, you have to look for freelance poetry writer jobs on freelance writing platforms. You can get paid to write poetry for greeting cards in some poetry writer jobs. Search for posts with the tag – freelance poets needed, and in no time, you can start making money from poetry.
Writing poetry for beginners is not as difficult as you might think. With consistent practice and the right techniques, you can start writing beautiful poems. Not only do you enjoy the personal pleasure that comes from writing a poem, but if you learn poetry, you can also make some money from it. Also, if you need college assignment help, don't hesitate to contact our literature homework helpers.