We've all been there.
You show up for a test when unprepared. Maybe, you spent a better part of the night at a friend's birthday party that you couldn't afford to miss; you didn't feel the urge to study or took your significant other out for a date night. Regardless of the reason, you don't want a fail, and so you decide to cheat so you can save your grade.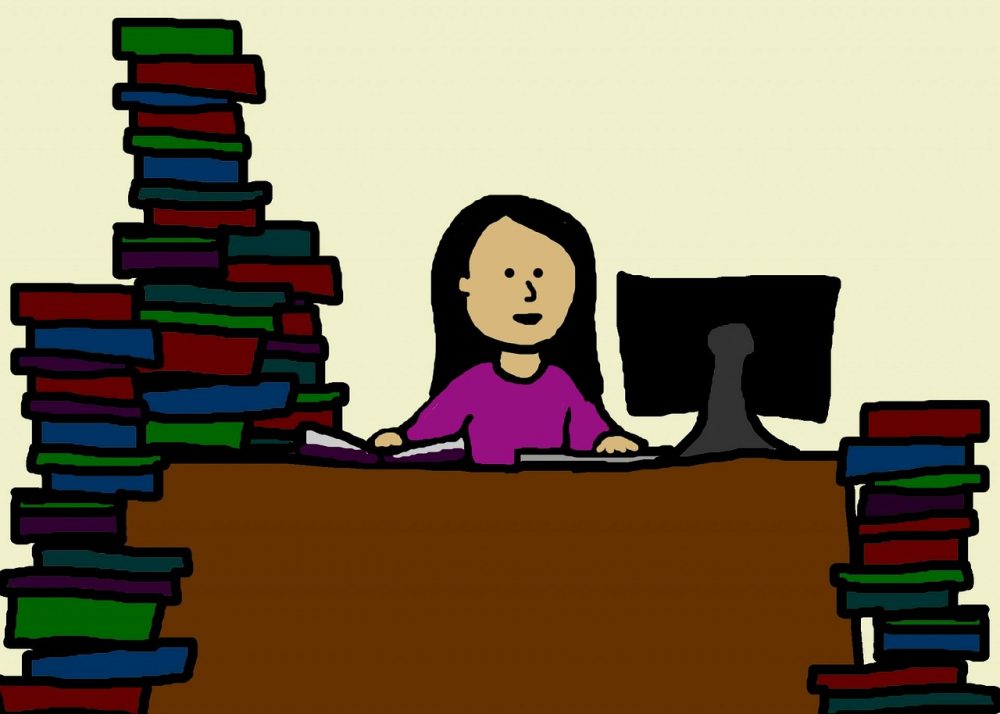 Top Tips For Cheating On A Test In College
So, what are some of the best ways to cheat on a test?
Cheatsheet – As old school as this may sound, it's still one of the most commonly used ways to cheat on a test. In this method, you write some noted behind the calculator or on your index card.
Inside the bottle wrapper – It's not a crime to carry a bottle of water when sitting for a test, right? This is a perfect opportunity to jot some notes inside the bottle wrapper, and the teacher won't notice anything.
Earpiece – This one involves placing a small earpiece in the ear with a Bluetooth connection to your phone, which has lectures and pre-recorded answers, so you can scoop all the marks.
Temporary tattoo – Use some ink to write notes on the hand or in the forearm. This approach works perfectly if you have a sweatshirt or long sleeve shirt for covering your "tattoo."

Text from a friend – This is a tricky one, so you should be super discreet while trying it. Have one of your friends who can access your lecture notes or the internet. Let the friend text you the correct answers to all the questions you might have. Have a smart way to get those messages quickly and remain uncaught.
Mechanical pencil trick – In this smart tip, you roll a small cheat sheet up and insert it into a barrel. You can then discreetly unroll it and check up the notes.

Online writing help – This tip works well for any essay test. Search the internet for a company that offers essay writing services. You'll need to inform them about the essay topic, its length, and the duration required to complete it. They will write the paper for you at the agreed cost. Be sure to use a good plagiarism checker to confirm the essay's originality.
Smartwatch – Write the answers in the form of notes on the phone and carry them on a smartwatch. Why would the teacher worry about you when you're "just checking the time?"

Google it – Open a browser on your phone, and Google search the answer to any question by taking out the phone discreetly or going to the bathroom.

Tested Ways On How To Cheat On A Test

Sneak a peek – This is a tried and true way to cheat on a test. First, sit close to a good student and see what they write. Ensure it's a good student. Otherwise, you could still fail.

Study while sleeping – This one requires you to play those lectures as you sleep. By the time you are up, you'll remember it all and pass the test.
The band-aid method – Write notes on a piece of paper and stick it to your hand using some glue or tape such that the side containing the answers is in contact with the skin. Secretly pull off the paper to read the notes. "I'm just keeping the wound clean, teacher."
Split the load – Partner with one of your friends so that you study part of the test, and your friend studies the other part. Sit near each other to increase your chances of scoring an "A."
Gum wrapper – Buy a chewing gum beforehand and jot answers on the gum wrapper. Everyone will know you want to chew gum.
My answer tie – Dress up for a test by putting on a tie and scribble some answers at the tie's back.
Calculator app – Go to the exam room with a fake calculator app with notes in it. Bring up your notes to ace the test. It's an ideal method for those looking for how to cheat on a math test.

A hidden side of the hat – You can hide test solutions in the hat, and no one will notice it. Pretend to stretch so you can access the intel. Call it covering your head with wise thoughts. Be careful not to use this method if you hardly use hats in everyday life as it might elicit suspicion from instructors.
Notes on fingernails – Many students use this method to get the best scores in tests. You need to write tiny notes on your nails or put on artificial nails. Look at the fingernails discreetly for answers.

Thighs and knees – Writing answers at your thighs or knees is an innovative way of cheating on a test. All girls can use this approach because they wear skirts. Be careful not to grab the attention of the teacher or classmates when looking at the notes.

More Innovative Ways To Cheat On A Test

Need to pee – Get an excuse to rush to the bathroom, and once there, search for answers with your phone or speak with a friend.

See-through pen – Print a cheat sheet with a font of seven and place it inside a transparent pen.

Textbook photo – Take a picture of your textbook and peek at the phone or visit the bathroom to get the information you need.
Laser pen – Reproduce a cheat sheet on a paper using a laser pen. It's a perfect technique, especially if you sit at the classroom's back row.
Water bottle cover – This method involves removing a water bottle cover label, writing notes inside it, and sticking it back on. You can then tilt the bottle at an angle to retrieve the information.

Adding answers to already marked papers and returning to the teacher – After the teacher returns the exams, you can go through and add or change the answers, so it looks like the teacher misinterpreted or overlooked something. You can then go to your professor and ask him or her to re-grade your paper.
Choose Your Option
The above are some of the best ways to cheat on a test. You can use a method that works for you, but ensure the teacher doesn't take notice. However, the perfect way to ace a test without getting the teacher's attention is to study beforehand or get the help of the writing experts.