In student life, we all have that one subject that we dislike for most people, math. Its often believed that only genius minds can be good at math however, studies prove that there is no specific inherent mathematical ability that determines how well you do in math, anyone can get better at math if you put in the effort and hard work.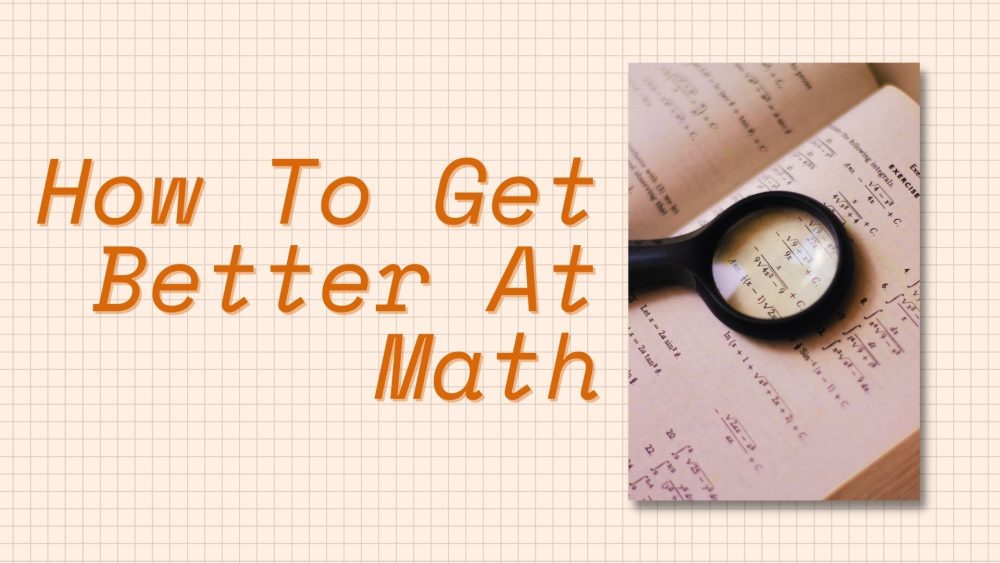 Mathematic rules are also applied in the problem-solving involved in other subjects such as physics, chemistry, business studies, economics, accounting, music, and even arts. Hence, it's essential to have a strong mathematical base to excel in any calculation-based subject. There are numerous other reasons why a student should have a firm grasp of math; we will briefly discuss those factors. Also, if you are interested in finding out some tips and tricks on how to be better at math, this article will be a keepsake for all your student life.
Why Is Math Helpful?
Have you ever noticed that you will deal with some calculations no matter which profession you belong to? Even if you are a chef, you will calculate the number of spoons added to each ingredient involved in the recipe. So, you can't run away from math no matter which profession you choose to take, as Math forms the fundamentals of thoughts and reasoning.
Math plays an integral part in our lives to understand the world around us and benefit from it. Some students consider math a headache, but historical evidence supports the belief that math provides mental discipline crucial for other disciplines.
Mathematical literacy is vital if you want to lead a productive and fruitful life to extract meaning out of everything. Math is not limited to equations and algebra; it also includes basic computational skills, spatial ability, quantitative reasoning, and much more. Mathematical concepts are applied in problem-solving in various fields; hence it's vital to know the mathematical concepts to solve complex problems quickly. Moreover, math provides fundamental knowledge for other subjects; therefore, many schools emphasize the study of Math and developing skills to help with the course.
Schools worldwide encourage their students to learn abacus to help them with problem-solving in their subjects. Math is good for brain development; studies show that kids who perform well can use the brain regions more effectively than those who do poorly in math. In addition, students who complete well in math develop good visual and decision-making skills. The most crucial reason math is helpful is that it helps us manage our finances. If you are good at the fundamentals, you can easily balance your budget. People who can manage their budget are less likely to go into debt.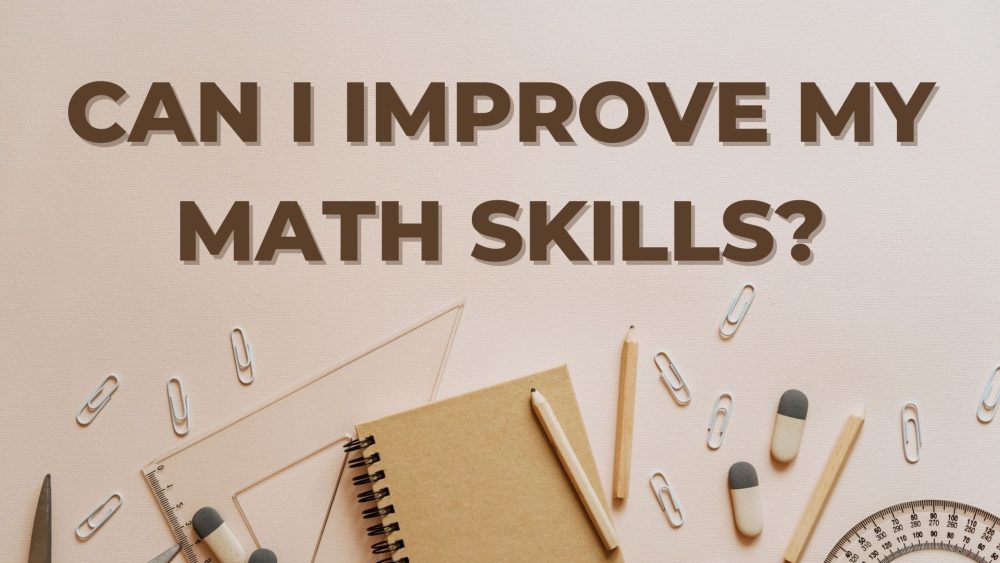 Can I Improve My Math Skills?
Knowing the fundamentals and their application is vital for everyday living, career, employment, and much more. Understanding the fundamentals is easy, but learning how to solve the problems can be tricky. The same fundamentals are applied in problem-solving, but it's not easy to identify which technique to apply and how to simplify the problem. You can use various tips to improve your mathematical skills and get good at math.
Simplify Complex Problems. The key to solving any problem is to simplify it first. Identify its conceptual framework, apply the fundamentals, and find the unknown.
Master the Fundamentals. Basic math fundamentals are addition, subtraction, multiplication, and division. To solve any problem efficiently, you should master the fundamentals. Other fundamentals such as fractions, decimals, and percentages also play a crucial part in math and are often found in complex problem-solving questions in different subjects.
Grasp Concepts Before Moving On. Before starting a new topic, master the concepts you are studying in the current topic. Most topics are interrelated; if your understanding of a topic has loopholes, you might face difficulty understanding the related topics.
Develop Number Sense. Some students think memorization is an easy way to learn concepts like tables. While you are under pressure and sitting in the exam hall, you may forget what you learned; hence it's better to know the ideas behind the logic.
Establish a Practice Routine. One of the best ways to get better at math is establishing a practice routine for math. We all have heard the phrase practice makes perfect, well that's true; the more you practice, the more you learn. Spend some time each day to solve the problems related to the topic being taught in the class to retain the concepts better. For best results, you can prepare a practice math test for yourself to analyze your understanding of the topic.
Write Down Problem-solving Steps. During problem-solving, some students prefer to do some steps mentally; this way, they might forget some steps and come up with an incorrect answer. To avoid confusion, work through each step and mention it so that you can arrive at the correct answer. Make this a habit until you become a pro at problem-solving, and then you might skip a step or two if you think it's not necessary anymore.
Practice Mental Math. Mental calculation gives an edge to the student over the others as it helps in the fast computation of numbers without calculators. Mental math improves brain power and helps develop a deeper understanding of complex concepts.
Efficient Methods to Improve Your Math Skills
Study and grades pressure can quickly get you scared of a subject like math. There are so many methods that you can use to make things look a little less complicated and scary. The maths syllabus gets extensive as you proceed to the college level. If you are thinking about getting better at math in college, continue reading on as we have lined up some practical methods and advice for students to improve their math skills.
Consult the Formula Sheet
Students often forget to utilize the formula sheet during exams. A formula sheet is available to you outside examination so you can familiarize yourself with the formulas. You can also keep it with you whenever you practice questions for your exams to get habitual of utilizing a formula sheet.
Understand Your Calculator
As students progress and move to higher grades, they can use advanced calculators that are useful for complex questions. There are tricks of how to use the calculator students can learn those tricks to get fast answers in exams. Use a calculator while practicing for exams to get the hang of it. Calculators are capable of doing the following functions along with the basic calculations:

Calculating matrices
Finding algebraic expressions
Converting polar to rectangular
Calculation of vector
Integration

There is so much more that your calculator can do; for a complete insight of what you are capable of doing, look it up on youtube with the calculator's model no.

Understanding Derivations
The derivations of some formulas help solve the questions. Know your derivations, as some exam questions might test your knowledge of the basics and origins of complex procedures.
Have a Look at Sample Questions First
When attempting to solve questions for a new topic, try the example questions first. The solution of these questions has a detailed explanation of each step and how it should be attempted to make it easy for the students to learn new concepts.
Make Your Base Strong
Without a strong base, you will face difficulty in the following topic as you might have to use the old concepts to find your way to the solution. Hence, keep practicing the old concepts to make your concepts strong. When you no longer feel a question like a burden, that's the point when you have mastered the concept.
Practice, Practice, and Practice!
Practise is the key to mastering the concepts and getting good grades. This is the best way to study math concepts and work on your previous topics for a strong foundation. Through practice, you can apply your knowledge to the questions, and this way, you can learn the concepts quickly.
How To Get Good At Math Using Other Tactics
Many external mediums can help to improve and strengthen your math skills. If you're still thinking "I need more studying to do my math homework," then check out the options below. We will briefly discussing them below.
Download Useful Math Apps: There are tonnes of math apps available for iPhone and Android users; you can download them and practice different topics. You can download the free apps and make the best use of time. It's a great alternative to video games and helps you understand the topic better.
Apply Math in Real World: You can understand some topics better if you apply them to real-world affairs. Some students feel math is hard to digest because it seems extract; you can relate it with everyday experiences to have a better understanding.
Get Private Maths Tuition: You can hire a private tutor to help you with some concepts you have trouble understanding. A one-on-one teaching methodology is a great way to understand any topic, whether math, English, etc. Hence, a private tutor can analyze and work on your weaknesses to improve your skills.
Get Your Math Homework Finished Right Now
In a nutshell, you cannot understand math without struggling. You can truly understand each topic if you practice and strengthen your concepts; you may even enjoy the struggle when things start looking easier. Till then, you can ease your work by contacting our expert online teachers at our homework service. They are reliable and trustworthy. They can also offer custom services to students, and you can easily buy assignments. They are experts at helping college and university students with all sorts of subjects even English. Professors can also avail of these services and ease their work load. Just get in touch with our customer support and say "do my homework" or "take my test" and we will instantly get back to you.
FAQ
How can I improve my math skills?
Some ideas that will help you improve your math skills include breaking down the math concepts to understand them, daily practice, and implementing them in everyday activities. Word problems and game-based learning also help. It is better to set attainable goals and concentrate on one concept at a type. Besides, you can teach others what you learned and get a math tutor.
Why can't I get better at math?
Lack of understanding, practice, and focus can prevent you from enhancing your math skills. You need to understand and practice the multi-step procedure for solving problems. Failure to master a topic before learning something new can inhibit your progress. Also, a learning disorder called dyscalculia prevents the brain from processing number-based data.
How can I get smarter in math?
You can create songs to remember formulas and use illustrative word problems to visualize them. Regular practice and solving math problems can help you master the concepts. Creating math-based games will help you practice better. You can also engage in mental exercises.