Technology has transformed the world into a global village. We can easily connect with anyone anywhere in the world, all thanks to the internet. Technology has made everything simple and accessible for everyone to reach out to millions of consumers around the globe.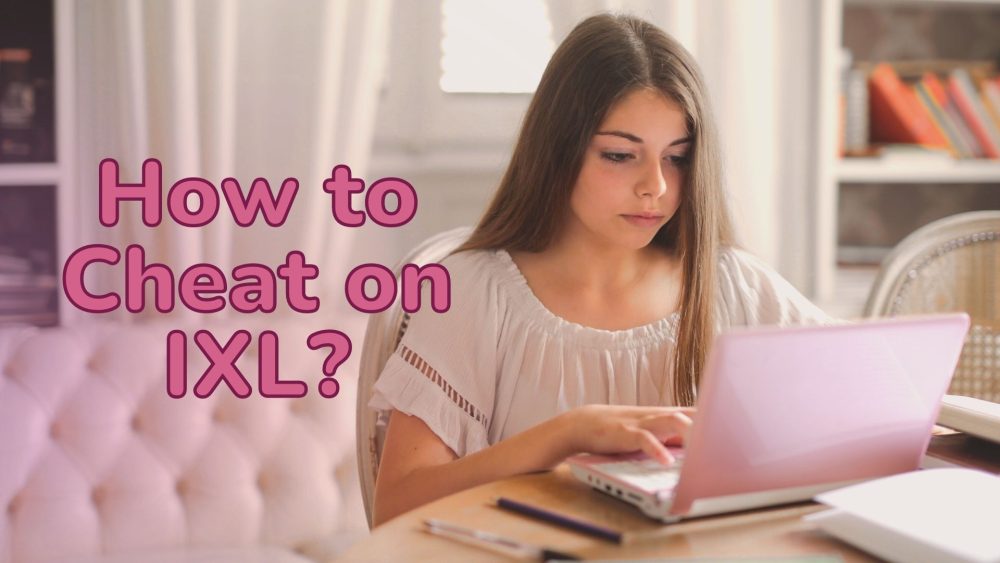 Marketing, communication, business, and even studies have never been easier before with so much help available online. The growth in technology has given rise to a need for a software program that would enable home-based learning for all homeschoolers. One such software is IXL, an excellent platform for home-based education for homeschoolers and students who wish to practice for exams.
What is IXL?
IXL is a learning platform to learn English, maths, and much more. It offers a digital personalized learning space that covers widely used curriculums all over the world. IXL is a web-based software with over 8000 skills in English, math, arts, social studies, science, and Spanish.
A plus point is that IXL offers target-based learning to its users based on their age group. You can choose the subject and topics you want to practice, and kindle will solve all your queries. For some fundamental issues, there are games present for the students to enjoy as they learn. It's more fun to learn some fundamentals of maths and English with the help of games. The math side of the program emphasis on equations, graphing, and fractions, while the English side focuses on building vocabulary skills and grammar.
How Does IXL Work?
IXL is a storehouse that offers skills to excel in any designated subjects. Students can practice each topic one at a time to get the hang of their issues.
The reward and points system of IXL motivates users to do better to earn more. Students get points for every correct answer they give; the user who scores 100 points for a skill is rewarded with a stamp. As the students master various skills, they can also earn virtual prizes for their achievements. When a user clears a level, they are promoted to a higher level with more complex questions.
The intelligent score goal system keeps students focused on doing better and achieving more goals and prizes. The program is also a great learning option for homework-based schooling, online schooling, and remote learning. Teachers can assign particular topics, and students can search for them on IXL. Students who wish to learn through examples can explore the topics by writing "learn the topics with examples." Students can then practice and move to the next level at their own pace.
Can You Cheat on IXL?
Users worldwide want to learn how to cheat on IXL because the app asks complex questions with time constraints. These restrictions make it difficult for students to score good points on IXL, hence they feel demotivated. To get your morale high again, we have got some IXL cheats on how to get every answer right on IXL. Technically if you want to become an efficient IXL problem solver, you should do thorough research to get exceptional knowledge over a topic to ace all the questions that IXL might ask you. If you have a strong understanding of the subject, you will get all your answers correct and earn good points.
Most learners consider IXL as a horrible learning tool because it lowers the points for every wrong answer you get. Due to this reason, completing each session takes a lot of time. Hence, many users look forward to getting their hands on a tool for IXL answers language arts to score high points, rewards, and satisfy their teachers.
Users are often looking for ways to hack IXL for a higher score or find an answer key to the various topics covered in IXL because the student performance data is available for teachers and can be easily viewed. If a teacher uses IXL to assess a child's level, then a poor score may give a wrong impression, leading to demotivation for students. Although scores and points can never be an effective judge of how bright a kid is, if this is how the world spins, learners will find new ways of cheating to impress their teachers.
Ways and Ideas on How to Cheat on IXL
Students often use apps such as IXL to compete for points. Some students may prefer to find a sure-shot way to score high points and set a good impression by boosting their high scores instead of practicing various skills. This practice is more common in college students who use IXL. If you are still anxious to find out IXL cheat, then read on to get your answers for IXL hacks 2022.
Trick the time counter: The time counter keeps track of the time a user takes to work on a skill. If a user leaves the practice screen to search for anything on the site, the timer won't record the practice time. Moreover, if the program doesn't detect any activity, it pauses automatically and resumes when the user starts to practice. In both cases, the learner will get more time to work on the skill or search for the answer and earn more points.
How to hack IXL for a better score:Getting a high score on IXL is not easy because of the restraints discussed above. Hence, sharing a cheating hack that is sure to become your favorite. The scores usually are displayed on the top right of the screen; right-click on your score to get a list of options. Choose to inspect from the options shown. When you choose the check option, a box will open with various transcriptions; double click on the transcriptions, and another box will open with your score and other details. At this point, you can click and edit your scores to whatever score you like and click on the cross button to close the box and return to the main screen IXL.
IXL answer key: If you are wondering how to do IXL faster, then we have just the solution for you. Many consistent users at IXL have made efforts to publish the answer keys online on their websites. Yes, there are separate websites where you can search and find answer keys to the desired skill. Whatever skill or topic you are doing, search for its answer key on google. Choose any site that you find suitable and find your answer key with the help of its search bar. Looking for answers from an answer key is probably the easiest and fastest hack to get solutions to all IXL problems.
Google other sites for help: This hack is specifically helpful if you want to get all your IXL math answers correct. Open the ILX website and log in with your user id and click on Math. A page with an extensive list of grade-appropriate math topics will appear; choose the topic you want to practice. As soon as you select the topic you want to practice, a screen with a tricky question will pop up. Start a new tab and open any math-based website such as MathPapa. Copy the question from IXL, paste it at the search box on the MathPapa site and click on "Ok." You will have your answer in the blink of an eye, paste the answer on IXL, and voila, you have a correct answer and points added to your score.
Solvers for hire: With the growing need to achieve good scores on IXL, professional writers have increased. Such writers not only provide you with assignment help but also take your online test for you. The assignment writing service providers offer guarantees for their quality of work. Your assignment is sure to get accepted with flying colors; otherwise, you can stop their payment. You can contact any such service providers and ask them to solve any topic at IXL for you to get good points. Usually, the rates offered are pretty cheap, and if you are looking forward to hiring a professional writer for a long time, they might even provide you some concession.
Practical Tips to Hack IXL
Many learners don't like IXL because of the complex nature of questions it assigns. Cheating IXL all the time may result in a good point score but will not aid in any form of learning. Hence, we have designed some practical tips to make it easier for you to answer these questions. Also, these questions will change your attitude towards IXL, and you might start having fun as you practice.
Mistakes bring you a step closer to success
Errors are a normal part of learning, take your errors positively and learn from them. For example, if you get a bad score on a topic, study again and retake the test. You will notice that your scores are bound to be better than the previous ones. Likewise, the more you practice, the more chances you have of scoring good points.
Set realistic goals and celebrateIf you get a good score of 80, it means you are good at the topic. Likewise, a higher score will show better proficiency in the topic. However, it would help if you started with realistic and achievable goals to be self-motivated for a higher score. If you achieve 100 points on any topic, this means you have mastered the topic. Celebrate your high score by taking some time off from studies or spend time doing what you love to do most, as a perfect score is what most university or college students dream of.
Take breaks between practice sessionsYou must take breaks or get some fresh air between extensive practice sessions on IXL. IXL automatically saves the progress when you are inactive. Intervals between the sessions will help boost your energy to continue your practice. Whenever you feel ready to get back to work, you can get on the page and start practicing.
Keep a notebook and a pencil for math problem solvingInstead of doing mental math for most questions, it is better to solve them in your notebook. This way, you will be able to solve more questions before getting exhausted. Also, solving mental math questions requires more effort; if the user solves questions in a notebook, he can solve the questions faster.
Want Someone To Take Your Test?
I hope our blog has helped improve your knowledge on how to cheat IXL. The above information will help you score good points and even upscale your impression on your teacher and friends. And if you are struggling there is not issue in trying to seek out help. Here you'll find total pros who are vetted and trustworthy who will take your test at an affordable price and to the highest quality.