Immunity refers to the mechanisms that the body uses to defend itself against infections and pathogens. The job of the immune system is to detect and get rid of dangerous germs from the body before they cause damage to the disease. Immunity is of two types: innate and adaptive.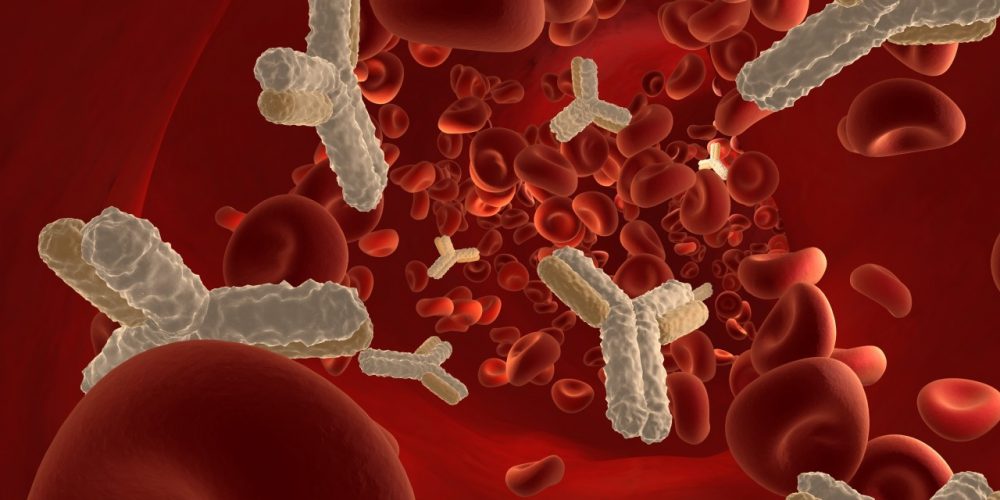 Innate Immunity
That is the type of immunity present at the time of birth. It's the body's first defense action against germs. Innate immunity consists of external defenses that provide the first line of defense, which includes physical barriers, such as mucous and skin membranes, as well as particular proteins and cells that can detect and eliminate germs.
The problem with such particular proteins and cells is that they can kill germs, but after killing the germs, your innate immunity forgets about it. In other words, it doesn't relay information about that germ to other parts of the body.
When the rest of the body can't get that information, it can't prepare well to fight the same germ if it re-infects the body.
Innate immunity also consists of internal defenses that offer a second line of defense. Examples of internal defenses include fever, natural killer cells, phagocytes, the complement system, inflammation, and interferon.
Adaptive Immunity
Adaptive immunity refers to the protection the body builds after it meets and remembers antigens (germs) and other foreign agents in the body. After your body detects antigens, it goes ahead to produce antibodies to combat those antigens.
It takes around 14 days for your body to produce antibodies. Most importantly, the body takes note of this fight such that should the same antigen enter it; it can identify and attack it faster. Antibody production is among the essential ways of immunity development.
Types Of Adaptive Immunity
Adaptive immunity is of two types:
Active immunity
Passive immunity
Active Immunity
What is active immunity definition biology? Active immunity occurs when the exposure to a disease-causing organism triggers your immune system to create antibodies for that particular disease. It's possible to be exposed to a disease organism via infection with the disease itself (leading to natural immunity), or the introduction of a weakened or killed form of that disease through vaccination. Either way, if the immune individual gets in contact with the disease in the future, then the person's immune system will detect it and quickly secrete antibodies to fight it.
Active immunity is something long-term and can even last for life.
Active Immunity Characteristics
Active immunity requires the body to be exposed to a pathogen or the pathogen's antigen.
Exposure to antigen triggers antibody production. The antibodies then mark individual cells for destruction using specific blood cells known as lymphocytes.
Cells that participate in active immunity are the T-cells (helper T-cells, suppressor T-cells, cytotoxic T-cells, and memory T-cells), B-cells (plasma cells and memory B-cells), as well as antigen-presenting cells (dendritic cells, B-cells, and macrophages).
There's a delay between the moment the body is exposed to an antigen and the development of immunity. The initial exposure results in the primary response. A second exposure to the pathogen leads to a stronger and quicker response, and it's known as the secondary response.
Active immunity can last for a long time and in some cases, for a lifetime.
Active immunity has a few side effects, such as autoimmune diseases and allergies. But generally, it doesn't have any problems.
Passive Immunity
Passive immunity occurs when an individual is given antibodies to help fight disease instead of producing the antibodies in his or her immune system.
For example, newborns acquire passive immunity from their mothers via the placenta. It's also possible to get passive immunity via antibody-containing blood products, like immune globulin, that may be offered when there's a need to provide immediate protection from a particular disease.
That's the main benefit of passive immunity – immediate protection. On the contrary, active immunity can take time (typically weeks) to form.
Passive immunity can be naturally or artificially acquired.
Naturally Acquired Passive Immunity
Maternal passive immunity is an example of naturally acquired immunity and is usually conveyed by the mother to the infant or fetus. This immunity type can be provided through breastfeeding and pregnancy. In human beings, maternal antibodies pass to the fetus through the placenta.
The process usually occurs in the third trimester, which is why the immunity is often low in children born prematurely. Immunoglobin G is the only known antibody isotype able to move through the human placenta. It's also the most common of the five antibody types in the human body. Immunoglobin G antibodies guard against viral and bacterial infections in a fetus.
Shortly after birth, infants should undergo immunization to ensure they don't contact with diseases such as hepatitis B, tuberculosis, pertussis, and polio. But, in some cases, maternal Immunoglobin G may inhibit the induction of vaccine responses during the infant's first year.
Maternal antibodies offer protection against certain diseases like tetanus, measles, and rubella more effectively than other conditions, including pertussis and polio. Maternal passive immunity gives immediate protection even though protection by Immunoglobin G lasts up to one year.
Passive immunity can also be provided via colostrums as well as breast milk, which contain Immunoglobin A antibodies that are usually transferred to the infant's gut, offering local protection against viruses and bacteria. This continues until the baby can produce its own antibodies.
Artificially Acquired Passive Immunity
This is short-term immunization usually achieved through the transfer of antibodies. It's usually administered in various forms including through:
Human blood plasma or serum
High-titer human IVIG or IG from already immunized donors or those recovering from a specific disease.
Pooled human immunoglobulin for intramuscular or intravenous use
Monoclonal antibodies
The artificial passive immunity is even used during the treatment of acute infections and poison effects. Passive immunization provides immunity that lasts for a short time – typically from a few weeks to about three to four months.
Artificial passive immunity can pose a threat to hypersensitivity reactions like gamma reactions. This immunity type usually provides immediate protection, but human bodies don't develop memory. That means the patient stands the risk of getting an infection from the same pathogen unless they receive active immunity or proper vaccination.
Characteristics of Passive Immunity
The immunity is conferred from the body's exterior. Thus, it doesn't need exposure to the infectious agent or antigen.
Delay doesn't arise when it comes to passive immunity's action. It has an immediate response to an infectious agent.
Passive immunity doesn't last for a long time. It's only valid for days.
Exposure to antisera may lead to a condition known as serum sickness
Differences Between Passive And Active Immunity
So, from the above discussion, the difference between passive immunity and active immunity is that active immunity is acquired when a person's immune system is triggered to produce lymphocytes and antibodies. On the other hand, passive immunity is when an individual receives lymphocytes and antibodies produced from the immune system of another individual.
The other differences include:
Active immunity requires an individual to be exposed to the pathogen or antigen, but passive immunity doesn't require exposure to the infectious agent or even its antigen.
With active immunity, a person's immune system actively gets involved in the process while in passive immunity, the person's immune system is passively involved and not actively involved.
Active immunity is artificially conferred using vaccines, but passive immunity can be artificially administered through preformed antibodies.
In terms of the immunity type, active immunity involves both cell-mediated and humoral immunity. On the contrary, in passive immunity, the conferment of the immunity is through readymade antibodies.
With active immunity, immune cells are involved in the formation of the antibody. The cells include T-cells, B cells, and antigen-presenting cells. However, in passive immunity, immune cells are not involved in the preformation of antibodies.
Active immunity involves antibody production that's induced by immunogen or infection, but in passive immunity, there's no production of antibodies but only direct transfer.
Active immunity leads to the development of long-lasting memory cells, but in passive immunity, there's no formation of memory immune cells.
In active immunity, the first exposure triggers the primary response, and if there's subsequent exposure to a similar pathogen, there's a stronger and faster secondary response. In passive immunity, there's no secondary response.
Active immunity results in long-lived protection, while passive immunity only leads to transient protection.
With active immunity, the protective time usually takes time to build because there's a lag period. When it comes to passive immunity, there's no lag period, thus leading to instant protection.
With active immunity, the defense is reactivated by revaccination or recurrence of infection, but in passive infection, frequent re-administration is necessary for renewed protection.
Subsequent doses with antigens may lead to a booster effect in active immunity. However, in passive immunity, subsequent doses are not effective because of immune elimination.
Active immunity provides effective protection, but passive immunity renders ineffective and sometimes incomplete protection.
Active immunity does not suit immuno-deficient or immuno-compromised persons, but passive immunity is suitable for immuno-deficient and immuno-compromised cases.
Active immunity provides sufficient protection, but the protection from passive immunity is less effective and may be incomplete.
In terms of adverse effects, active immunity can be implicated in autoimmune ailments and allergies, but it does not have side effects, in general.
However, passive immunity can cause serum sickness after exposing a person to antisera.
Looking For Biology Assignment Help? We're Here For You
Whether it's a paper on active and passive immunity difference or any other biology question, you may be overwhelmed and in need of help. Contact us today to receive cheap writing help with your biology homework.