As a college student, you have a lot of school chores to complete every day. Of course, you also need to attend every class and also read various books and support material. Let's not even mention the fact that you need to write dozens of essays and research papers every semester, as well as write at least one term paper. Bottom line, high school students are left with very little free time. It is only natural for these people to try to save as much time as possible. After all, your spare time depends on your ability to manage your time. Time management ideas for students are important because the people who manage to implement them gain extra free time. Let's see how time management ideas help students daily.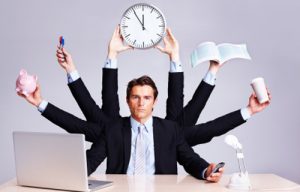 Why Time Management Ideas Are Important for Students
Every month, a student has to attend dozens of classes, write several research papers, read a couple books and manuals, and also do a ton of homework. The life of a student (we are talking about those students who really attend each class and why strive to get top grades) is not easy. So, why wouldn't you want to get a bit of extra free time? This is where time management ideas for students come in. By managing and organizing your time effectively, you are able to do more, faster. This means you can finish all your school work sooner every day and get one or two more hours of free time. If you want to save time, you absolutely need to learn about the best five ideas on time management.
Five Interesting Time Management Ideas
To be honest, organizing your time is not as difficult as it sounds. However, what you definitely need is perseverance and consistency. You need to apply these ideas each and every day, until they come to you naturally. So here are the best five ideas for time management: • Analyze your goals and figure out exactly what you want to achieve in one day, one week, and one month. Then focus on the most important goals. • Learn to prioritize. Don't start working on three or four things at the same time only to be unable to finish any of them. Work on what is important from start to finish. • Learn to say NO. Don't be afraid to decline requests from friends or relatives if you need to finish something important. • Eliminate all distractions. This means the TV should not be on while you are doing your homework. Also, make sure you have a quiet place where you can work undistracted. • Use time management software. This is perhaps one of the most important time management ideas you can get.
Top Time Management Software for Students
Why would you need software to help you manage your time? Because you can easily track your time and keep your work organized by using a simple tool. Using computer tools to save time is one of the most important time management ideas for students. And did you know that you can use a time management app like Workflow, Google Now, RescueTime, and Trello on your smartphone? You don't even need a computer. When it comes to ideas on time management, you need to try a Windows tool that helps you write while avoiding distractions: FocusWriter. And if you want to manage your tasks easily, you can use a program like Trello. Programs like Task Till Dawn can help you automate almost any task on your PC and programs like Rainy Mood can play back relaxing sounds that help you become more productive.
Useful Tips and Tricks
If you are looking for ideas on time management, here are some tips and tricks for you: • Read a comprehensive guide on how to save time each day. You can find several guides online, most of them free. • Create a daily plan and follow it to the letter. • Always remember your deadlines (you can use an organizer). • Avoid multitasking as much as possible and focus on just one task at a given moment. These useful tips and software are very helpful. However, there is one thing that is mandatory if you want to save time: perseverance. Use these ideas and tips daily; do not simply use them for a while and then forget about them. Staying organized and focused is something you want to do for the rest of your life if you want to be able to succeed in everything you plan.