You may have heard about the term "speech essay" and don't really know what it is. Of course, you probably don't know how to write one either. Don't worry about it; there are thousands of students who are looking for information on this same essay format right now. Even though the speech essay is not a "format" in its own right. But we will explain more about this in a bit. By now, you are wondering what you will learn from reading this post. For starters, you will understand what a speech essay really is. Then we will explain how you structure such an academic paper. Of course, we will also show you how you can write a freedom of speech essay. This information can be used to write any such essay, including the speech analysis essay.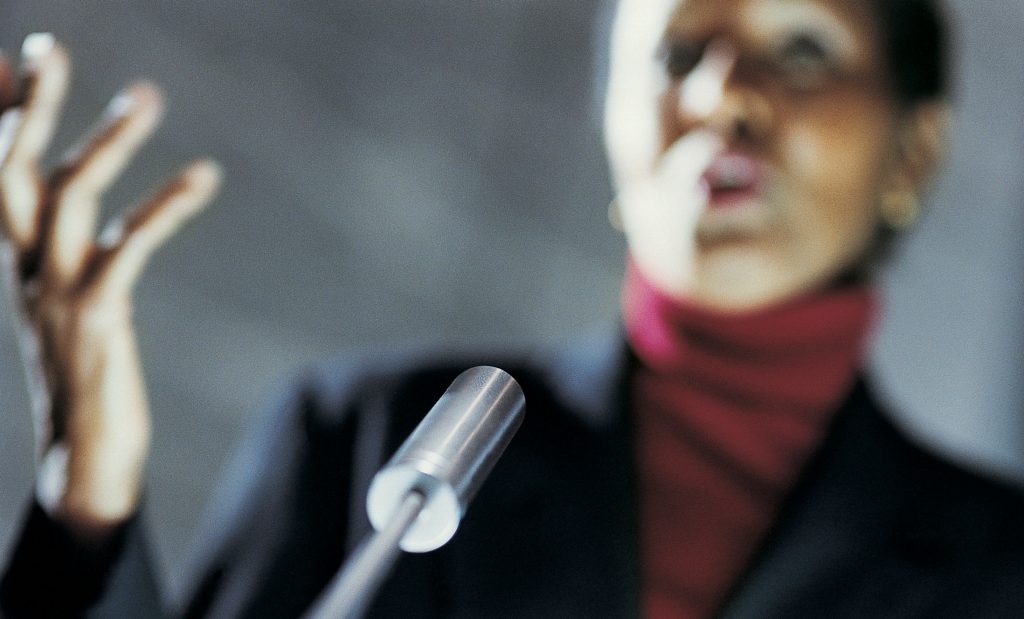 But What Is a Speech Essay?
Let's start with the beginning. What is a persuasive speech essay? It is not your typical essay format, like the research paper. A speech is meant to be delivered verbally, not in writing. However, very few students are able to deliver a speech from the top of their head without any kind of written support. And this is exactly where this kind of paper comes in handy. You write your speech as an essay, following all the relevant academic writing standards, and then you use it as support material while you deliver the speech. In other words, you basically just write the informative speech essay as an academic paper. Instead of submitting it to your teacher, you read it out loud to your audience. Of course, you can structure your speech exactly how you would structure an essay. Don't know exactly how? Read on!
The General Structure of a Persuasive Speech Essay
As we stated before, a speech paper follows the structure of any other essay. This means that you are free to use the easiest structure possible: the five paragraph essay structure. It's a versatile structure that can be used for speeches on any topic and of any complexity. Here is how the general structure of a persuasive speech essay looks like, basically: You start the speech with an introduction where you tell your audience some more about the topic you are about to discuss. In the first one or two sentences, you include your thesis statement (what your speech aims to demonstrate). You find the most important three ideas or three facts that support your thesis statement and then you write a single paragraph for each one of them. The main idea is mentioned at the start of the paragraph, while the rest of the paragraph has the sole purpose of supporting the idea with proof, facts, data, research, etc. If you have a more complex topic on your hands, you can add several more paragraphs to cover a couple of additional talking points. You wrap everything up with a strong conclusion that summarizes everything of importance you have talked about in your paper. Don't forget to include the call to action at the end of the conclusion, if applicable.
Can You Write a Freedom Of Speech Essay?
The example of informative speech essay above should be more than enough to get you started. As usual, we advise our readers to start with an outline. It will help you structure the essay properly and will also help you stay focused on only the most important talking points. Of course, the five paragraph essay structure can be safely used to write a freedom of speech paper. You can then use it as support for a speech or simply submit it for evaluation. All you need to do is to find a great topic for the freedom of speech essay, create an exciting thesis statement, and then use the guide above to write the paper. Remember that each body paragraph should discuss a single idea that supports your freedom of speech thesis statement. Yes, the five paragraph essay structure is simple, yet extremely effective!
5 Tips to Write the Best Informative Speech Essay
Do you need more help with your speech analysis essay? Our professional writers suggest you to start as early as possible to make sure you have plenty of time to finish the speech before the deadline. Also, they suggest you to carefully construct the outline, as it will greatly influence the outcome of your writing. The third tip is to check the references section to make sure you have properly cited every source you've used in your paper. Another important thing to keep in mind is that you should search for the best ideas online when searching for an interesting topic. And last, but not least, remember that you can get some assistance with your writing projects from experienced writers simply by contacting an academic writing company. These professionals can really make a difference if you absolutely need a top grade on your next speech.