Having a college degree can provide students with great career opportunities. But sometimes it is the expensive cost that prevents these students from attending college. Aside from the tuition fee, parents will also have to pay for books and other expenses. This is one of the reasons why there are a lot of college dropouts. What percent of college students drop out?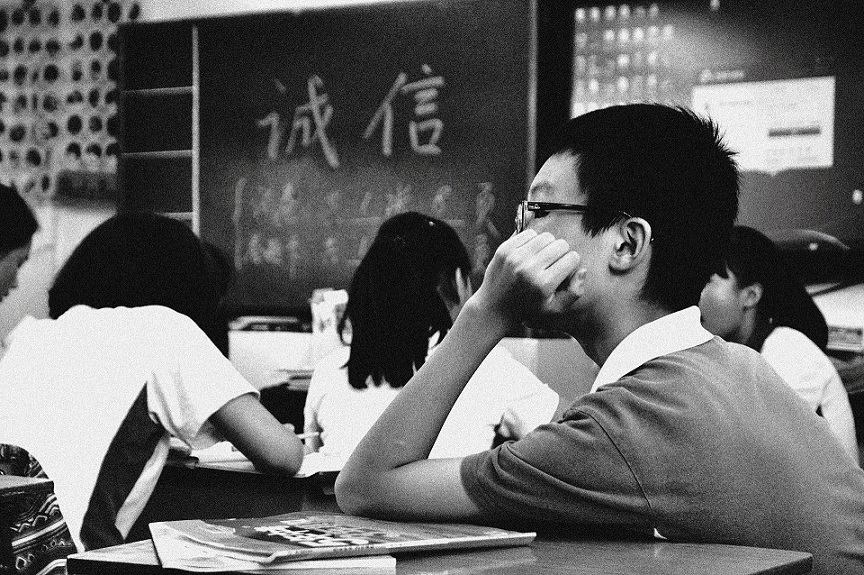 College Drop Out Rates
Base on the statistics of College Atlas, 30% of first-year college students will likely drop out of college. Consequently, at least two-thirds of the students who took a four-year college won't be able to successfully graduate. Based on the survey conducted by LendEDU, about 55% of college students are having difficulties in finding money to support their college education. They also discovered that 51% of college students drop out of school due to financial troubles. The college drop out rate is even higher for low-income families.
Why Students Drop Out of College
It is a fact that college requires a great deal of time and money. Students who desire to go to college have no intention of dropping out. Sadly, even if they have the best intentions, they still tend to drop out of college. To avoid dropping out of college, students must understand the reasons behind this problem. Here a most popular reasons for college drop out:
Money Problems

One of the major reasons for college drop out is money problems. To avoid this problem, parents and students must make a plan in advance. Calculate the money that you will be needing for your college education and look for ways to obtain this money. Research for different types of financial aid and try to apply to all of them. You can also apply for various scholarships. If you still fail after exploring these options, then you can apply for a loan, either a government loan or a private loan.

Personal Problems

Another reason why students drop out of college is personal problems. Perhaps they are heartbroken by a recent breakup or maybe they are having some family problems at home. Sometimes it could also be due to health reasons such as mental illness. Although it would be best for them if they will take a break, however, this can be prevented if there is early involvement.

Most often, colleges and universities have counselors who are willing to help problematic students. If students feel that they need someone that they can talk to then they should visit the school's counselor. If you are suffering from any illness or a member of your family got sick, then you should talk to your professors about this. By being open, they might be able to help you so you can avoid dropping out of school.

Students are Unprepared

College is the time when you have to move away from your parents. However, not all college students are well-prepared for it. Although they might think that this is very exciting, yet they are just not yet ready for it. College is completely different from high school and some students are not expecting too much homework.

When you are already in college, you should become more responsible. If you are not yet ready to live on your own, then you can choose to take a break. Perhaps you can use this time to look for a job so you can earn some money. At the same time, this can make you feel more responsible and independent.

Feeling Lost in the Crowd

With college, you will find yourself in a bigger crowd. Some students are just having a hard time adjusting to this new environment. With a large number of people surrounding you, sometimes it is difficult to make friends. At the same time, you are also trying to keep up with your classes.

If you are interested in making friends, then you can join a variety of clubs. This is the best way of meeting new friends. Here, you can find other students who are also looking for new friends. On the other hand, if you are having difficulty with your classes, then try to talk to your professors. They'll be happy to assist you.
Should I Drop Out of College?
After all, Bill Gates and Steve Jobs are college drop outs. Why should we go to college, when Bill Gates and Steve Jobs became successful even if they failed to graduate from college. Hence, you might think that going to college is useless. But for others, this allows them to become successful in their careers. As a child, we start learning a lot of things. And as we grow older, these things became more specific.
Bill Gates and Steve Jobs are not just ordinary drop outs. They attended prestigious institutions. What college did Bill Gates drop out of? Although Bill Gates dropped out from Harvard he says that he has no regrets about it.
Why did Steve Jobs drop out of college? Jobs attended college at Reed. He dropped out of college because he gets bored with his classes. Jobs has no intention of leaving Reed, he liked being there. The problem is, he did not like taking the required classes. At the same time, he also felt guilty about spending the money of his parents on an education that does not interest him.
Gates and Jobs don't want to go to school because they think that they are smart. But this does not mean that they did not study. Both of them learned things in their way. Perhaps this type of strategy is more appropriate for them. But may not be suitable for others.
Dropping out of college is not the main reason why they become successful. Keep in mind that there are also a lot of people who became successful after graduating from college. Some college drop outs were able to achieve new opportunities. However, some people love learning in school and use this knowledge in acquiring opportunities. By going to college, you can figure out what you want to do with your life. It can help you learn new things and become responsible.
How Do I Drop Out of College?
Should I drop out of college? College might be tough, but it is also exhilarating. Just enjoy it and don't be afraid to get some help if you need one. The most important thing is you should not easily give up. Be persistent so you can conquer any problem that you might encounter.
How many classes can you drop in college? It all depends on the college or university. I want to drop out of college, what should I do? How to drop out of college? If you want to drop out of college, then you should inform the school authorities and be sure to settle all your obligations. The college drop out decision is very critical. You have to think about it carefully before making any decision. If it's just because of assignments, you'd better get professional homework help.
However, if you are very determined in dropping out of college, then you have to decide what will be your next step. For others, it will be the major reason why they dropped out. For instance, it could be due to health reasons or they want to take care of their loved ones. Or perhaps, their parents want them to take over their family business.