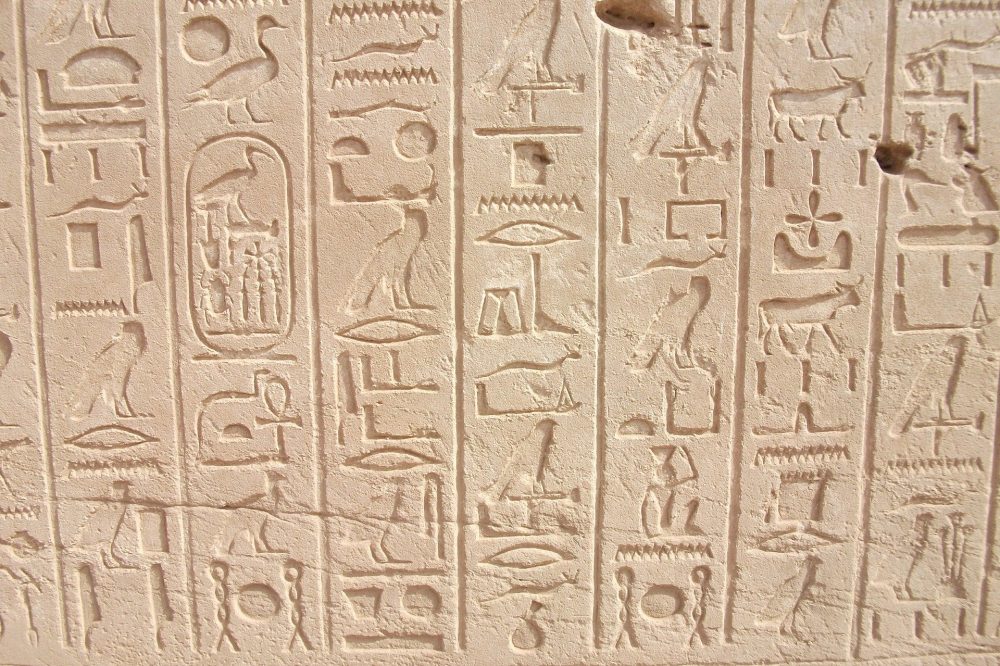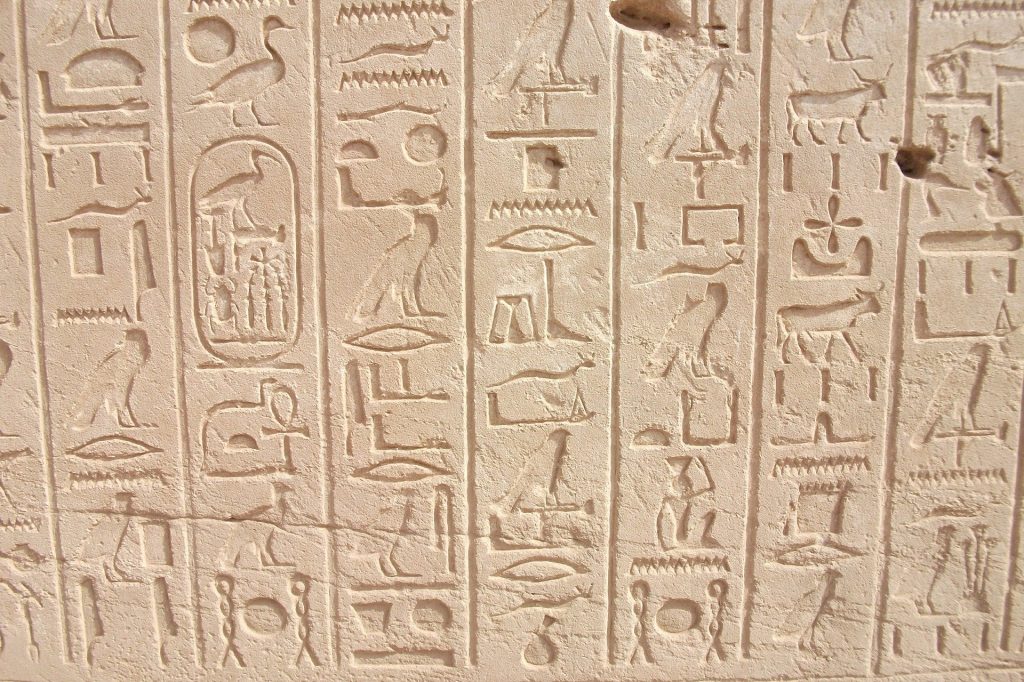 It's estimated that there are over 7000 languages that are currently in existence around the globe. Many are related or derive from one of the oldest dialects and linguistic forms that date as far back as over 10,000 years old. But do we really know what the oldest language in the world is actually? We can make several academic guesses (back by written texts and other cultural factors), but there is no way of knowing what the oldest language or even what the oldest living language in the world is.
What is the Oldest Language?
The earliest evidence of structured language appears in scriptures, and it is this form that researchers believe should be used to determine the oldest language on record. But there are a lot of people that feel the more important goal should be to determine the oldest language still spoken. No matter what side of this debate you land on, there is still a lot of interesting you can learn about our intellectual past from the earliest forms of spoken and written language. If you need to carry out a professional research related to ancient or modern languages, contact our experts in linguistics.
Top 10 Oldest Languages World-Wide Still Being Used
Our list of oldest languages may surprise you. We have some of the most recognizable oldest spoken languages known to humans but even we were shocked at the ones we didn't consider. So… can you guess the world's oldest languages without taking a peek?
The 5000 Club
Chinese – With over 1.2 billion people speaking this today, Chinese is considered to be the oldest living language with multiple dialects that vary from region to region and over 6000 years of history. The characters themselves are about 3000 years old and some of the symbols date back even further to the early Shang dynasty. Symbols each represent a word representing the meaningful sounds from the Chinese spoken language. Its influence on writing, in general, is one of the reasons this is among the most popular oldest languages still being studied today with a modified simple character system.
Egyptian – It's no surprise that one of the oldest languages in the world aligns with one of the oldest and largest civilizations. The language is at least 5000 years old but some texts and hieroglyphics show that it may be even older than this estimate. The oldest form of this language could only be translated with the discovery of the Rosetta stone just before the 19th century. There are only a few people in the world that can still read and speak the ancient version fluently, but the language has evolved into a simplified form using Coptic writing. Despite the ancient hieroglyphic form being spoken by a few, its influence is widespread among academics and historians and promises to remain for centuries to come.
Lithuanian – As one of the influences behind English, German, and Italian, this Indo-European language is among the oldest languages still in use both written and conversationally. It's similar to many other of the top 10 oldest languages on our list, including Ancient Greek and Latin and still utilizes some of the same grammar rules and sounds from these. Its longevity is behind the reasoning that makes it an official language in the European Union.
Sanskrit – This is one of the oldest known languages but, like Ancient Egyptian, it's also one that is rarely spoken today. Historians state that the language was last commonly used in 1700-1200 BCE (or 2500 years ago), and is now one that is now liturgical. As a foundation for many of the languages spoken in Indo-Europe and is present in a substantial amount of ancient texts, it is a well-regarded and respected for its contributions to the oldest languages of the world.
Tamil – If the language is rooted in a nation and culture that boasts nearly 80 million people, you can be sure that it must be one of the world's oldest languages. Originating in India and deriving from the Dravidian group of languages, it is now the official language of India, Singapore, and Sri Lanka and it is still the official oldest language in the world in many parts of India where it blossomed nearly 4000 years. Legend tells that it was Lord Shiva who created the language as a historical and religious language, but later when Portuguese Christian Missionaries arrived in the area, they too adopted the language to publish its own literature among the local people, further cementing its place in history.
The Second Tier
Hebrew – The first entry in our second tier of oldest living languages is about 3000 years old. It's survived as a liturgical language and is observed in religious ceremonies and texts for the Jewish people all over the world. It fell out of use as commonly spoken language about 2300 – 2500 years ago as more people adapted regional languages. It's currently experiencing a sort of revival as more people are studying it today, and it has been anointed the oldest living language in the world as the numbers of people speaking the ancient version are bringing to common use. A modern version of Hebrew is being spoken around the world by over 9 million people and blends a mix of new with the old.
Greek – Appearing in the in the Balkan peninsula about 3500 years ago, this is one of the oldest written languages with a history that is uninterrupted in the sense that it has remained the official language in Cyprus and Greece and is currently spoken by more than 15 million people all over the world. In fact, there are large communities in Australia and the U.S. specifically, where Greek is spoken every day as a result of decades of immigrating peoples coming from Cyprus and Greece.
Basque – At about 2200 years old, Basque is mostly spoken by populations in France and Spain in a thin region on the Pyrenees bordering the two countries. Yet the language is not related to the Romance Languages that evolved from Latin (or any other for that matter) and has a mysterious origin that is still debated by language experts all over the world. It's considered a language isolate and is spoken by just over than 750,000 people in the territories of Basque. It's believed the language was suppressed centuries ago through largely French policies repressing its existence.
Farsi – This language is among the oldest languages still spoken in many parts of the Middle East, including what we now know as Afghanistan, Iran, and Tajikistan. It descends from what was known as Middle Persian and has been the official language of this part of the world for almost 1000 years and is spoken by over 110 million people today (70 million native speakers). Its written form derives from Arabic script (see below) and has been a prominent history with many empires adopting it officially and culturally.
The Next Best
Gaelic (Irish) / Arabic – Okay, so you might not be so happy with our decision to put two languages at number 10. But we can't create a list without listing two of the oldest languages in world history; you likely know about these two but don't quite make the top two tiers. Irish Gaelic and Arabic have both been around for about 1500 years and you can find several well-preserved documents and artifacts testifying to this fact in museums throughout the world. They have both found revivals in many modern texts, artwork, and film as the study of these cultures has resulted in authentic representations from the past.
What do you think of our list of 10 oldest languages? Send us your thoughts or comment below. Learning about the oldest language is always an interesting field of study or personal interest. Also, don't hesitate to check our post about the easy languages for English native speakers. We're always looking for input and would love to hear your own stories about the world's oldest spoken language, so contact us or comment below.