More and more students fail to do their homework or submit them on time every semester all over the world. Teachers and parents are desperate to find out why this is happening. There are several causes of this problem. Many students are simply unwilling to learn much and are unable to do their homework as a consequence. However, many others are suffering from homework and stress.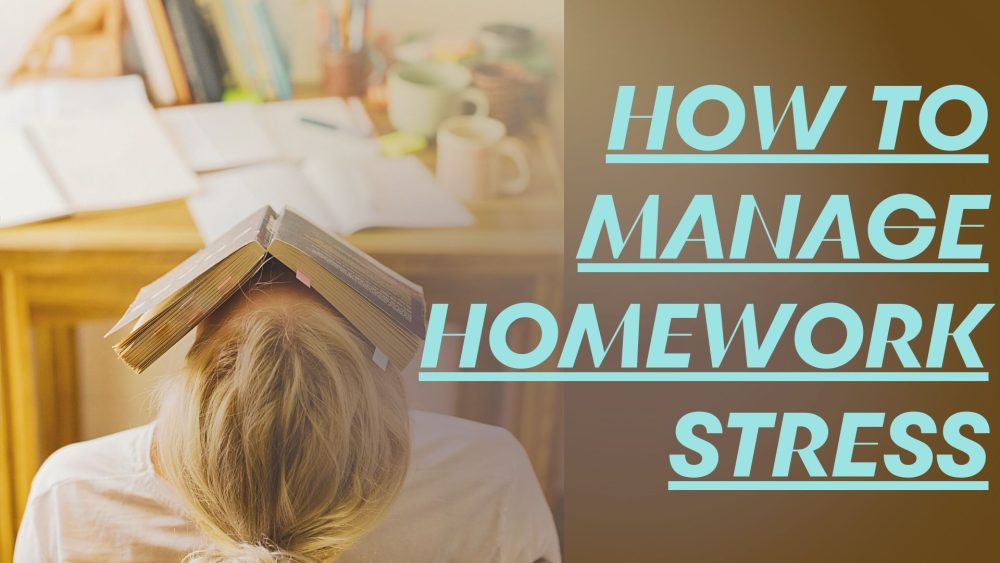 This kind of stress started appearing relatively recently. So, let's learn some homework stress facts like how to find out what causes this stress, learning how to discover if you are suffering from stress, and what some remedies are that can help you deal with it.
What Causes Homework Stress?
There are several widespread causes of stress from homework that we can identify. They are the major ones that are observable and that students sight as well. Here are some of the most prominent ones:
Teachers assign too much homework to their students. This causes stress with homework and students are starting to fail to deliver their assignments on time. Most teachers don't realize that their assignments can be quite difficult to complete and can take students perhaps even days to finish them.
Pupils receive homework from several classes; assignments that must be delivered at the same time. When students need to work on several projects at the same time, they start to rush some of the projects. This quickly causes stress from homework and usually leads to serious performance issues.
Students are having trouble understanding the class material. This means that they are unable to complete their school assignments properly. It takes a lot of time to reread all the class notes and do some additional research. This causes stress with homework and makes students lose most of their good morale.
Students don't know how to properly manage their time and their projects. The fact that young people don't know how to manage their time is a serious problem. Because they are inefficient, doing their homework can lead to stress quite quickly.
Students are unable to get enough time to do their homework properly. This means that these people prefer to socialize with their friends and family and even play some video games, without thinking about homework. They then get too little time to complete their school assignments.
Many students get into a homework depression when they postpone working on their school chores until the last one or two days. In other words, students face an almost impossible situation. They know they can't complete their projects on time, but they also know that they really have to. Being unable to do anything about a bad grade leads to students becoming depressed.
Are You Stressing Over Homework?
If you want to learn how to battle stress, you need to first learn how to spot stress and figure out the factors that are causing it. Homework and stress are usually related, but stress does not appear because you need to do homework. Instead, stress appears when you can't complete your homework on time or are swamped with projects that are all due on almost the same date. Here are some of the things you will immediately notice if you are stressed by homework:
You don't have any interest in doing your homework because you have given up on trying to finish everything on time.
You are constantly worried that you need to complete your homework and never seem to find enough time to work on your school projects.
You may be unable to sleep because you know you can't complete your school assignments on time and this is weighing heavy on your mind.
You become unhappy and start to hide your school results from your friends and parents. The fact that you can't do your homework is starting to have an impact on your social life.
While it may be difficult to avoid stressing over homework at times, especially when you have a lot of assignments to work on, you can definitely manage it if you know about a few best tips and tricks. These tips won't do wonders, but will help you avoid a lot of the stress caused by doing homework.
How To Deal With Homework Stress
Now that you may have identified that you have stress, you probably would like to deal with it. What to do when your stressed about homework? There are many ways to do so, including making substantial changes in your life and mindset. You might want to begin small, though, as a start. Here are some of the most useful remedies if you are looking to get rid of stress caused by homework:
Make sure you get the best sleep possible during the night. Sleep is very important for your state of mind, so a good night's sleep is paramount to success in many cases when it comes to doing homework.
Start as early as possible on each school assignment. By starting early, you make sure you have enough time to complete the assignment before the deadline. This will decrease your stress over homework instantly.
Split large assignments into several smaller parts and work on only one part from start to finish. Organizing your projects and your time will make you more efficient and will help you complete your homework faster and easier.
Set goals and do your best to achieve them each and every day. Being unable to finish on time is a top reason to be stressed about homework. By setting goals and achieving them, you make sure you always complete your projects on time, which you can do with the help of online college homework help.
Pay attention in class. It is the best method of decreasing the amount of time you spend doing your homework. In many cases, you need to spend a lot of hours reading your notes and browsing the Web for additional information about the topic. If you pay attention in class, you won't need to spend as much time learning what you should know already.
Spend time with your friends and family, but know when to stop and return to doing your homework. Remember, you sometimes stress over homework because you lack the necessary time to complete it properly.
These are the best tips and tricks you need to know to avoid the stress caused by homework. If you apply this advice and change your habits for a bit, you have only to gain. You will become better organized, more productive, and a lot more efficient. Doing homework will be a pleasure!
Too Much Homework? We Can Help
So, you have now read up on stress and found ways to implement ways to avoid it in your life. But, perhaps, you have tried this advice and these methods and you still feel stressed and stuck. Well, there is always a last option, which is getting outside help with your school assignments. You can ask a friend or classmate to help, but there is another option.
That option is getting online homework help using dedicated services. We, for example, provide a 24/7 hour buy homework online service for any types of students, so your homework can be completed at any time. Our writers are experts in their fields, and are very communicative. You can collaborate with our writers, and they will provide top tier homework assignments for you. Get in touch with us today, and you will get top grades in no time, and most importantly you will get rid of homework stress!