When it comes to homework, the debate is raging. Do college students really need to receive so many homework assignments? Is homework necessary? Let's take a look at the advantages and disadvantages of homework and see whether or not homework is really necessary. Also, we are happy to provide college students with some advice on how to do homework fast, as well as with a list of 5 interesting tips to help them do their homework faster and better.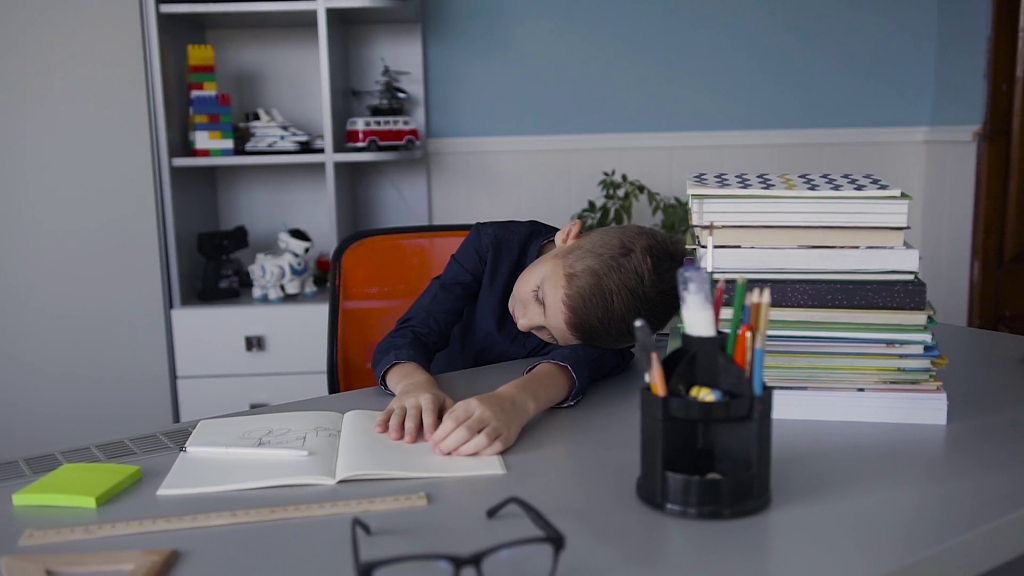 The Importance of Homework
If you are wondering "is homework necessary," let's analyze what studies have to say about the matter. It's true that many students don't really know how to do homework the right way. It takes a lot of their time and it perhaps even prevents them from socializing as much as they should. However, rest assured that you can get homework help if you really need it. With this being said, here are the main benefits of homework, according to studies:
It improves your memory and thinking.
It enables students to cultivate their study skills and their attention skills.
It helps students learn how to plan their time efficiently.
It forces you to study more than what was taught in class.
It shows students how to use the knowledge acquired during class and apply it in the real world.
It teaches you how to use various resources such as the computer, the Internet, libraries, support materials, etc.
It forces students to practice what they learned in class.
It forces the student to go through all the notes he or she has taken during class.
So, is homework important? We believe it is. However, there are also some very serious cons to school chores; cons that we will explore in the following section.
The Cons of Homework
While the importance of homework cannot be underestimated, we believe that there are also some very concerning cons to homework. Why do so many students wonder who can help with homework? It is because they are overworked and tired. They usually feel underappreciated. Nowadays, teachers assign tons of homework without thinking for a second that their students need to have some free time. Teachers are not considering the fact that their students probably have dozens of school assignments from other classes to complete. Many pupils may not know how to do homework efficiently, but let's face it: there are simply too many school chores to work on in any given week. There are also some other cons:
Homework has been shown to increase students' negative feelings towards school.
Too much homework may tire you and may cause you to lose concentration.
Overworked students simply cannot learn at their full potential.
Too much homework leads to copying and cheating.
Parents waste hours trying to help their children do their homework on time.
Too much homework may negatively impact a child's social life.
And there are many other cons of homework. The good news is that getting homework help online is easier today than it ever was. You can hire a professional to help you with your homework and simply outsource some of the school chores. But, unfortunately, homework help does not come for free.
So, Is Homework Necessary?
We believe the homework is necessary, but within certain limits. Complex school assignments force children to learn how to do homework fast. Also, children need to go through all their notes and also read some support materials to do their homework. However, teachers must be aware that school chores take time. And that students need to have at least 3 hours of spare time each day. As such, teachers should be mindful of the amount of homework they hand out every week. But all in all, homework is an important part of the learning process, if you know how to finish it fast.
Learn How to Do Homework Fast
Most students are wondering "who can do my homework?" The reality is that you can do your homework better than anyone else. After all, you are the one who benefits from learning. All you need to do is learn how to do homework quickly and efficiently. It may sound difficult, but it actually is not. Of course, you can also get some homework help when you have some very tight deadlines. This assistance helps you avoid low grades.
5 Interesting Homework Tips
To help you out, we have compiled a list of the best tips for college students. Without further ado, the list of the best 5 homework tips:
Start as early as possible on your homework to make sure you have ample time to finish the project.
Always study in a homework-friendly area and avoid all distractions (music, Internet, friends, etc.).
Make a plan for the entire week and follow it through.
Don't be afraid to seek homework help on the Internet if you run into trouble.
Have a positive mindset; homework helps you become a better student.
In conclusion, the importance of homework cannot be understated, as long as students are not forced to work on their school chores for the entirety of their free time.