Are you struggling to get homework done on time? Or perhaps you are struggling with getting the good grades you need to improve your GPA or to avoid repeating a class. If this is the case, you are probably searching online for ways to get your homework done faster and better. And truth be told, most students are looking for a way to get somebody else to do their homework for them. This makes sense because a professional writer – who has a degree in that specific field in most cases – is your best option if you need top grades. Let's face it: hiring a professional to help you with your homework is just like having your teacher do your homework for you. The problem is that experts and their services are not free. In fact, professional writers are not even cheap. So, what are your options? Can you really get homework for free from somewhere? You can, but not in the way you think. But before we get to that, let's see if you really need
assistance with your homework
.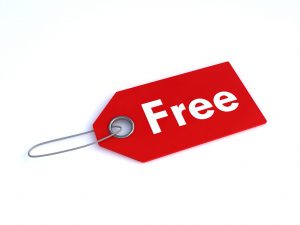 Do You Need Help With Homework?
Most college students don't realize that they may not need help from a professional writer. Why? Because they think that doing their homework is very complicated when in fact they have more than enough time to complete the school assignments. Yes, you may not know much about the essay topic your teacher assigned to you. But you can do some research online. You should look for ways to get free homework only when you are certain that you will not be able to complete the assignment yourself. If the topic is not overly complex, you should try to at least do some research and try to do the homework yourself. After all, free things are never of the highest quality. And this applies to homework as well. Of course, there are situations when you absolutely need to get some help from a third party. For example, you should ask yourself "who can do my homework" when you encounter any of these situations:
You have just a few days left until the deadline and it becomes clear you won't be able to complete the project. Time to ask yourself "where to get homework free?"
There is very little information about the homework topic online and you don't know much about the subject matter.
You have plenty of other, more important school assignments that you need to focus on.
You are struggling with writing the essay because English is not your first language. Until you get better at expressing yourself in English, you should look to get your homework for free.
Can You Get Homework for Free?
Now that you know whether or not your need homework assistance, it's time to find the best sources from where you can get free homework. Of course, the first place you want to go is the Internet. There are hundreds of websites that are dedicated to helping college students with their homework. Many of these places have extensive tutorials that you can read for free to learn how to solve specific problems. And many websites even offer free essays that you can use to gather a lot of information about a wide variety of topics. You can then visit various forums and chat rooms dedicated to students. It's free to ask a question on these boards. Simply ask what you need to know. You can even post your problem there and kindly ask for a solution. There are many helpful people who will be happy to show you how you can solve various problems. Some people may even help you with ideas and even entire paragraphs for your essays. And even if they can't help you, people will show you cheap homework solutions that you can try.
Effective Homework Solutions
Even though you may be able to get some homework for free, be aware that nobody will do all your homework for you. After all, nobody is willing to work for free. However, you can use the information, tips and advice you receive for free and attempt to do your homework by yourself. As a bonus tip, go to the local library and start reading papers written by established authors. You can learn a lot about how to write a proper essay by following excellent examples. If you absolutely need help with homework, you should consider spending a few dollars. There are many companies that are offering tutoring services. You will not only be able to complete your homework on time, but also learn a lot about academic writing and about how you can complete your school chores faster and better. Alternatively, you can get some cheap homework from an academic writing company. A professional writer will do your homework and send it to you – for a price of course.