Pronouns identify people in the English language. Ordinarily, the singular form in the third person implies a specific gender. For instance, the pronoun "he" is used to refer to a man or boy, and "she" is a female pronoun referring to a woman or a girl.
Now, what are gender neutral pronouns, you may ask.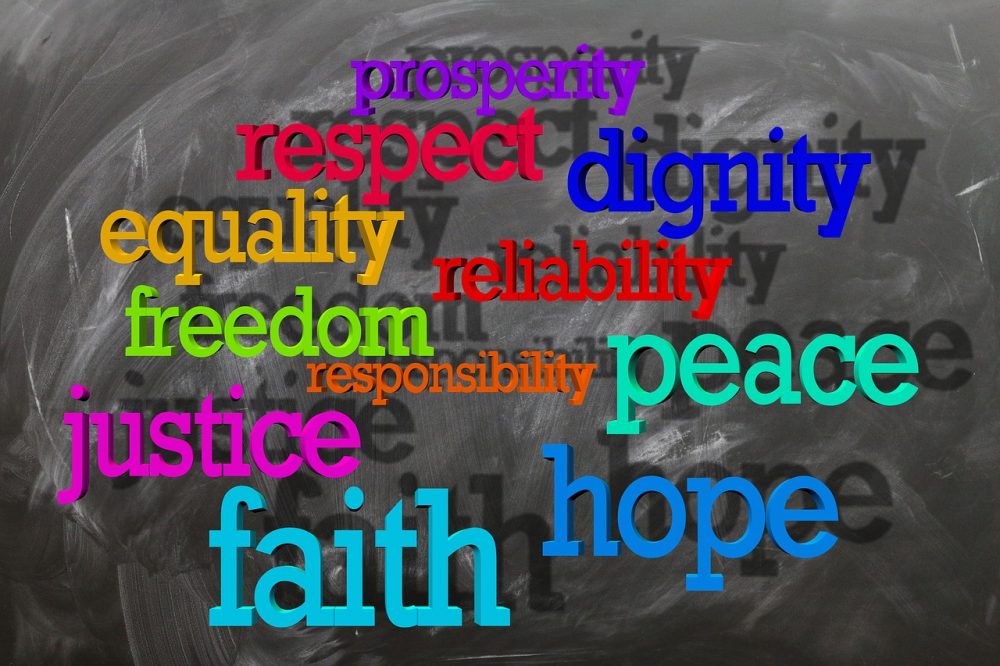 Also referred to as gender inclusive pronouns, they are pronouns that do not mention gender in the same breath as the person in question. In short, the nouns and pronouns that tip to a specific gender are avoided.
The society, in general, is now cautious when it comes to labeling other people. It has led to a point where people seek permission before attributing someone to a particular gender. However, others prefer using the person's name when they are crossroads over which pronoun to use.
Before we delve into the bone marrow of the gender-neutral pronouns, let us first look at the importance of using the right gender pronouns.
Importance of Using a Person's Gender Pronoun Correctly
It comes with a lot of advantages, but among them, the most important ones include:
A mark of respect for the different gender identities
Promotion of transgender awareness
Prevents making assumptions about a person's gender identity
Preferred Gender Pronouns
Preferred gender pronouns are those that individuals prefer that others use to identify their gender. They also help in situations where there is no specific gender of the individual in question.
These are "he, him, his," "she, her, hers," or "they, them, theirs."
With the growth of the transgender community, new gender pronouns continue to emerge as advocated for by these groups.
Below is a list of some new gender neutral pronouns used:
Himself / Herself – Zieself, Hirself, Eirself, Verself, Terself, Emself
His / Hers – Zis, Hirs, Eirs, Vers, Ters, Eirs
His / Her – Zir, Hir, Eir, Vis, Tem, Eir
Him / Her – Zim, Sie, Em, Ver, Ter, Em
She/he – Zie, Sie, Ey, Ve, Tey, E
Example in a sentence: Ze called zirself to clean zir house after taking breakfast.
A point to note:
The gender pronoun list above applies when the other person approves for him or her to be addressed that way. You cannot start referring to anyone with the gender pronouns anyhow – you may be perceived as a mad person.
They refer to individuals such as non-binary, who are neither identified as strictly women or men. In cases where when you do not know what the person would prefer, it may also be useful to use such neutral pronouns.
Additional Examples
Gender neutral pronouns are many, but here are some examples: they, them, theirs; xe, xir, xirs; ze, zir, and zirs.
Some of these pronouns come from foreign languages, such as the pronoun "Sie" is German-inspired. Nevertheless, others are from fiction, all to incorporate the non-binary, LGBT, and LGBTQ.
The goal of these gender neutral pronouns is to create a more trans-friendly environment.
In most colleges and universities, people share their pronouns and ask for a second opinion when making introductions.
Let's talk about the non-binary in brief, shall we?
The Non-binary
They are those who neither identify as "male" or "female." Such people may, therefore, find it offensive when they are referred to using masculine or feminine pronouns.
Non-binary pronouns are not used often, but as time goes by, people are encouraged to use them.
"They" as a Gender-neutral Pronoun
It is one of the most common gender neutral pronouns. Below are some examples of how to use it:
"I called the hiring officer, and they told me to submit my documents the next day."

"I found someone writing their essay yesterday."

"Who's the owner of this wonderful chair? I'd like to have a chat with them."
Quick Tip on Gender Neutral Pronouns
When addressing a group, it may not be easy to ascertain the constituents of the group. Therefore, you can say, "Hello, everyone" or "Greetings to y'all." It will place you on the safer side, as you will not be on the offensive side of anyone.
Gender Neutral Pronouns Explained

The use of gender neutral pronouns is not that hard, after all. From the discussion above, these pronouns contribute to an inclusive and friendly environment both in school and at work. Wouldn't you want to live in a society where you are appreciated and referred to according to your preferred gender?
Did you enjoy reading this piece? Why not get down to practice now, not only in writing but also in your oral speech.
Homework help on other related topics is also available from our team of top-notch writers at pocket-friendly prices.