Being a freshman in college is not as easy as you though, is it? Otherwise you wouldn't be reading this blog post. But don't worry; you are not the only freshman in college and you will definitely get over all the initial difficulties. Yes, you may not know your way around campus and will definitely be late for some classes. You may get picked on by older students. And you may even start to feel unappreciated and unimportant. Coming from high school and suddenly finding yourself a freshman in college can be quite a challenge. However, rest assured that you will get over this accommodation period and will do just fine in college. Let's talk a bit about what it's like to be a freshman at college and about some of the things you can and cannot do.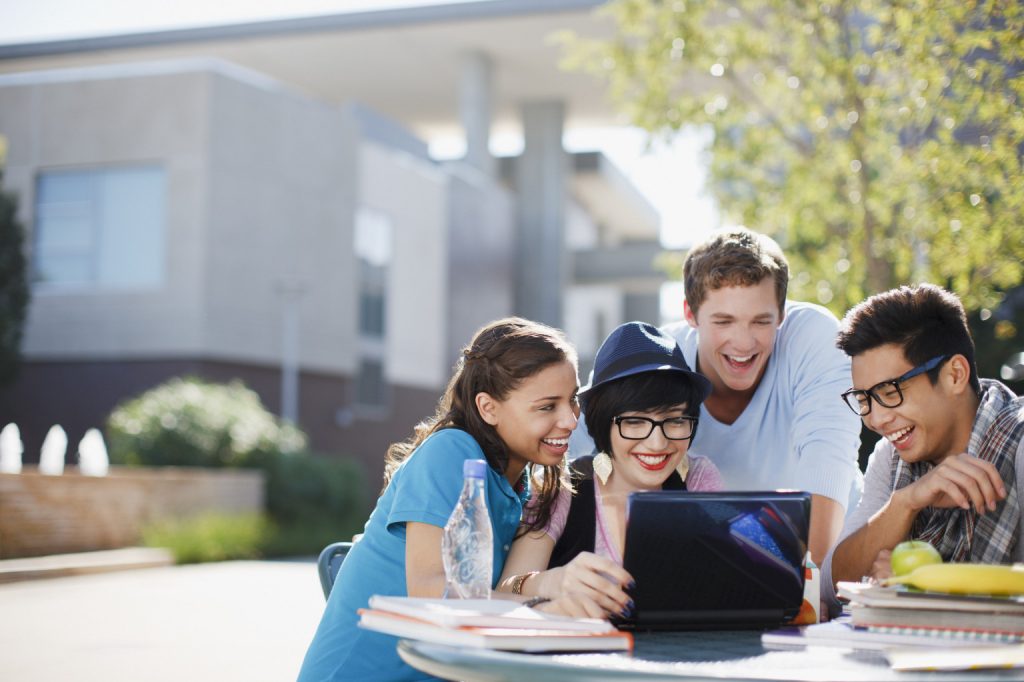 What Does Being a Freshman in College Mean?
To be honest, you will feel overwhelmed by the changes. Being a freshman at college is a completely different feeling than that you are used to in high school. And as we stated above, you may feel lonely and underappreciated. However, rest assured that nobody has anything personal against you. People just don't know you; YET! We have all been in this position as high school students who came to college for the first time. However, things will soon start to change for the better. Keep in mind that there are many college orientation programs that are aimed at helping you get the hang of college life. Don't be afraid to take advantage of them. Also, try to establish good rapports with all your classmates and all your college dorm mates. You need friends. But most of all, be yourself and don't get frightened by change.
Getting Freshman in College Scholarships
The next problem you will encounter is money. You will quickly realize that college is much more costly than high school. Even if your family supports you, you may need some extra money. So, why not look into freshman in college scholarships? There are scholarships that you can obtain if you are a good student and if you don't have any problems with college staff. Remember, these freshman in college scholarships can make the difference between enjoying every day of your college freshman life and staying at home because you can't afford a pizza and a soda. Of course, to get a scholarship, you have to be good; and you have to be competitive. So start attending each and every class and start working on your projects on your spare time. Scholarships won't win themselves!
Finding Direction as a Freshman at College
We are sure you are eager to get some freshman in college advice and tips. We know you have worked a lot on your college application and that you now want to make the most out of college life. Congratulations on getting accepted at the college of your dreams! Now it's time to find your direction and start working hard. We know, it doesn't sound like a lot of fun. But you must always keep in mind that the school admissions committee has allowed you to attend this college because they thought you were a good match and because they though you will do great things. Others weren't so lucky! So don't disappoint them or your family and start working hard to earn good grades right from the start. You have time to go out with your new friends or with your new crush. But never, under any circumstances, neglect school. Remember that you are there to learn and that you may even be able to get scholarships for college. You should have one clear goal in mind: to graduate from college with the best possible score. This is extremely important as it will directly influence your chances of getting admitted to a university.
Keep Away From Negative Behavior
Aside from the freshman in college tips that have been provided above, there are some warnings that you need to hear. We know that there are a lot of temptations everywhere around you in college. However, always keep in mind that alcohol abuse will only bring you problems for the rest of your life. Of course, you will most likely drop out of college as well. Keep away from alcohol, not to mention from drugs. Alcoholism is a serious problem that most colleges face, and the staff take a very strong position against it. You will be expelled without being given another chance. Being addicted to drugs is even worse. So, enjoy your college life as much as you can, but stay away from binge drinking and substance abuse. These two things are responsible for perhaps 60% of all drop outs in college. We believe you are better than this!