Nowadays, businesses are more aggressive in their efforts to make a larger profit. Corporations and conglomerates are no longer paying attention to their corporate social responsibility. They are employing methods that are often in a grey area. And the way corporations conduct business has a severe impact on people. And by people we don't mean just their employees, but also people who consume the products manufactured by said companies. Also, people who live in the vicinity of the production areas may be affected as well. As an example of corporations breaching their corporate social responsibility standards, there are plenty of factories that have severely polluted the environment and that have affected the health of thousands of people. And this is just one of the examples of the way companies neglect their corporate responsibility.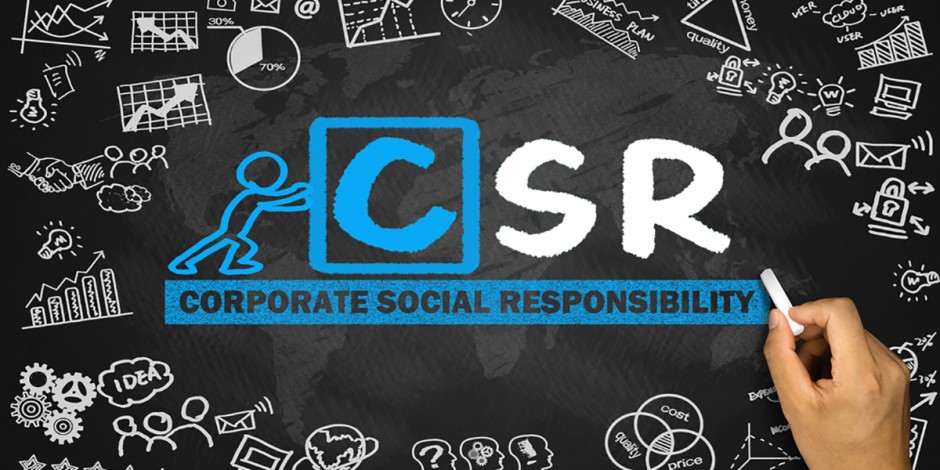 But What Is Corporate Social Responsibility More Precisely?
Before we get to the reason why university and college students are concerned about corporate social responsibility, let's expand on this term for a bit. So, what is corporate social responsibility? Simply put, CSR is a set of regulations that a business creates internally. Ideally, the corporation will follow these regulations (all of whom were created by the business itself) so that it protects its employees, the people consuming its products, the people living in the surrounding areas, and the environment. Some schemes are even forced upon companies at the state or government level. Why? Because it has been proven time and time again that corporations are routinely neglecting their corporate social responsibilities. And this is causing problems for other people who are affected by the way the company is making a larger profit. Now that you know what is corporate social responsibility, let's see why it is important.
The Importance of Corporate Responsibility
Imagine a company that is producing pesticides. And this corporation has a plant near a river. One day, a pipe bursts and a large quantity of chemicals finds its way into the river. The company decides not to inform the authorities or the people living downstream because they know that the fine and the investigation would be harmful. This is a clear violation of the corporate responsibility regulations. The actions of the company are putting people's lives at risk and risk destroying the environment and the river's fauna. Some executives will even go as far as to ask "what is corporate social responsibility?" But rest assured that they know perfectly well what it is. People have started to push for tighter regulations because companies are violating their CSR. And college and university students are increasingly concerned about it as well. Studies have shown that students nowadays are more interested in the corporate social responsibility of a company than in the salary.
Corporate Social Responsibility: Pros and Cons
Why is corporate responsibility important, you may ask? First of all, CSR regulations are protecting people against all sorts of damage. It protects their health, their family, their wage, and even their life. These are just some of the pros of corporate responsibility. Other pros include the fact that CSR protects the environment and even the state. Corporations have a duty to the people and to the government. They are subject to the law, just like any other residents of the country. What is corporate social responsibility? CSR is the regulations that prevent corporations from doing everything they can to improve their bottom line. And did you know that there are now social responsibility courses for students of higher education? College and university students are being taught why CSR is important and why it is much more important than a good salary. There are very few cons to CSR. One of the main cons is that companies are a lot more scrutinized by the media and by the state. Also, CSR is not cheap to implement. But corporations assumedly have the funds for it, so we do not consider the latter an excuse.
The Effects of Corporate Responsibility on Students
Now that you know what is corporate social responsibility and why is corporate responsibility important, let's talk about another consideration. Students are increasingly concerned about CSR. Case study after case study has demonstrated that business students are more concerned about the corporate social responsibility of the company they are about to work for than about the salary. In fact, most of these students are willing to sacrifice a high salary for good CSR. And CSR applies to everything you can imagine. Take for example Airbnb's "We Accept" advert that shows five people of different ages, genders and skin colors. Social responsibility applies to race and color as well. More and more students are aware that corporations are sometimes breaching their CSR. And social responsibility courses help students decide which companies they would love to work for. And salary is not the first thing taken into account anymore.