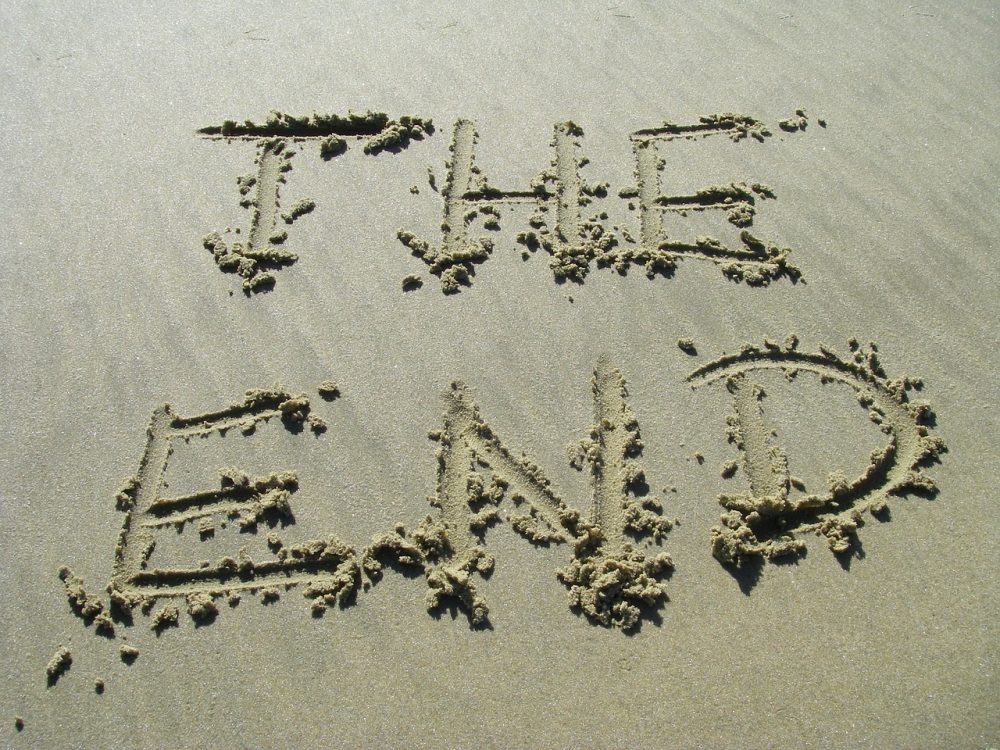 What is a Concluding Sentence?
One of the most important characteristics of a well-written essay is using a strong concluding sentence in a paragraph. It serves as a signal to the reader that your discussion point or main point has come to an end. Throughout your essay, you should incorporate a concluding sentence for each body paragraph and a conclusion sentence to end the entire essay.
"What is a conclusion sentence?" is just the type of question we get from students throughout the year. Writing a good closing sentence takes time and practice. There are several concluding sentence words you can practice with, but you need to be sure you are choosing the right one to make the right impact on the reader. Some of the most common ones are:
As a result
In conclusion
To summarize
Finally
Lastly
Overall
The use of any one of these will tell the reader that you are done with that part of the essay and are ready to move on to the next point. Or it can also let the reader know that you are done with the essay and are summarizing (in a closing paragraph) all of the major points you have made in defense of your thesis statement.
If you are a student just learning the concluding sentence definition it would be a good idea to have a look at a concluding sentence example taken from a reliable resource such as a writing guide or an educational website.
"What's a concluding sentence and what are its most common characteristics?" There are four characteristics of an effective concluding sentence:
Restating the main topic or discussion point made in the paragraph
Reviewing the evidence and examples made in the paragraph
Do not introduce ideas that weren't discussed in the paragraph
Includes a transitional phrase or word to segue into the next paragraph
Concluding Sentence Examples
We stated earlier that one of the best ways to learn how to write a great conclusion is to simply find an example for you to copy from. A well-written conclusion sentence example can be found online, in writing guides, and educational agencies.
The use of a concluding sentence generator is an easy way of achieving coherence between two ideas or bringing an entire essay to a close. These can be used online for free but you should look for a trusted program with good reviews. You can also get conclusion sentence examples for essays by contacting a professional writing and editing agency.
How to Write a Concluding Sentence
Unlike the first sentence of the closing paragraph, you don't need to restate your thesis. This is your opportunity to leave a lasting impression on the reader. You can achieve this in many ways, including ending with a quotation, a call to action, or a question. You should, however, stick to the theme and tone of the rest of the essay.
There are different things you can consider when learning how to start a concluding sentence. The first word or phrase does not have to be fancy. Stick to clear and concise wording to effectively communicate what you are trying to say. Now is not the time to try to impress your reader with your extensive vocabulary. Just be direct.
Playing the "so what"? game is an excellent way to learn how to write a conclusion sentence that leaves a lasting impression. Answer the question in simple terms. For example, a good concluding sentence essay might delve into the Electoral College system in the United States. After presenting your case you can ask yourself "why is this important?" Your response, guided by the points you have made throughout the essay, will format the basis for your conclusion sentence.
Concluding Sentence Starters
Conclusion sentence starters are important because they capture your reader's attention with just a few words. It lets him or she know that you are about to wrap things up and driving home your main point. As stated earlier, you should never bring up anything new. The exact style or structure of the final paragraph and sentence start will vary depending on the kind of paper you are writing.
Earlier in this article, we provided a list of some of the best conclusion starters when we first began to discuss how to write concluding sentence. Here is a list of more starters you might consider for a variety of paper assignments:
Above all
After all
Although
As stated
Basically
Despite
Furthermore
Indeed
Overall
To this end
These are just a few examples. There are dozens more for you to try out. A simple web search should bring up a list for you to keep handy when you work on your next assignment.
Concluding Sentence Transitions
Transitional words and phrases serve to link one paragraph to the next and are important characteristics of how to make a concluding sentence to make essays stronger by establishing coherent relationships between ideas.
Brainstorming sessions are excellent activities for coming up with new transition words. It allows you to get all of your thoughts down on the page. You may need to access a dictionary or thesaurus to come up with new words. Not only do they each help build your vocabulary but you'll be able to find transitional words and phrases to improve your essays.
There are a number of printable resources to find online. But we advise you to speak to reputable resources first. Teachers, educational leaders, or professional writing sites are all excellent places to turn to. Just be sure to research each one before visiting each.
Contact us for more information on how to write a good concluding sentence. We can provide you with excellent resources as well as dozens of conclusion sentence examples for you to review. Learning from experts is a great way of seeing ho an effective concluding sentence is crafted to effectively capture and maintain an audience's attention. Give us a call, email us, or send us a chat message; our staff is ready to address your inquiries 24 hours a day.