Doing your homework everyday tends to get a bit repetitive. You will quickly get bored of working on your school assignments in complete silence for hours. In fact, it may even become awkward to learn in complete silence. Believe it or not, there is a way to solve this problem. It has been demonstrated that music for homework is a very effective method of keeping focused and increasing your productivity.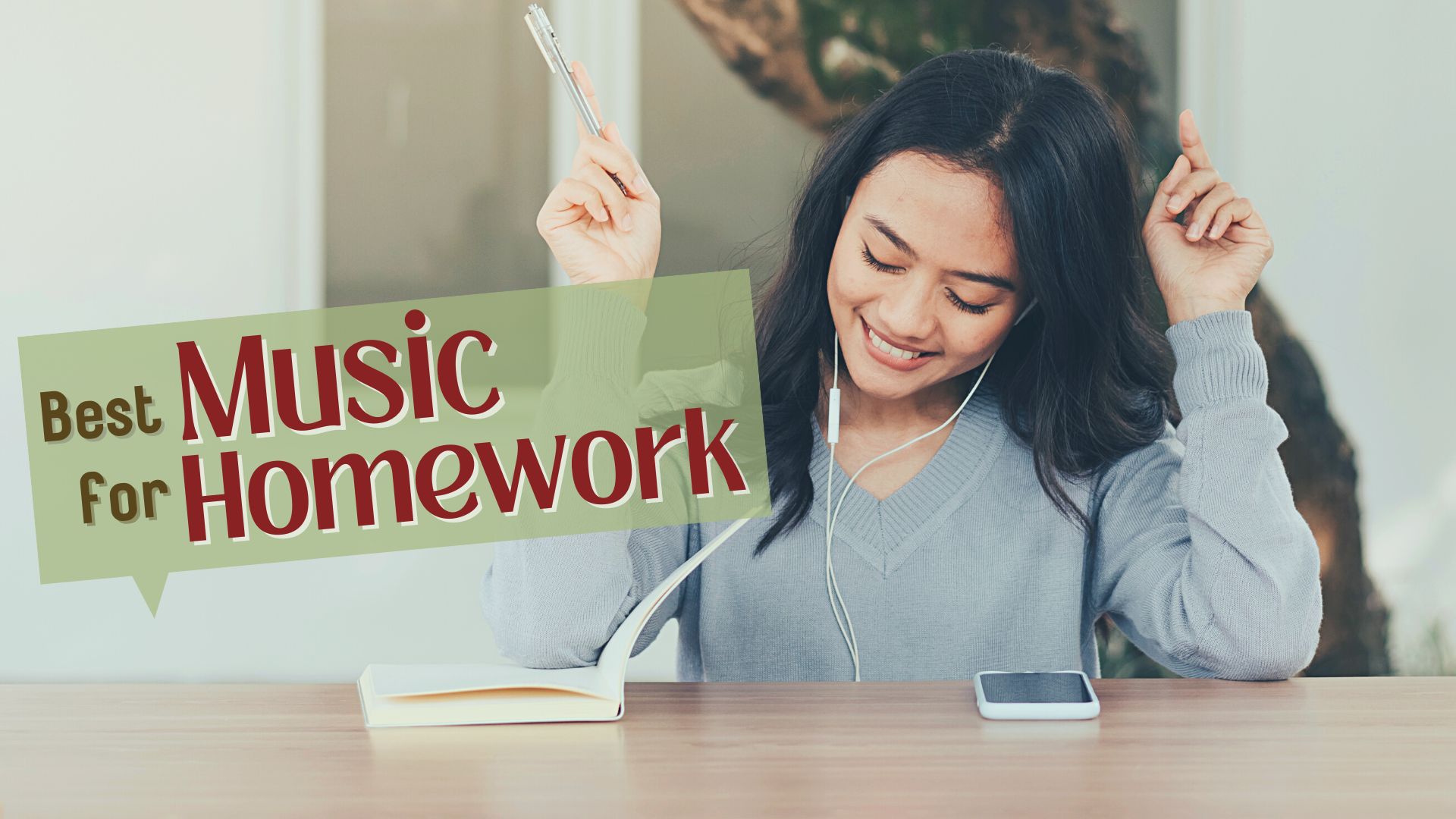 It sounds strange, but the truth is that certain songs to listen to while doing homework can actually help students concentrate and do a better job on their school chores. Yes, it also makes you cool. However, to get the most benefits out of music, you need to be able to listen to the best music for homework. This is easier said than done, because most students don't know what music to pick. Let's take a look at some of the benefits of music, some places where you can find good music, and a few examples of sound tracks you can listen right now.
Homework Music Benefits
First, let's take a look at the benefits of listening to music while doing homework. There are several benefits of having an adequate study music playlist available at all times. Check them out here:
Music helps you study. Studies conducted by universities such as the University of Wales have demonstrated that music can help students study more efficiently and learn more in a shorter time. It looks like music improves memory, attention and even the student's ability to do mental math.
Music is known to decrease anxiety and depression. Let's face it; you won't be able to do your homework properly when you are sad and depressed. However, some music to do homework to can easily relieve most of the depression and anxiety. It has been demonstrated that music calms students down and helps them focus better on their school assignments.
Music keeps other sounds away from your brain. The sound of your neighbor's dog barking or of airplanes taking off near your home will not have any effect on you. You simply won't be able to hear all the distracting sounds around you and will be able to focus properly on your homework. This is why a homework music playlist is great for every student.
Listening to music while doing homework is a great way to make sure you don't feel the urge to do something else. When you work in complete silence, you get bored quickly. Getting bored means you feel the need to do something else, like playing a video game. If you get bored while listening to music, you can simply stop what you are doing and listen to one of your favorite tracks while you think about something else. You will then be able to immediately get back to work when the track is over.
Places To Find Songs To Listen To When Doing Homework
However, to be able to reap all the benefits of listening to music while doing your homework, you need to make sure you get the music you need. You don't want to listen to tracks that have too many lyrics or that have a crazy rhythm. These will distract you and decrease your ability to do your homework correctly.
Music and homework should go hand in hand. The best tracks are those that have few lyrics and are melodically pleasant. For example, listening to heavy metal rock is not a good idea. Listening to vocal trance, on the other hand, is a very good choice.
You can find all genres of music on the Internet. While YouTube is not generally considered a platform where one can find a lot of audio, it is actually one of the greatest sources of music you can ever find. Yes, users are required to upload videos on YouTube, but there are hundreds of thousands of audio tracks there as well, made to look like video clips. Some of these tracks are two or three hours long. Some are even called the best music for homework.
And let's not forget that one of the best genres of music that help students do their homework is classical music. Yes, the plain old Beethoven, Bach and Tchaikovsky are great for listening while you work on that difficult project for the physics or path class.
Good Examples Of YouTube Music To Listen To While Doing Homework
Here are a few good examples of great YouTube music that works best for homework. Some of these tracks are even titled the best tracks for studying – and for a reason:
https://www.youtube.com/watch?v=WPni755-Krg – This YouTube mix is 3 hours long, so you can play it in the background. It's soothing and relaxing, with absolutely no lyrics.
https://www.youtube.com/watch?v=w3HCPVMtd8M – This is a mix of Bach music (instrumental, orchestra) that is perfect for studying, according to its makers. Homework music classical is relaxing and has various rhythms to keep you from getting bored.
https://www.youtube.com/watch?v=RAVbvBK8ceU – This is a trance mix made for studying. It does not have any lyrics, but its rhythm is relatively fast-paced and active.
https://www.youtube.com/watch?v=1o-xjAdwW4k – This is a vocal trance mix that has the best 50 tracks of 2017. It contains lyrics, but the music is calm and chill; nothing brutal or too fast-paced.
Of course, you can always get music for homework for any channel that has live music. This way you never get bored. The channel's owners mix the music themselves and it's all live so you don't know what's coming next. There are hundreds of channels that play live trance music, progressive vocal trance, and even classical music. You definitely have plenty of options to choose from (and don't forget about our tips above).
There are many places where you can get music to be the best homework writer to on the Internet. In addition, you can always go to a radio station's website and start listening to radio online. The problem with radio is that although it plays cool tracks, it also contains advertisements and quite a lot of speech. This can quickly become distracting for a student who is trying to focus on doing his or her homework. Whatever source you choose, make sure that the music you listen to is adequate for studying.
Still Having Trouble With Homework?
Music for homework can be a life saver indeed. Hopefully the advice above has given you some ideas and inspiration to change your study habits toward them being product, efficient and fulfilling. But it is not an answer to everything. You might create a great environment for studying, but still feel stressed and stuck. Sometimes it is undeniable that you need a little outside help.
One option you should consider is getting outside homework help from your family, friends, or classmates. But they might be busy or at their capacity as well. That is why our service is here, for the moments when you are thinking of paying someone to do your homework. Our writers are top-notch professionals at the top of their games, who are willing and enthusiastic to help you with any assignment you might have. Your teachers will be absolutely impressed and you will be at the top of your class!