We've all come across some fantastic pieces of art in one way or the other. Ever felt the urge to critique one but didn't know how? Don't panic.
The grand Pablo Picasso once said, "Every infant is an artist. The question is, how do you remain an artist once you grow up?" I guess that is the case for some of us, if not all, especially you reading this if I am not wrong.
Remember when you'd draw some "amazing zombies" in your kindergarten and crave to show them to the whole world? Do you still do that? But I digress.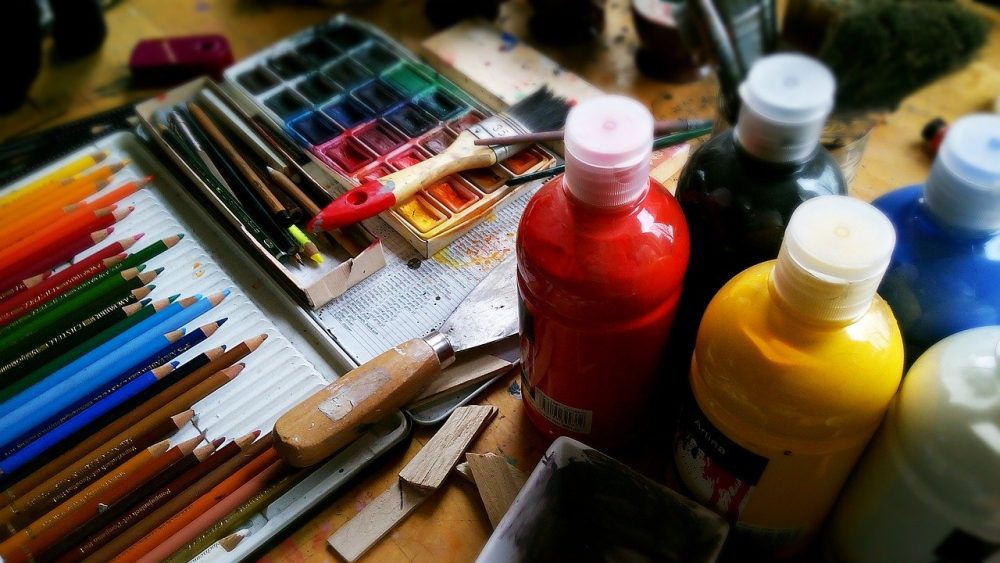 What is an art critique, you may ask?
Since this is not an English class, let's keep it short and sweet as usual, shall we?
Critiquing art means discussing or evaluating of visual art.
Quick and delicious, as promised!
Provided you have the necessary skills (all of which we are going to cover), then writing an art criticism essay shouldn't take you more than an hour. You see, the way you insert that ATM card in the machine and within no time the money starts trickling out is the same case with this essay type.
So, the end goal of an art critique should be to enable the readers to see the primary intention of the artist. Leonardo da Vinci would be angry with you if you misinterpreted his Mona Lisa masterpiece, would you want that? I guessed right.
Now, would you want to write a great essay critiquing Da Vinci's art that would make his bones give you a standing ovation? Let's start with the essential structural elements of an article on artwork.
Structure of an Art Critique Essay
Follow keenly to see the writing and requirements of this essay in each section.
Introduction
Imagine the POTUS is about to address a gathering, and you are the Master of Ceremony, how would you introduce him? Yes, you see all those beautiful words (some of which are an exaggeration) have one intention; to make him look like the president of the whole world.
Your introduction should, therefore, give the readers information that is vital concerning the artist, his artwork that you are describing, and its features, which are: title, materials, and location.
Thesis Statement
Like any other form of essay, a thesis statement is of relative importance in an art critique essay. You should artistically (since we are talking about art here) come up with an argument on the art object in question. In other words, you should make a claim, directly answering a problem, which is the art.
The Body
Here, you are required to give a full description of what was in the artist's mind when he was coming up with that particular drawing.
Bring out your writing prowess by showing your readers how you first felt when your eyes had a glimpse of the art. Objectivity should be maintained to prevent turning off your readers, who may think that you are exaggerating or forcing them to accept something that is not there.
The Conclusion
Do you want your readers to go back to your art critique essay time and again? Then the secret lies here. This part of your art analysis paper ought to have your evaluation of the work that you were describing in the body.
Always remember that since this is an analysis, both the strengths and weaknesses of the art should be brought out.
As Bob Dylan said, "Don't criticize what you can't understand." Ensure that you first study the art clearly before unleashing your army of thoughts on it to the public. You might critique a piece of art wrongly and end up being the subject of criticism in the whole world (I probably exaggerated that, but it may be possible).
Now, this is crucial.
The Art Critique Steps
One step at a time, they say. If you miss one step, then you'll either fall or go the wrong direction.
What are these steps then?
1. Description
In this orientation step of art criticism, you have to describe your piece of art objectively. Avoid using interpretations and evaluations, but rather take an objective perspective of the art.
Necessary elements here include:
Name, date, and artist
The material of the art object
Colors, shapes, and textures used by the artist
Point to note here: Base on the facts and not your opinion.
2. Formal Analysis
The writer should now give the relationship between the events in the description and the work. You evaluate the similarities and differences din formal elements such as color, shape, or direction.
3. Interpretation
The interpretation part is the most creative part of your critique. You should be able to incorporate the use of a hypothesis and support it with substantive statements concerning the evidence provided in the description and formal analysis.
4. Judgment
Craftsmanship and technique are essential here because it is a critical part of the essay. Based on the three stages discussed, you should now give an opinion concerning the worth of the piece of art.
Art Critique Explained
Following the four simple steps of art criticism above, you will be on your path to writing that most envied art critique essay in the world. What is still keeping you?
Do you want advice or professional writing help on art critique, our team of certified writers is ready to help?