Over 50% of students worldwide are required to write at least one paper in APA style every semester. If this is your first or second such assignment, you may not even know what this style is and how to use it, thus end up saying "do my homework". So, what is APA style? APA (short for American Psychological Association) is just a writing style and format used when composing academic papers (including books). APA style is most used within the social sciences. The problem is that there are a lot of guidelines that must be followed to the letter when students attempt to write an academic paper in this style. Failure to adhere to APA style writing guidelines will almost definitely get you penalized by your teacher. You may be able to write a perfect paper, but it will not receive the grade it deserves if it does not follow all APA rules. So, let's delve deeper into the APA universe and take a closer look at the most important rules.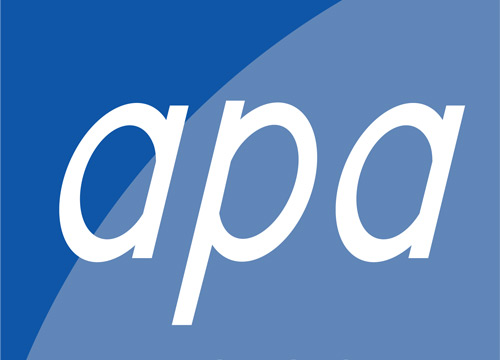 APA Style Paper – What Is It?
Most you are probably wondering "what is APA style and why should I use it?" As stated previously, APA style is just a writing style and format. It is really not a very big deal. It does not influence the content of your academic paper in any way. However, it influences the way you cite your sources, the way you create the references page, and the way you create the cover page. There are also several other rules that need to be followed within the content. Of course, an APA style guide is available on the Internet free of charge. It is a comprehensive guide that takes days to read and comprehend. And writing your first APA style paper is definitely a very difficult experience. This is why so many students prefer to get online help when it comes to writing in this style. Believe it or not, you can get assistance on the Web quickly with formatting your paper in American Psychological Association style.
Why Write in APA Style Format?
In most cases, your teacher will ask you to format your paper using APA standards and following APA guidelines. If you are a student in social sciences, you will receive this request quite often. There is no "best" standard (Chicago, MLA, APA, etc. are all standards that are widely used). However, most teachers consider APA to be the expected standard in higher education. This means that you have just two options – to learn the APA style of paper writing or to get assistance. The former is certainly a lot more difficult to do. However, if you want to try it yourself, you need to learn the APA style of citation and reference, as well as several other rules. Remember, an APA paper contains these elements in this exact order:
The title page
A short abstract
The introduction
The review of the literature (very important in APA style)
The methods page
The results page
The discussion pages
The conclusion
The references pages
Learn the APA Style of Citation
The APA style format is not flexible. The rules cannot be bent. And in-text citations must always be inserted correctly. Making a citation APA style is not difficult if you know how to do it. To cite something, you include the name of the author and the publication year after the text, between brackets. For example: ("Robert & James", 2006). If there is no author, just use the first two words of the title. If there are more than 2 authors, list all of them using their last name. This is how you cite in proper APA style format.
Writing the APA Style Reference Page and Cover Page
The APA style reference page is perhaps one of the most complex things students have to write when they struggle to learn all APA guidelines. Here is a small checklist that will help you greatly when you create a new APA style reference:
The references are always on a new page in your paper
The entries all need to be placed in alphabetical order
If you reference journals, newspapers, books or magazines, the titles must be italic
The reference page is always double-spaced
The sources must appear both in the text (as in-text citations) and in the references page
Referencing authors, electronic sources, or books is not the same. You need to learn how to reference each properly if you want to write an APA style paper correctly.
The APA style cover page is not difficult to write. You just need to include:
The running head
The page number
The title of your essay
Your name
The Institutional Affiliation (your college, for example)
If you think it would take you too long to learn the APA style format, you have another option: get assistance online. A reliable, professional academic writing agency can help you format your paper in no time. Other high quality APA services are offered as well by reputable academic writing services, so you can be sure that your paper will be worthy of a top grade.